2022-05-22
Rent a car Istanbul; It is a comfortable method that is frequently preferred by people who have a car or haven't a car. Perhaps the first choice to be made when renting a car is the car rental companies, car brands, and rental period. So, how is a daily car rental and long-period car rental done? What are the differences between daily, weekly, monthly, and maybe yearly car rental options?
Experience the Privilege of Cab Istanbul Rent a Car
Especially in Cab İstanbul Car rental service can be life-saving depending on the expectations and needs in different situations. A Rental car, which you can choose when you want to explore any place, is a very pleasant and practical service and can turn into an extremely important service that you can use when you cannot use your car for various reasons. While dealing with a rent a car service, it is essential to choose a car rental company that does not cause any problems and offers alternatives such as timely delivery, type of car required, vehicle cleaning, and price options that suit different models and budgets.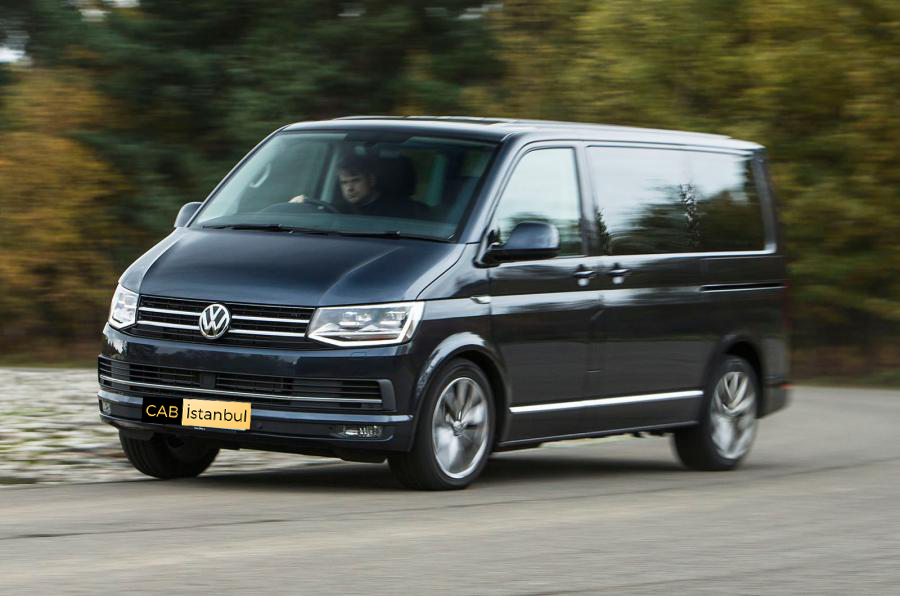 Determining Rent A Car Standards
Cab İstanbul's car rental adventure began at Ataturk airport in 2015, is Turkey's fastest growing car rental company. It has the privilege of being a rent-a-car company that sets the standards with the highest level of customer satisfaction. The company always prepares attractive campaigns, we were the most demanded company in Istanbul during the Covid19 pandemic.
We have all alternative cars; such as sedans, hatchbacks, SUVs, luxury cars with different sizes and capacities, manual and automatic transmission, gasoline, or diesel options.
Thanks to the agreements we have made with local car rental companies, we offer our customers attractive opportunities from daily discount rates to monthly car rental; Thus, car rental becomes more attractive. You can also benefit from world-class car rental services in Cab Istanbul and increase your satisfaction with car rental.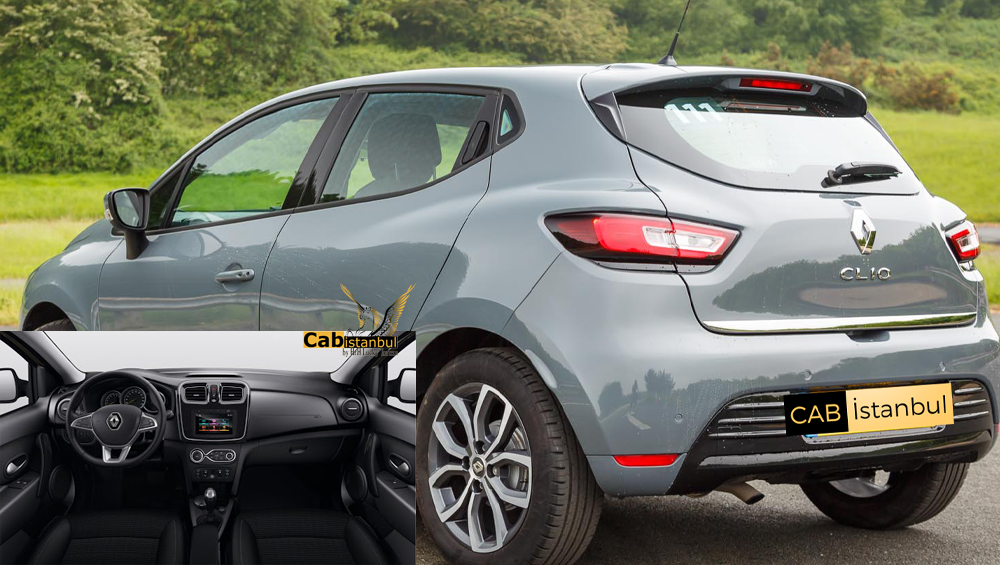 Daily Car Rental
Daily car rental is one of the car rental options in İstanbul. The point to be considered in the daily car rental process is to carefully examine the car rental conditions. Like Cab İstanbul Rental Car company, most of the rental car companies require at least 3 days of car rental.
Also, some cars are not rented without a driver example; (9 + seat minibus, Mercedes S class, limousine, etc. You hear from many car rental companies; this is not for daily car rental, or it is not possible without a driver...
Serious: Daily car rental process takes place as the delivery of the car exactly 24 hours after the date and time of receipt. These dates and times are clearly stated in the car rental agreement. Daily car rental prices may vary depending on the season, and companies.
Rental Car Conditions
The minimum age and driver's license period may also vary according to rent a car company. Weekly car rental has more advantageous prices compared to (at least 3 days) daily car rental. (Prices stated in Cab Istanbul rent a car are valid for 5 days or more)
The longer you rent a car from 5 days to 29 days, the higher your discount rate. In daily car rental, the conditions constantly change due to seasonal changes (holiday periods), it is important to book as early as possible for this. It is very important to comply with the delivery date determined when renting a car. If the delivery date of the rented vehicle is to be extended, the information should be shared at least 48 hours in advance.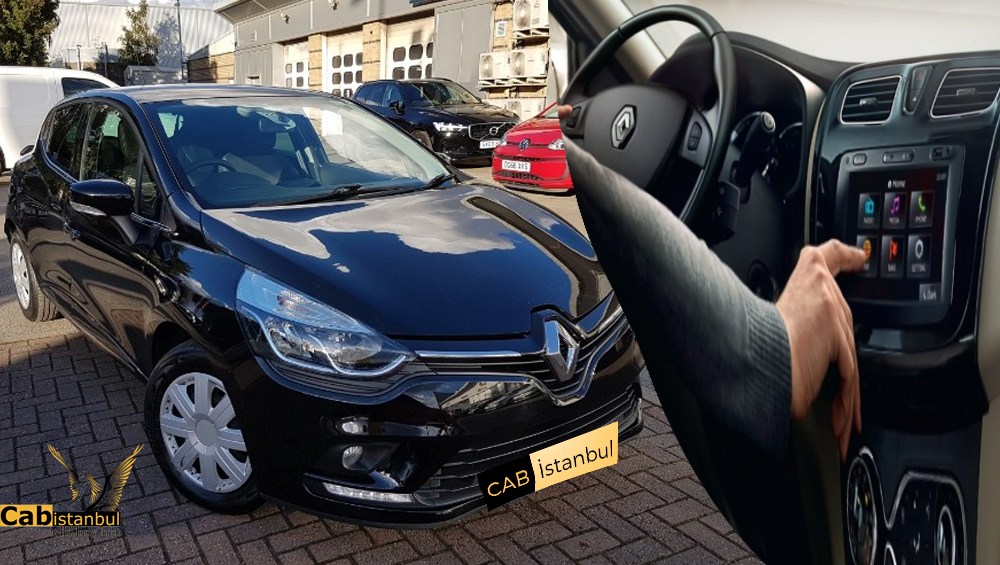 Monthly/Yearly Car Rental
One of the most profitable car rental options is the monthly car rental service, İt can be done from 1 to 12 months.
It is very important to make a reservation as early as possible, as there may be seasonal changes in monthly car rental transactions. It is necessary to comply with the delivery date determined when making monthly car rentals. Most companies rent cars rather than buy them, and especially companies often use car rentals for 6 months or more... One of the most important points by users in monthly car hires is the amount of fuel the car use per kilometer. Especially those who want to travel at an affordable price can benefit from economy cars. Although the pandemic of ''covid19'' that has developed since the beginning of 2020 has caused a certain stagnation in the car rental with a driver that we provide for tourism, renting a car without a driver continues at full speed in Istanbul.
As of 2021, we provide services with our Car Rental, manual/automatic minibusses, automatic van, automatic Volkswagen Transporter, and Caravelle, Mercedes S, and E class saloon cars as well we supply the luxury car hire with drivers. Cab Istanbul rent a car has focused on Minibus Rental until the first quarter of 2020, now it meets all your expectations in the field of economy car rental.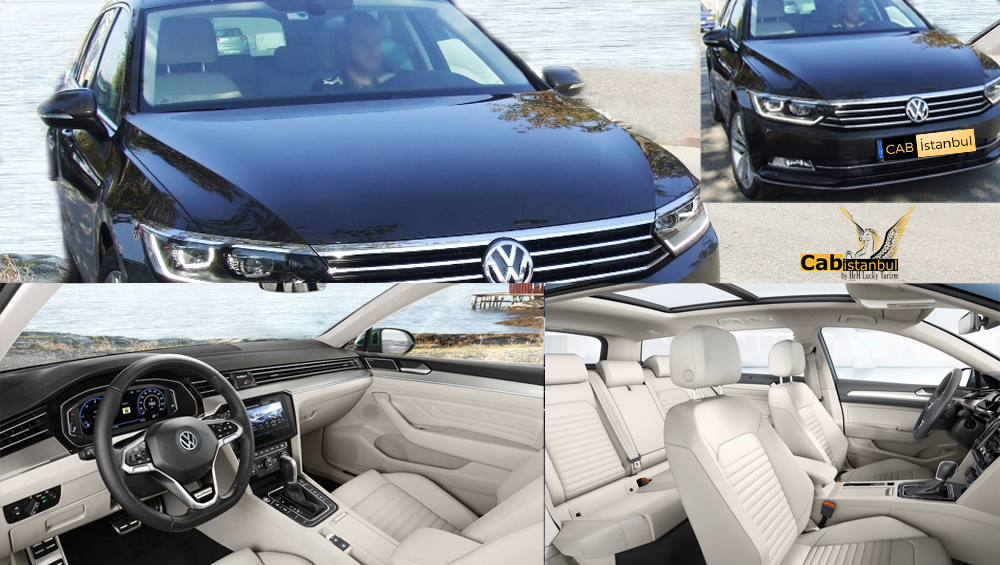 ''We know the car rental service brings us value and excellent quality in proportion to the high-quality service we offer.''
With our long years of car hire Istanbul experience, we easily identify the demands of our customers and focus on expectations. Whether you are traveling for business or leisure, we want you to know that we are ready to offer you our new model cars for rent a car every time you come to Istanbul.
Car Rental Istanbul
Cab Istanbul, a first-class and affordable car rental provider in, Turkey would help you make your trip enjoyable. Travel comfortably and easily in Istanbul by renting a luxury and economical car. Our large car rental fleet suits your requirements and budget. You can book one of our Vip vans with /without a driver at +905425795656. Continue your journey smoothly with the convenience of our supplier branches at New Istanbul Airport and Sabiha Gokcen International Airport or pick up your car at the supplier of Cab İstanbul from city center offices (Taksim / Sultanahmet).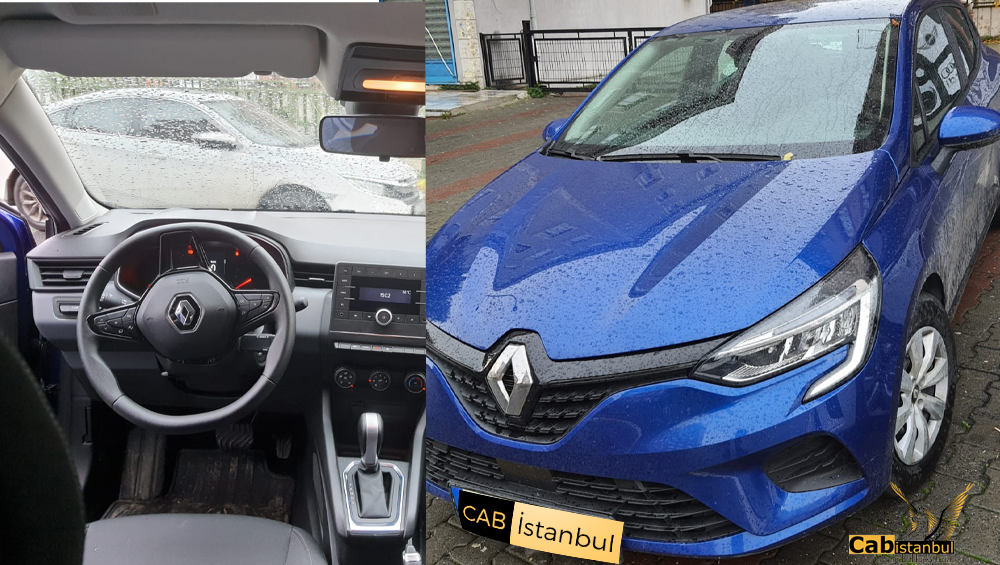 Luxury Car Rental
Whether you need a redesigned luxury van with all the necessary details, or a Mercedes E-Class or equivalent, renting a luxury car is now simple and stress-free with us. Get your luxury car from Cab Istanbul and pay less than the ordinary car you may rent on the market!
We are the most genuine company that provides luxury rent a car in Istanbul. We share your car rental demands from the Anatolian side of Istanbul with Sabiha Gokcen airport car rental companies and instantly produce solutions to your needs. Sabiha Airport car rental companies contribute to increasing your budget by offering affordable rates for orders from Cab Istanbul. The car rental service that we provide to our extensive supplier network sets us apart from other car rental companies in Turkey.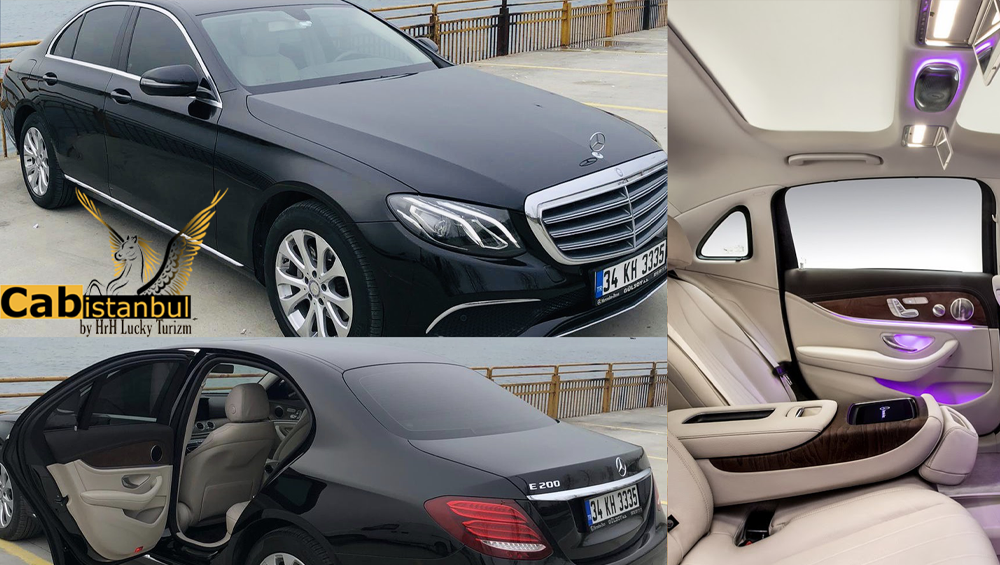 Minibus Hire İstanbul
The best way to have a lovely time with your loved ones is to rent a minibus. We are sure that you will enjoy your holiday much better with our large capacity of 8 to 16 seater minibus rental. With our VIP minibus hire and small minibus hire service, arrange your holiday as you wish. Remember; you have a reliable travel companion like Mercedes Vito minibus hire in Istanbul. The capacity of our comfortable and large family cars that you can drive is ideal for groups of 4 to 9 people. You have the chance to rent luxury family cars with Manual / Automatic driving options from Cab Istanbul. Note; Our vehicles have economical prices, large internal volumes, and stingy fuel consumption.
Car rental Differences in Istanbul: To find the most suitable Istanbul car rental location, visit our Gunesli branch near Ataturk Airport, you can find the widest variety of car rentals at the main Cab İstanbul Gunesli office. Also, you can always benefit from our 24/7 work airport car, rental suppliers. Please note that reservations can only be guaranteed for the economy car categories and certain car models (luxury) are subject to availability at the Istanbul main office location; Luxury cars, Minibuses, and Vip cars are provided only from our Gunesli office.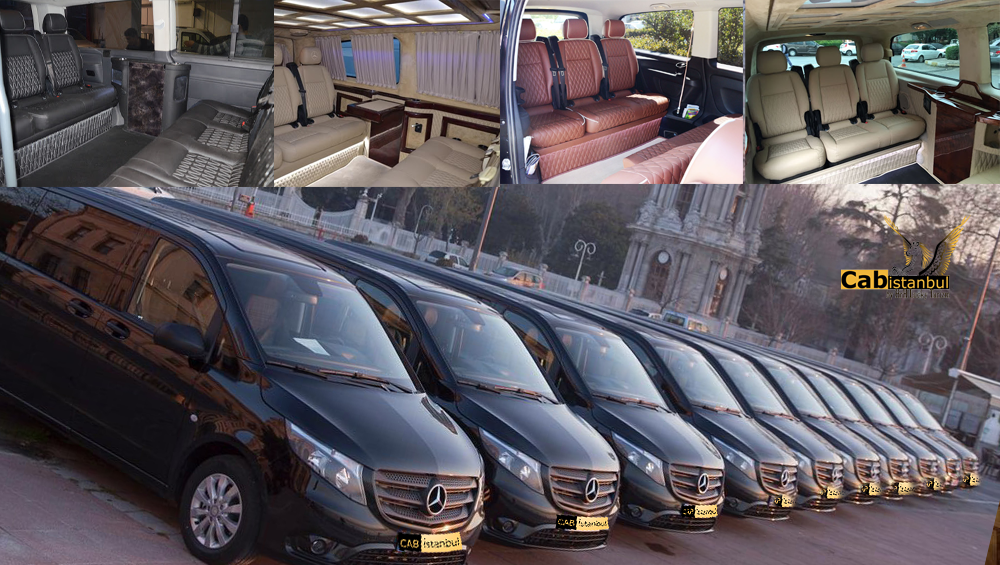 Our services
Cab Istanbul fleet offers a wide variety of car rental opportunities, so whatever you have in mind for car rental in Istanbul, be sure to call us. Check our car fleet, then pre-book online or by WhatsApp and call us for a better deal. Rent the current economy cars, SUVs, luxury cars, minibusses, and minivans for your trip to Istanbul. You can customize your car rentals according to your demands regarding our beneficial services such as airport transfer, airport pick up, a car rental with English speaking driver, limo service, and city tours.
Traffic Density in Istanbul
Istanbul is located in the narrow strait between the Black Sea and the Marmara Sea, on both sides of the Bosphorus (in Asia and Europe continent).The largest city in Turkey has lived through the past 30 years of rapid industrialization. Since the 1980s, with industrialization, Istanbul has been the main target for large-scale immigration. During this time, the population of Istanbul increased rapidly and faced serious transportation problems, the traffic problem continues. Increasing transportation density has put car rental first in the list of absolute necessities when traveling to Istanbul.
While rapid urbanization increases its speed in Istanbul as in the whole world, it often creates car rental demands and besides it sometimes is needed local driver too. Traffic jam hours in Istanbul are before 08:00-09:00 am, which is the work start time in the morning( morning traffic is between 07:00 and 09:30 am) after these hours the congestion is relieved. Evening work out hours is between 17:30 and 19:30 (evening traffic is between 17.30 and 20:30). We recommend that our valued customers, who rented a car from us, whenever possible, go out outside of peak hours. The traffic density mentioned above is valid not only for private vehicles but also for public transportation. (You do not want to use transportation such as buses, Metrobus, metro and tram during these hours)
There are 3 Bosphorus bridges in Istanbul:
1. 15 July Martyrs Bridge is in the center of the city, its transportation area with the highest density.
2. Fatih Sultan Mehmet Bridge is the second bridge closest to the city center, so the density is not less than the first bridge.
3.Yavuz Sultan Selim Bridge, This bridge is the place with the least density since it is far from the city center (there is no density), but the passage fees on this bridge are quite high.
4. Marmaray tunnel: The tunnel that connects the continents is the connection point of the Asian and European continents, although its entries are quite busy due to controlled passage during rush hours is the fastest way.
Places to visit in Istanbul
Sultanahmet, Istanbul's main tourist center, is representative of Turkey's history. The Blue Mosque and the Hagia Sophia Mosque (church-museum) expect you to enter between them and take a photo. Another attraction center in the old city is the Basilica Cistern, which head of the medusa inside it. Topkapı Palace, then Dolmabahce palace which they have been home to the Ottoman Empire for centuries, has been the subject of legends from the past to the present and is waiting for your visit with its magnificent museums. The İmportant one is the Grand bazaar quite close to Palace, it deserves your visit with its wide variety of souvenirs and gold exchanges. (sure you will like it)
It will be a great experience in Istanbul if you walk from the Grand Bazaar to the Egyptian Bazaar by passing true into the Mahmut Pasha slope bazaar. One of the interesting monuments is Minia-Turk, We can say to it, little Turkey, right next to it Rahmi Koch Museum. (500 mt. from Miniaturk to Rahmi Koch museum)
If you want to be in touch with nature in greenery, Shile & Akhva are close to Istanbul (an hour drive), Yoros Castle in the north, and Belgrad forests in the north of Polonezkoy, They are Asian side wonderful recreational areas. Later, you may visit the Pelit chocolate museum for a fresh yourself and visit Akbatı shopping center nearby museum.
If you want to feel something oriental by eating local dishes, you can taste the wonderful kebabs of Chef Burak, at the Hatay Medeniyet Restaurant. Before you leave Istanbul, join the Turkish night: Henna ceremony, dinner on a cruise along the Bosphorus, where Halay, Ashuk-Mashuk, and belly dancers perform their magnificent hip dance. Doesn't look bad, is it correct?
Do not miss the Princess Islands with their legendary stories, green, and sea in the center of Istanbul. For those who say I am the human of the night, reach out to popular nightclubs here.
Winter in Istanbul
Rain and snow were not seen in Istanbul in the winter of 2020, it was warm weather, but don't worry Bursa Uludağ is only 150 km away and Izmit-Kartepe, only 90 km away from İstanbul and always they have snow. There is nothing like skiing in winter. While you are in Izmit-Kartepe, be sure to visit Sapanca-Mashukiya. Generally, temperatures in İstanbul range around 30 degrees during the day and between 5-15 degrees in the winter.
Car Rental Service at İstanbul Airports
We offer large family cars to our customers in one step, making it easy for our customers.
Delivery at any Location
All of our car rental (including/excluding the driver) services are All of our car rental services (including/excluding the driver) that deliver vehicles to the places our customers expect are welcomed and appreciated.
Experienced Staff
Our team is dedicated to helping our customers by providing tools that fit their lifestyle.
FREQUENTLY ASKED QUESTIONS
What is the Car Rental Age?
The minimum age to rent a small vehicle is 21 years old and the driver must have a license. If the driver is between 21 and 24 years old, he can only rent a budget car!
What is required for a luxury car rental?
At least two credit cards and a 5-year driver's license are required to rent an SUV (jeep) and minibus or luxury vehicle (Mercedes-Audi-BMW top class). Also, please note that separate pricing will apply for the age of 25.
Can I Rent a Car Without a Credit Card?
Yes, if you are over the age of 21, you can rent a car with a bank card. Call for more information on renting a car without a debit card credit card.
Does Young Driver Pay Additional Fee?
The young driver surcharge is a fee to be applied to drivers under 25 years of age and varies according to the rental. You will find out how much you will be charged during the booking process or when you call us.
How old do I have to be for a car rental?
We should use the summer to rent a car in Turkey and abroad:
Being 21 years or older
Have a valid driver's license
One or two valid credit cards.
The age of 25 pays higher without browsing.
How can I pay if I don't have a credit card?
Yes, in some cases we accept cash payments other than credit cards. Car rental reservations can only be made through our face-to-face sales channel with a cash or debit card.
Can I cancel my reservation?
You can cancel your reservation by calling +905425795656 and WhatsApp on the same line. Remember, if your rental is less than 24 hours before the pick-up time or if the vehicle is not picked up without canceling the reservation, the refund will be deducted.
How can I get the booked rental car?
You can pick up the chosen car from the relevant office or the airport, hotel, or address where you will be informed about the pick-up. Car delivery outside the office is charged separately. Do not forget to have your driver's license and credit card (2 for upper segment vehicles) with you.
Is there a mileage (km) limit on your rental cars?
We have a mileage (km) limit apply that varies according to daily and monthly rentals. To get information about our km limit applies, you can review the Cab Istanbul rental agreement or call us.
What happens if I exceed the mileage limit?
İf exceeding the daily mileage limit will be charged an additional mileage fee.
Do you have insurance on your cars?
All of our cars have insurance.
Minimum how long can I rent a car?
At Cab İstanbul rental cars shortest period is 3 days (72 hours). For leases that last less than 3 days, more than the daily rental fee is charged.
Why is the car I booked and the car delivered to a different brand?
Cab İstanbul makes your reservations for car groups, not brands and models. On the specified day of rent a car, if the same group of a car not available, we look to turn the upper group free of charge, also if the license age limits are by the car group conditions, we upgrade it.
How İ Pay Fast Pass System (HGS), Automatic Pass System (OGS) in Your Car?
We Use HGS and OGS. At the end of your rental period, your HGS / OGS usage information will reach us and the toll will be collected from your credit card or in cash from you. If you have passed through with your HGS car at the OGS counter; You have made an illegal transition. Illegal toll (as in other traffic violations) is collected from us by the relevant government agencies. HGS cannot be used for the passes made from the Osmangazi bridge, cash payment is required at the box office.
'' As the collection process for tolls depends on the General Directorate of Highways, it is possible to collect later than the usual time. ''
E-mail:order@cabistanbul.com
go to Home Page