2021-03-23
Car Hire With Driver & Transfer Procedures 2021
Covid19, which started in 2020 and is still spreading, continues to threaten the health of passengers and drivers. Our mandatory protection measures for a reliable transportation service against the pandemic, also continue at full speed.
Healthy Travel requires the following to be provided to the valuable guests of Cab Istanbul in airport pick-up, airport transfer, and car allocation with a driver.
Don't try handshake whatever the circumstances are, drivers must greet the passengers with a head nod.
Passengers and drivers wear mouth-nose masks during service.
Disinfectants and spare masks are kept in the vehicles.
After each service, the cars used are regularly sterilized.
PCR test taken within 24 hours from passenger or driver may request deemed necessary.
Rent a Car With Driver
It is time to say goodbye to long procedures, a limited number of options, hidden fees, and a limited service network in luxury car rental with driver! From now on, you won't need to make company research and price comparison to benefit from the Chauffeur driven car services. Cab Istanbul will be your priority when you need a car and driver for business travel, museum, shopping, and sightseeing trip or holiday purposes.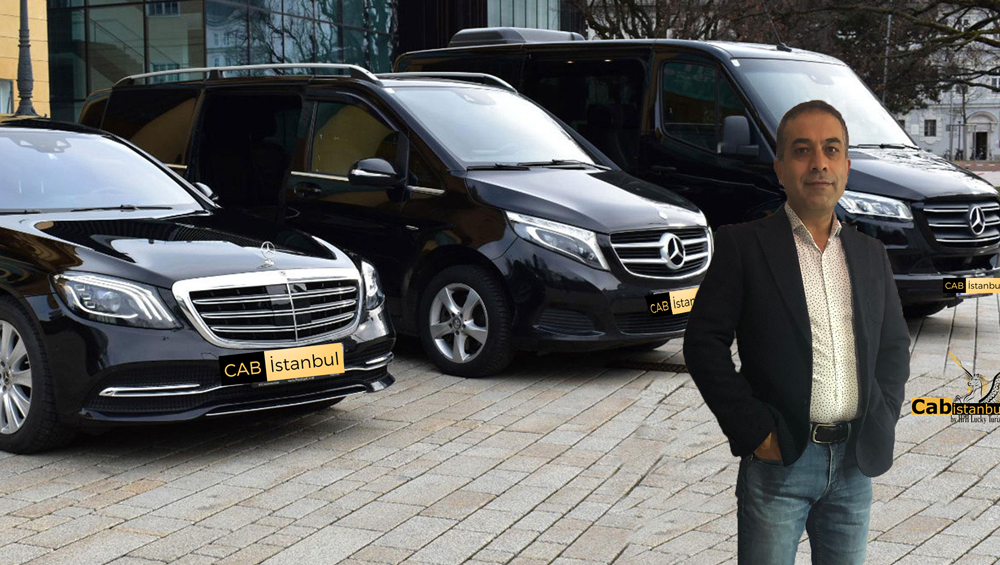 We offer to you in many metropolitan Turkey cities actively car and driver, such as Istanbul, Ankara, Trabzon, Izmir, Antalya, Bursa, as well as Bodrum and Marmaris. We also have an İstanbul private car with a driver service network at the New İstanbul airport location and in Sabiha Gokcen İnternational Airport. After your flight arrives in Turkey Immediately, you can go in the direction you want with the luxury car and English-speaking driver within the scope of the chauffeur-driven car allocated to you. If you wish, you can use the service only for airport transfers. Your travels turn into pleasure with us.
Limo Service
Limousine is a means of transportation preferred by luxury-loving people with its large interior volume and comfortable structure. We provide services for those who want to have special moments by renting a limousine. We offer our customers a comfortable and luxurious travel experience with our Istanbul chauffeured limousine rental service. You can contact us on our contact page to rent a limousine.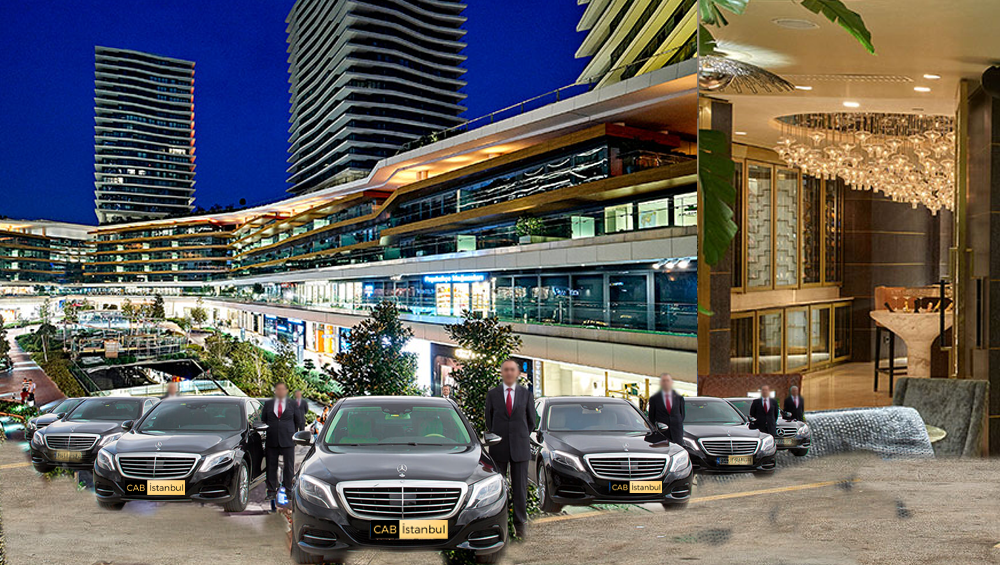 Hourly, Daily, Weekly, or Monthly Car Hire With Driver
Since the day we were active car hire with driver service, we always aimed to provide the best service to our customers. Over the years, we have protected our customers with a safe, comfortable, and hygienic travel experience and protected them from possible fraud, loss of time, and erroneous information. We have done our best to supply the best conditions with the professional driver and purpose-built car that our customers need for car hire with driver İstanbul.
We brought together the option of rent a car with a driver, which is one of the requirements of our customers, with the assurance of Cab Istanbul, and we gave our customers the opportunity to enjoy a comfortable journey. You can rent your car with a driver from Cab Istanbul, travel safely, and comfortably from Istanbul, Ankara, Izmir, and other provinces of Turkey.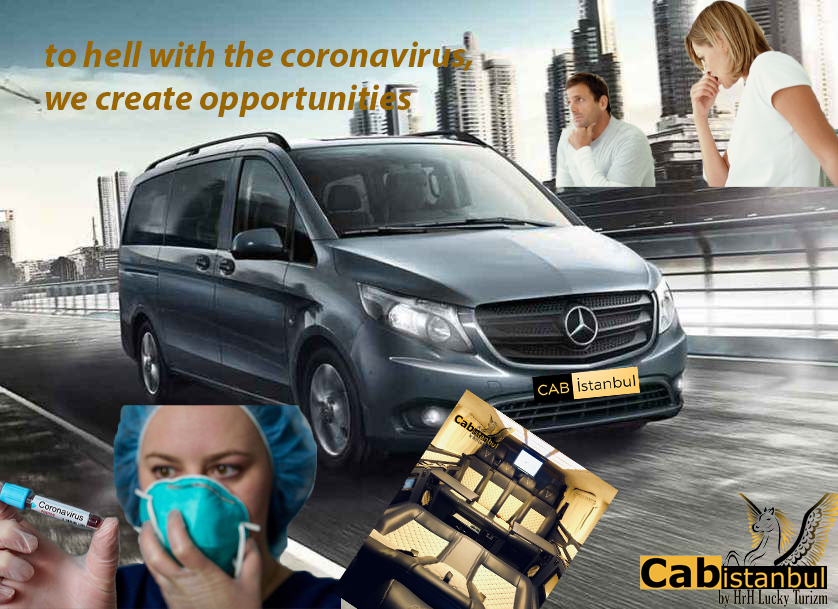 Advantages of a Rent a Car With the driver in İstanbul
Despite being a beautiful city İstanbul can be complicated or troublesome while you discover it, because we may not have the knowledge or exploration skills necessary to get to know the city well in a short amount of time.
Rent a car with a driver allows you to move with the flexibility you need around the city, visit places you want at your own pace, and all without having to rely on third parties or public transportation. In addition, when you rent a car with a driver in Istanbul, the fixed price, professional experience driver, and avoid the risk of time waste and overcharging at the end of your journey is guaranteed.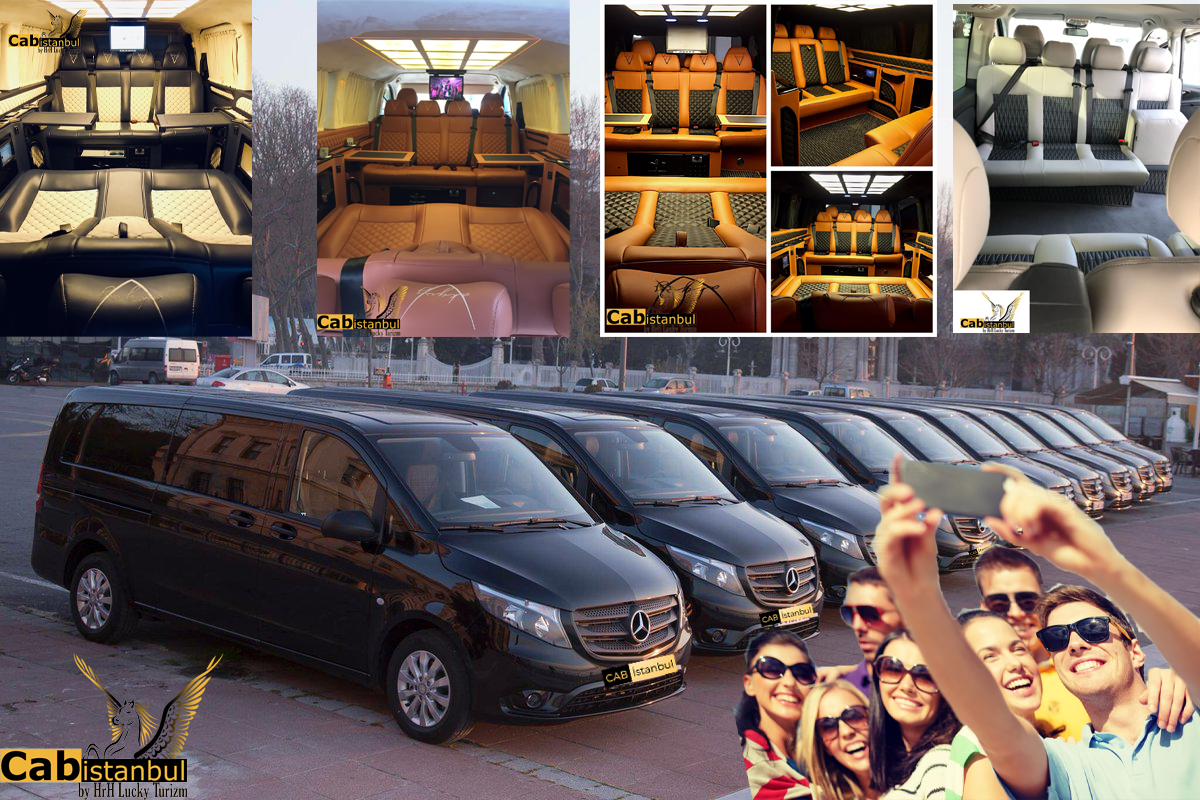 Car Hire With Driver For Your Turkey Trip
Turkey is a country with an incredibly long history, and the place which civilization born in, each hour million domestic and foreigner tourists moves. As it has a crowded population and attracts a lot of tourists, the biggest problem of Turkey has been transportation! Cab İstanbul is the Exact Solution of Transportations Problems
As Cab Istanbul travel, we offer you on-time safe transportation to the places you want to reach on time and comfortable cars with expert drivers in Turkey, who friendly and know human relations very well.
Remember, there is a good discount when you rent a car with a driver daily during the pandemic, rental for three days and above has almost a 20% discount, six days and up, more discounts!
Try car hire with driver service to make pleasure your journey and to have an unforgettable experience in Turkey. Don't let circumstances confuse you on your journey. We are here to satisfy every visitor of Turkey, by providing luxury cars and multilingual chauffeur services at an affordable price. Cab Istanbul, offering the most reliable travel is among the most experienced companies in Turkey with punctual, comfortable, clean, relaxing airport transfers and car with driver services. You can reserve a daily car with a driver for airport transfers, hotel transfers, business trips, Hourly car rental with a driver, and you can spend a unique and stress-free journey with our dynamic and equipped driver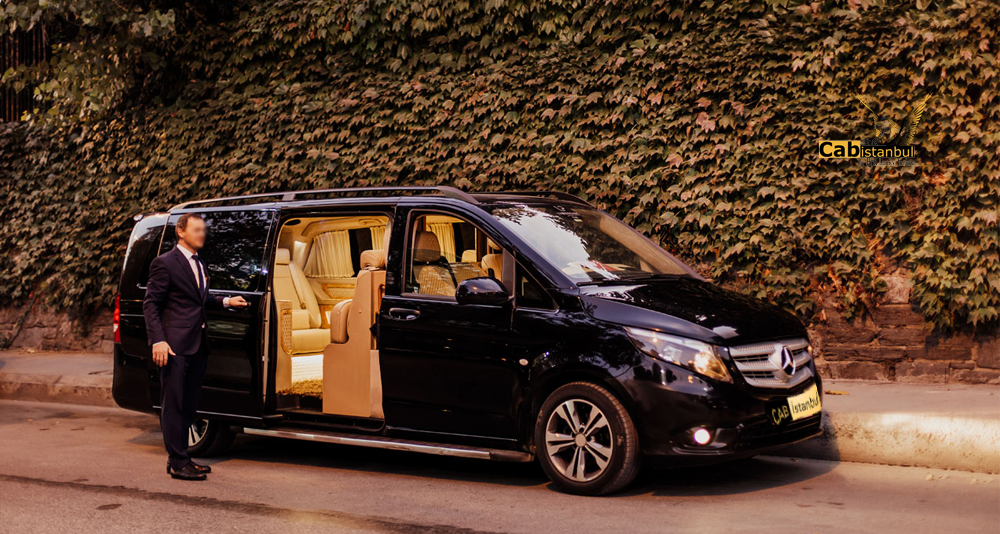 Rent a Car With Driver For Your Istanbul Trip
Istanbul, one of the oldest cities in the world, has an important location that connects two continents with one side Anatolian other side is Europe. Dynamism, history, nature, culture, food, art, and of course shopping!
With a population of 15 million, it is one of the most vibrant places in the world. This magnificent city, which has a history of 8,500 years, has been the capital of three universal empires such as Rome, Byzantine, and Ottoman Empires due to its strategic location and hosts many valuable works.
The simplest way to explore those enormous areas is to the chauffeur-driven car in Istanbul. No matter where you are in Turkey's by local chauffeur car hire quickly you can catch up on your business. The easiest success in a foreign location is possible by professional chauffeur-driven car hire.
You came to Istanbul, whose name you heard from stories, you started your trip like everyone else with Hagia Sophia in Sultanahmet, right behind there is the Archeology museum. Don't forget to add Nişantaşı, Grand BazaarKaraköy and Galata line to your shopping destinations, while wandering these routes you will already see the spice bazaar; then go to the big island and walking the streets, ride a bike.

From Istanbul New Airport: 46 km
From Sabiha Gökçen Airport: 47 km
Now let's see where you can escape from the city center.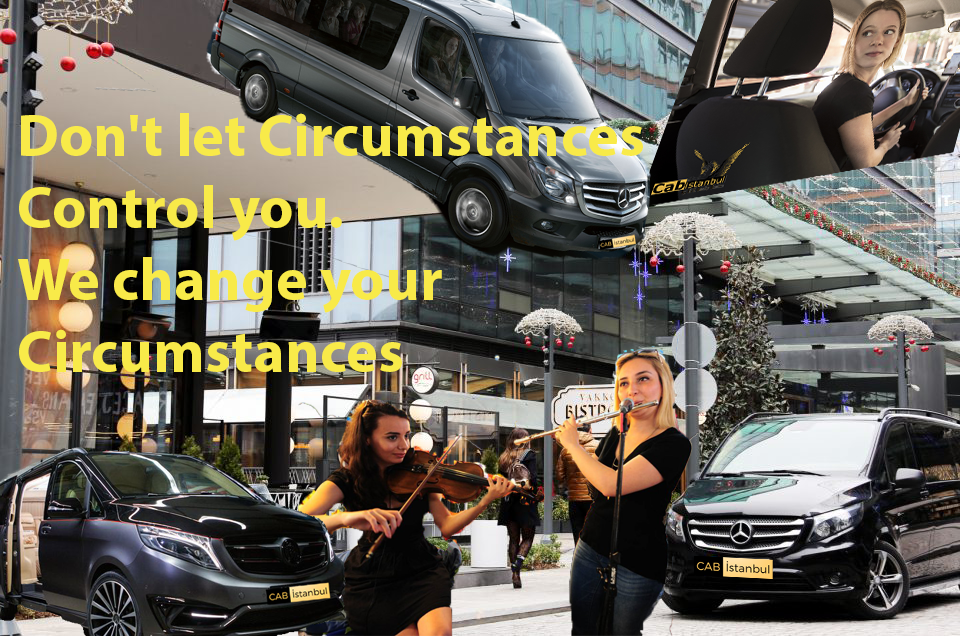 Sapanca and Masukiye
With its appetizing fresh air, Sapanca is ready to embrace you with its green nature. Walking around the lakeshore, take a trip to Kırkpınar nearby, if it's in winter you can go to Kartepe and enjoyskiing in the snow. You will tell, for years how you have a perfect trip to Turkey
From Istanbul New Airport: 179 km
From Sabiha Gökçen Airport: 108 km
You can travel in time by visiting the historical places of Istanbul, which has been fed by many cultures and still preserves its multinational texture, then, you can discover many flavors and have a wonderful day in the unique view of the Bosphorus. Istanbul remains the most popular city's which share two continents in Turkey, there is an airport on each side, you can easily explore the whole of Istanbul by renting a car with/without a driver, either from Sabiha Gokcen Airport on the Anatolian side or from Istanbul New Airport on the European side. Whether you are an international or domestic passenger, you can instantly access luxury cars and chauffeur options at hundreds of points with Cab Istanbul... You can easily reach it with a simplified online rental, comparable affordable price options. The best option of chauffeur-driven car hire for business trips and private excursions in Turkey offers sizable advantages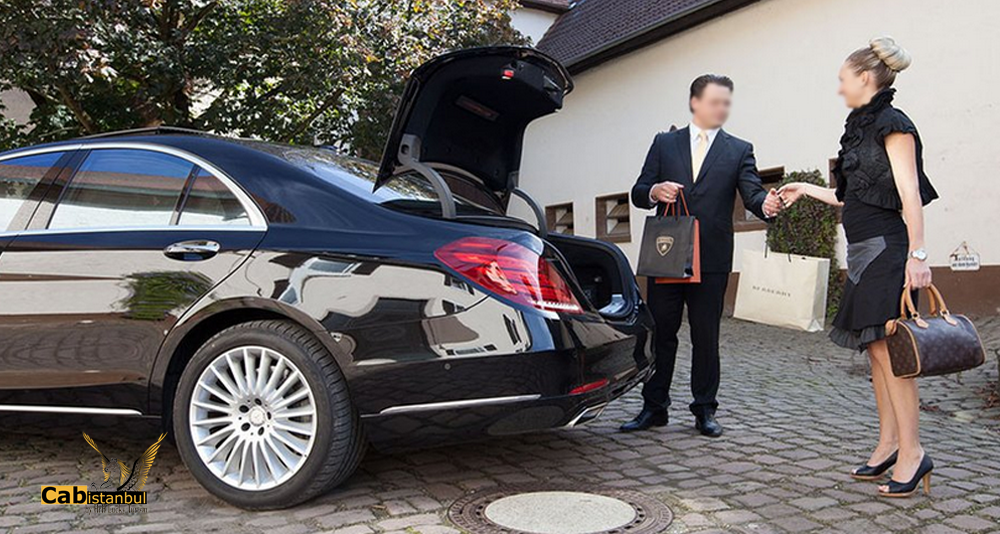 Where to Stay in Istanbul?
Of course, it is not a coincidence that Istanbul, one of the most populous cities in the world, is also rich in accommodation. There are many places to choose from, from 5-star luxury hotels to boutique hotels. Although Istanbul is a city with a wide choice of chauffeured car rental, it will be advantageous for you to work with a company that provides the best service. Find out the car rental prices and conditions from the concierge of the hotel you are staying in and compare with Cab Istanbul. Thus, during your stay, you can discover Istanbul at an affordable price and in the right conditions and easily reach many places you are curious about.
Cab Istanbul's large size and diameter vehicles with chauffeur-driven rental options make your travels enjoyable with your loved ones.

What to Eat in Istanbul?
It is possible to say that gastronomy in Istanbul is a part of city life. While reflecting the cuisines of the nations that have lived in Istanbul, which has been a cosmopolitan city throughout history, the restaurants also present examples of contemporary experiences.
Click for the best Istanbul restaurants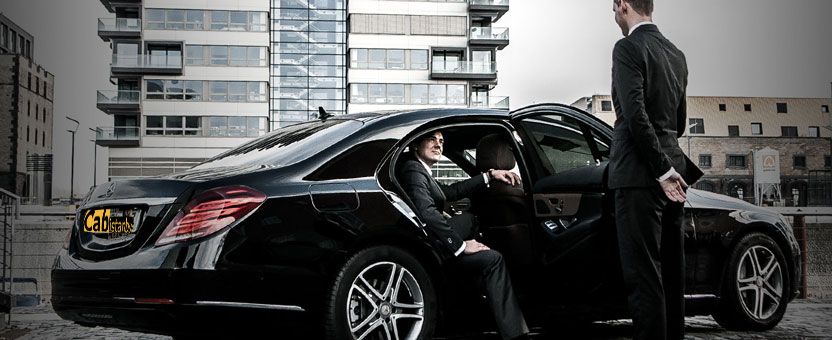 Cab Istanbul has a wide fleet of cars all necessary on features for your comfort; professional Arabic, English, German, Russian language speaking drivers, a wide range of luxury minibusses, midibuses, limousines, VIP vans, economy cars, modern and classic American cars.We continue our research to increase satisfaction on your journey and keep up with your changing comfortable transportation demands.
Our team offer a friendly service especially in Istanbul; the most reasonable price, safe and comfortable cars, easy reservation airport transfers, and chauffeur-driven cars adopted services
Cab Istanbul provides;
7/24 uninterrupted chauffeur-driven car
Fits your schedules
Offers free assistance if requested,
Makes travel planning according to the flow of your appointments,
It saves your time and money while answering the question.
Offer flexible working hours,
Convenient hygienic cars,
Reasonable prices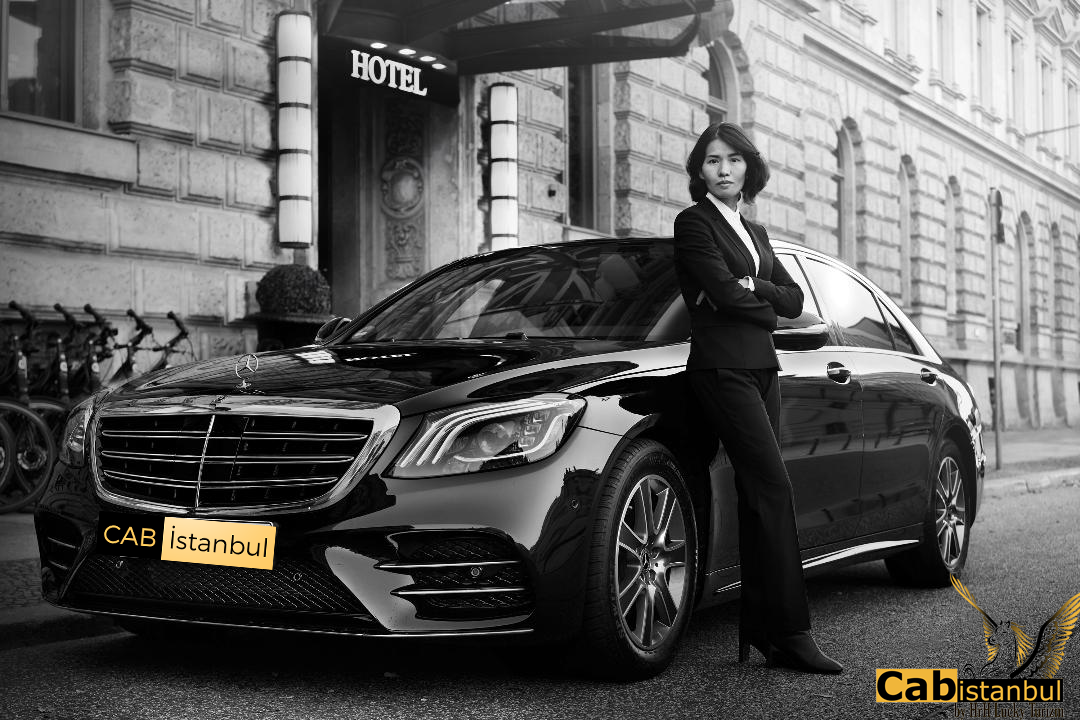 ''Our determination to learn the demands of transportation service, which is the most important pillar of the developing world, makes our dreams unlimited''
Contact us to take advantage of our Private Istanbul Tours and other similar services such as for snow holiday in winter Bursa Trip, to stay in cave hotels and try balloon tours book Cappadocia Trip, to have incredible Turkish night at Bosphorus try Cruise Tour With Dinnercontact us for all services…
FAQ
Which Car I can rent With a Driver in İstanbul?
The chauffeured driven car that can be rented in Turkey must have the documents D2 and A1 these; 9 + 1 minibus (D2 certificate) 2500 hp Luxury vehicles (A1 certificate) apart from these, it is forbidden to rent a vehicle with a driver.
How can I book a car with a driver?
You can make a reservation in a few simple steps; make a reservation by clicking here on the website, write on E-mail and Whatsapp, or calling us.
Any limited of time, millage (km) at the car with driver service?
Our chauffeur-driven car rental service is 10 hours a day and there are no km limitations within the city. In the premium car segment; luxury cars, limousine, Mercedes S class car service is 8 hours per day. (extend an hour free of charge, then each extended hour chargeable)
What are the chauffeured car rental price ranges?
Depending on preference at your reservation; The pricing is made according to the vehicle group you choose, the purpose of use, and the direction you want to go.

Is required a credit card for a car rental with a driver?
Unlike your own rental cars, your credit card or private information is not required.
Is Fuel Included The Price of Car With Driver?
When renting a car with a driver from us, you do not pay any extra fees other than the stated price. Parking, road and bridge fee, driver's wages are included in the price
Are Chauffeured car rentals legal in Turkey?
It is legal to rent a car with a driver for companies with sufficient documentation, such as Cab Istanbul, chauffeur-driven cars can be rented hourly, daily chauffeur-driven car rentals, or longer leases are completely legal.
Is there passenger insurance on a rented car with a driver?
All chauffeured car rentals are insured and passengers are protected by personal accident insurance. In case of an accident, the tenant is not subject to any responsibility since our driver uses the vehicle.
Can I Receive a Chauffeured Vehicle at My Address?
Every chauffeured car hired from us starts to service at the place and time you request.
Do you have a car with English speaking driver?
All drivers working with Cab Istanbul speak at least one foreign language, and you can rent 24/7 from us a car with a driver who can speak English.
Do you have a Car with a Female driver?
Cab İstanbul works with limited female drivers; we accept female driver requests at least 24 hours before beginning to service
Can I change the car or the driver?
Don't worry, if your necessity or mood has changed, we'll adapt to you. We can change your car or driver at any time
Can I change my Reservation Date?
Sure, you can change the date provided that you inform us at least 24 hours before the reservation date. (As mentioned above, our duty is to make things easy for you)
E-mail:order@cabistanbul.com
rent a car with driver in istanbul, car with driver, car with driver in Istanbul, car hire with driver in Istanbul, rental car with driver, rent a car with driver, rent luxury car with driver in Istanbul, İstanbul car and driver, Car hire with driver Istanbul, rent luxury car with driver, luxury car rental with driver Istanbul, chauffeur driven car, chauffeur driven car hire, chauffeur driven car rental, how much to hire a chauffeur driven car, luxury car hire chauffeur driven, 8 seater chauffeur driven car, best chauffeur driven cars, cars chauffeur driven, chauffeur driven car hire near me, chauffeur driven luxury cars for hire, cheap chauffeur driven cars, executive chauffeur driven car hire, luxury chauffeur driven cars, prices for chauffeur driven cars, luxury car hire with driver, private car hire with driver, car hire istanbul with driver, car hire with driver, 8 seater car hire with driver, 9 seater car hire with driver, private car hire with driver, car hire near me with driver, 8 seater car hire with driver, car hire for a day with driver, car on hire with driver, 10 seater car hire with driver, 6 seater car hire with driver, rent a car with driver, rent car with driver for a day, rent a car with driver near me, rent a car for a day with driver, rent a car with driver in antalya, rent a car with driver in Istanbul