2021-03-23
Do you have a plan to visit İstanbul/Turkey?
The journey should not take you to the end, the journey should be itself that draws you on. We are here to leave good memories on your journey
We serve Istanbul Airport Transfer for a fixed fare, including free of charge Meet & Greet service!
Book Airport Transfer İstanbul
We pick you up from the airport, hotel, home, holiday village, any party, event, or elsewhere you specify, and depending on your request, we take you to the point you choose with the most appropriate vehicle type at the specified date and time.
If you are arriving at one of Istanbul airports, we will wait for you in the arrival hall with a sign showing your name to take you to your accommodation quickly and comfortably.
We are experts in Istanbul Airport Transfer service with a large fleet of Mercedes Minivan, Minibus, and limousines for your maximum comfort.
Istanbul airport private transfer with free meet & greet service has never been that easy. Start on your trip to Istanbul with this convenient stress-free arrival pick-up and transfer from Istanbul airport to the hotel in a safe way. Your driver will meet you on arrival and help your luggage, and drive you directly previously booked the transfer from İstanbul new airport, or Sabiha airport to the hotel.
We always meet you on time, you never have to wait.
No surprise price. You know ahead of time what it will cost you.
No additional fees.
You can pay online 3 D Secure or cash on arrival.
The price is not per person, per vehicle
8 large pieces of baggage in one vehicle (free)
Unforeseen events such as heavy traffic, weather, breakdowns, etc never can cause delays. All offers are valid with an early booking at least two hours in advance.
Are you looking low cost, reliable airport transfers in Istanbul?
The pandemic is spreading rapidly, but that's enough we stuck at home, now time to travel! We have many kinds of transport options suitable for every budget and group. Although vaccines start in December 2020 it will take time to vaccine gain confidence, life continues, sometimes voluntary sometimes compulsory we have to go on travel.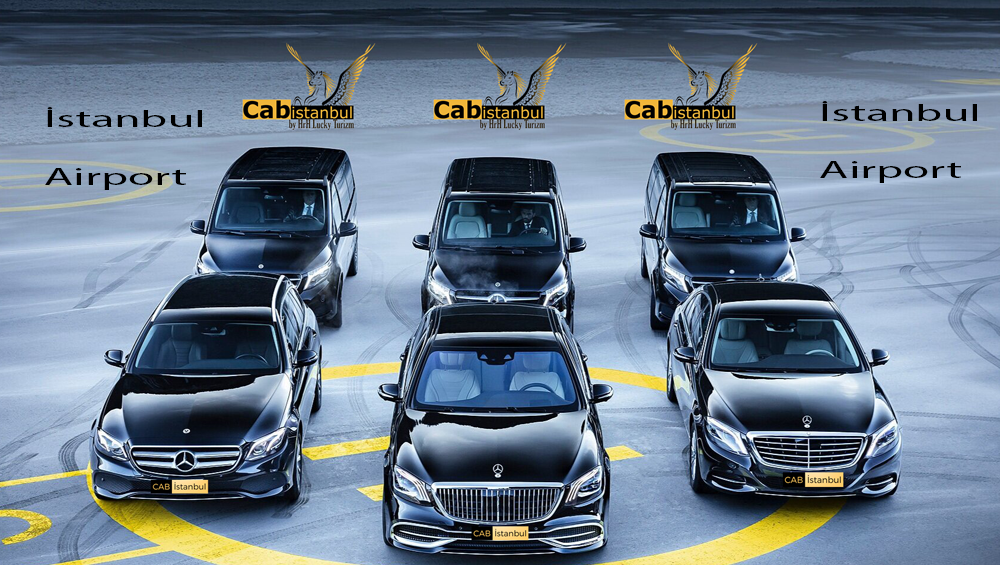 Cab İstanbul
Cab İstanbul is a well-known company that has been successfully serving for years with the title of Istanbul airport transfer at old Ataturk Airport.
To/from hotel or airport transportation, which is the most important case during travel, is the most important part of a beneficial holiday. We continue to learn how we can provide better service in private airport transfers in İstanbul, which we enjoy presenting with our experienced team based on many years.
We present a useful solution for urgent transfers to/from the airport in İstanbul by accepting reservations up to an hour before the transfer request. Cab İstanbul has an important place to supply demands for on-time and glorified airport transfers in Turkey.
The company with an idea that wants to be the best airport transfer company that has to work with competitive prices, professional staff, safe and clean cars to stay in the market longer.
Cab İstanbul Airport Transfer has undertaken a mission beyond being the best in the field of service it offers, creating honest and principled working conditions and as a company that has tried to attract its employees and customers to %100 percent with the right methods in the long term, we are striving to be a pioneer in the sector.
Call us to book an airport transfer now or click here to book online.
''Airport Transfers, Expertise of Cab İstanbul''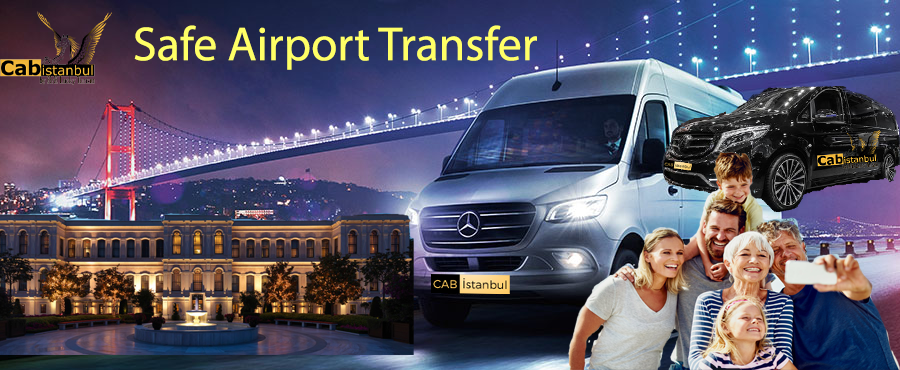 Meet & Greet Service
Meet & Greet Service contributes great solutions for those who want to travel from the airport. After completing your İstanbul airport transfer, no need to book a meet and greet service, Cab İstanbul provided it free of charge. All our guests are admitted with a warm greeting by our experienced and cheerful drivers. The greeter carries your luggage and accompanies you to supply the necessary information you need until the airport transfer vehicle you have previously booked.
Sometimes you need to spend a full day picking someone up at the airport, even if you have the time, isn't hard to carry the luggage to the vehicle? Will these people fit in your car? While you are starting to think about how to pick someone up from the airport, Cab Istanbul serves up to create convenience for everyone, now time to book airport transfer İstanbul including airport pick-up service for free.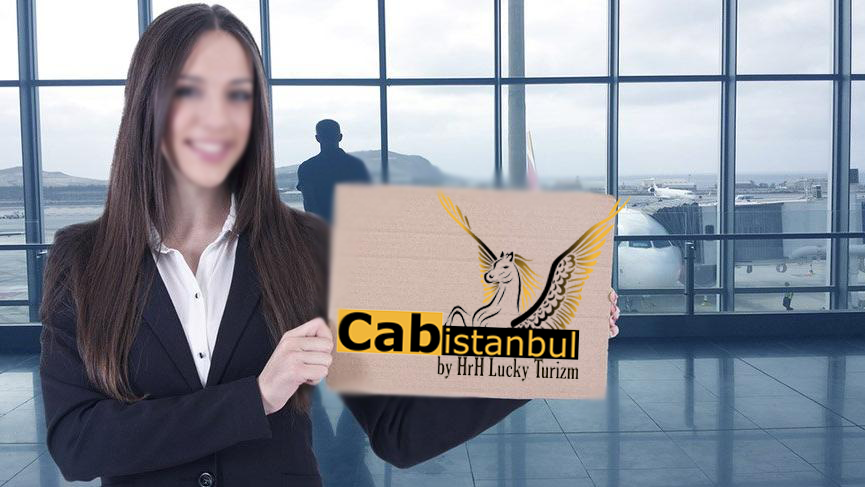 Minibus Airport Transfer
Whether you are traveling with family or a group of friends; Airport Minibus Transfers for up to 4-6 passengers is suitable for you. We are serving 7/24 at İstanbul airport and Sabiha Gokcen airport with special airport transfer vans 7-14 seat minibus, 15-54 seats bus.
If you are looking for a large vehicle for your group, our minibus for airport transfer options for you. We always keep buses, minibusses, and minivans ready for excess baggage and crowded groups.
Before you leave, instead of waiting in the queue or struggling on public transport, you can continue your holiday by pre-booking an İstanbul minibus transfer service.
All of our comfortable, reliable minibusses are safe and fully insured, so you can enjoy your journey with peace of mind and relax. Once you meet, one of our professional local drivers you will realize how perfect service has done.
With a confirmed reservation, when you land at Istanbul airport, your comfortable minibus will be waiting for you to take you to your destination. Convenient, reliable, and effortless.

Airport Taxi
We know that there is no trust in taxi drivers in Istanbul, as in every part of the world, unfortunately, the problem is not limited to this; You need someone to carry your luggage at the airport, some times bus drop you off at the wrong stop ... Instead of dealing with many other annoying things, use Cab İstanbul transfer directly to the target point by clean disinfected cars at reasonable prices.
If you have enjoyed your wonderful journey that started with us, make a reservation for the airport return transfer and be ready to return with us. We will pick up you from your hotel and take you to the airport according to your expectations.
No more waiting in line for airport taxis, You will transfer to the hotel an easy way in a comfortable car to be accompanied to the destination by an English-speaking driver. Book airport transfers at the best rate.
How Much Is Taxi From İstanbul Airport to City Center?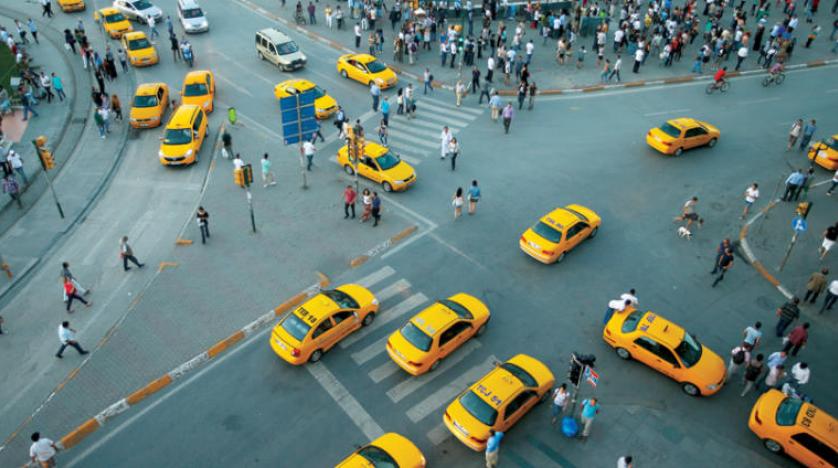 İstanbul Airport VIP Transfer
Vip Airport Transfer is a privileged transfer service, offer with Mercedes S class, Mercedes E Class, and luxury minibus-midibus, VIP design bus, and Mercedes V class vans and experienced drivers who speak at least two languages.
The service provides with the luxury well-designed car for who says, every moment of mine is so special.
Do not let the intensity in Istanbul disturb your comfort, use our VIP Istanbul airport transfer service that can add pleasure to your transportation, all details of which have been thought to reach your goals more easily.
You may need a Mercedes VIP car designed according to your taste. If you are looking for luxurious and comfortable transportation in Istanbul, you are in the right place. Your city transfers turn into pleasure with our Vip vehicles with state-of-the-art air conditioning, minibar, Bluetooth, WIFI, Apple TV, Maybach ceiling, electric massage seats. At Istanbul airport VIP transfer service, we also have stylishly dressed drivers and optional licensed guide, hostess, and bodyguard services.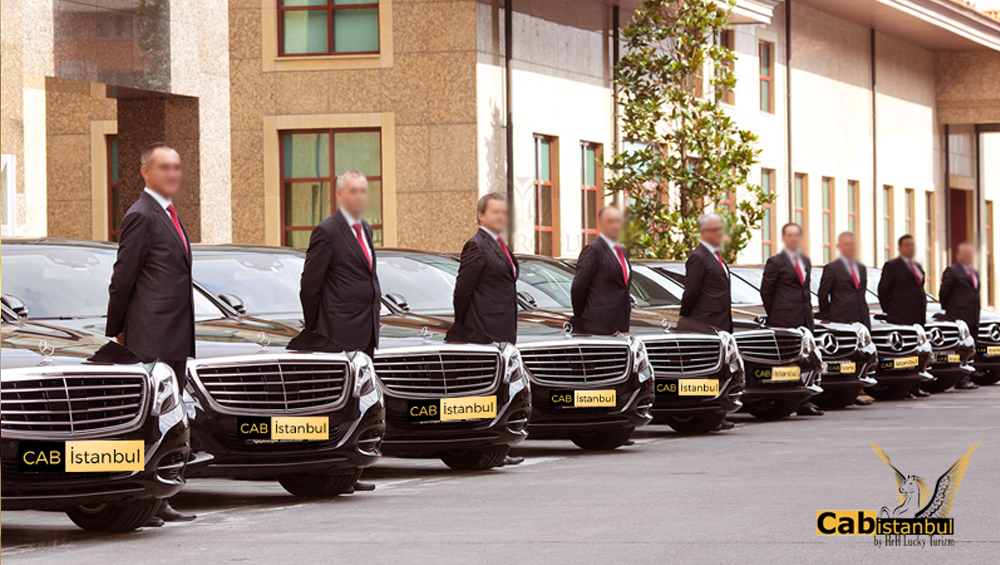 On daily basis, Cab İstanbul Vip transfer serves hundreds of customers from all over the world, who want to get transferred from İstanbul new airport either from the Sabiha Gokcen Airport, the cruise port, and İstanbul hotels
We have become the most preferred Airport Transfer company of 2020 in Istanbul, which encourages us to work harder to continue providing a fast, easy, and comfortable service. We use three-year-old and under-model vehicles suitable for Istanbul airport VIP transfer. Newly purchased vehicles are being redesigned to have a spacious interior and large luggage space for airport transfers...We use an executive car with a driver who speaks well English at İstanbul airport VIP transfer services for a business trip & special occasion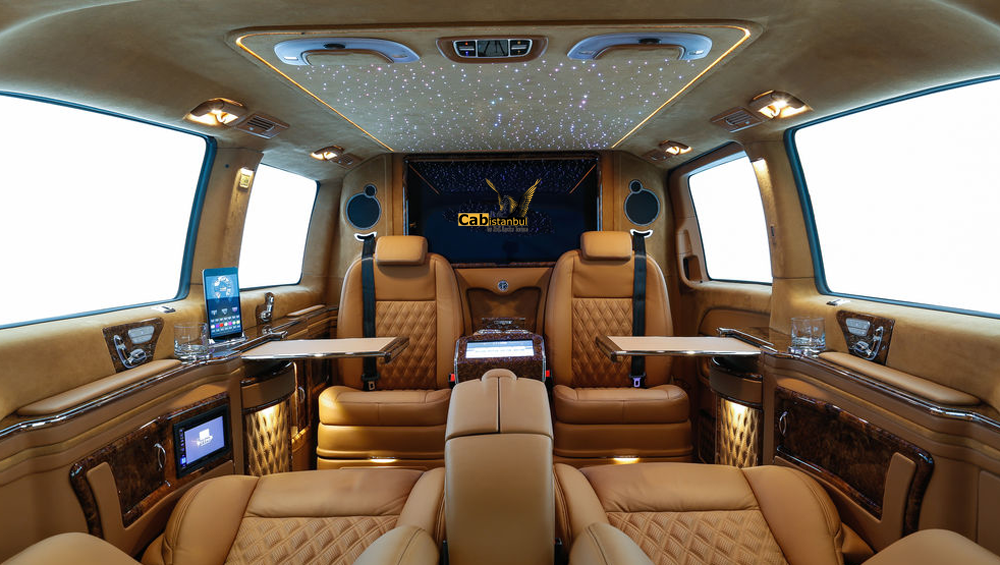 Airport Transfer Service
The best journeys start with Cab İstanbul Airport Transfer. We provide services with 80% self-owned cars and drivers who have been working within our company for many years. Rule number one of reliable service is working with people who love what they do. For this reason, our suppliers consist of people who do their job best. Every service you have taken is under guarantee.
To make an easy reservation; Specify your destination, the date, the number of people (seats), and the appropriate vehicle options that will appear with Airport Transfer İstanbul Prices. Online transfer from the hotel to the airport is at your service with easy credit card payment or pay to driver on arrival option. Click here for online Airport Transfers. (Please inform your baby seat and wheelchair requests 24 hours in advance.)
Qualified and safe airport transfer in İstanbul with a reasonable price guaranteed. When you get service from us, is just the beginning of the joy and happiness during your trip to Istanbul. You will receive a reward for your soul at our shuttle from the airport to the hotel. The best way to go from Istanbul airport to Sabiha Gokcen airport is by using Cab İstanbul Airport transportation.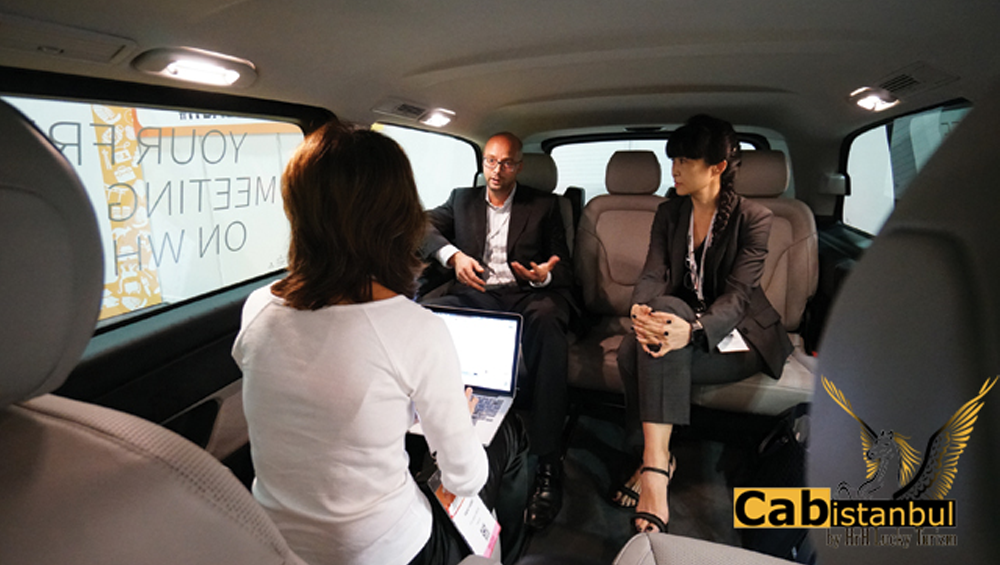 Istanbul Airport Transfer Prices
The city split off by the Bosphorus, and lies in both Europe and Asia continents, with a population of over 15 million residents, comprising the largest city of Turkey. Istanbul most populous in Europe and the world's 15. largest city.
There is no set fee for airport transfers of this big city from/to the airport or hotels. Please ask for other destinations quotes or Click here to see online transfer cost, traffic density, distance, and vehicle type. We provide 7/24 airport transfers
Some of the airport transfer rates:
Between İstanbul New Airport (İSL) and Sabiha Gokcen Airport (SAW) and the central places listed below. Please ask for other destinations quotes.
| | |
| --- | --- |
| Transfer from Istanbul new airport to Sabiha Gokcen | 80 Euro |
| İstanbul airport to the city center | 50 Euro |
| Beylikduzu to Istanbul airport | 50 Euro |
| Taksim to Istanbul airport | 50 Euro |
| Bakirkoy to Istanbul airport | 60 Euro |
| New Istanbul airport to Fatih | 60 Euro |
| | |
| --- | --- |
| Sabiha Gokcen airport to Istanbul Ataturk airport | 70 Euro |
| İstanbul Sabiha Gokcen airport to the city center | 50 Euro |
| From Sabiha Gokcen Airport to Sultanahmet | 50 Euro |
| Sabiha Gokcen to Istanbul new airport | 80 Euro |
| İstanbul s Gokcen airport to Taksim | 50 Euro |
| From saw airport to Istanbul | 50 Euro |
Since the pandemic, we have organized masked drivers who comply with the social distance rules to continue their service in a way that fully corresponds with expectations vehicles designed in such a way that there will be no contact at the intercity transfer-city to city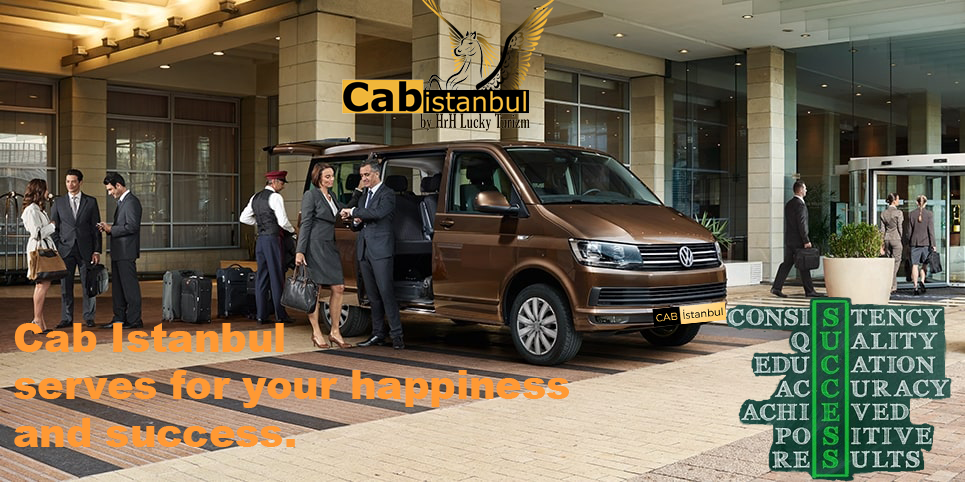 By pandemic regulations, we have taken a ensure best airport transfers for the traveler:
Disinfect each car for every new journey
Expert drivers using face masks, gloves, and keeping COVID-19 social distancing.
Conducting transfers by social distancing regulations, capacities of vehicles %50 percent less.
Providing masks and hand sanities to travelers, we take extra caution of hygiene.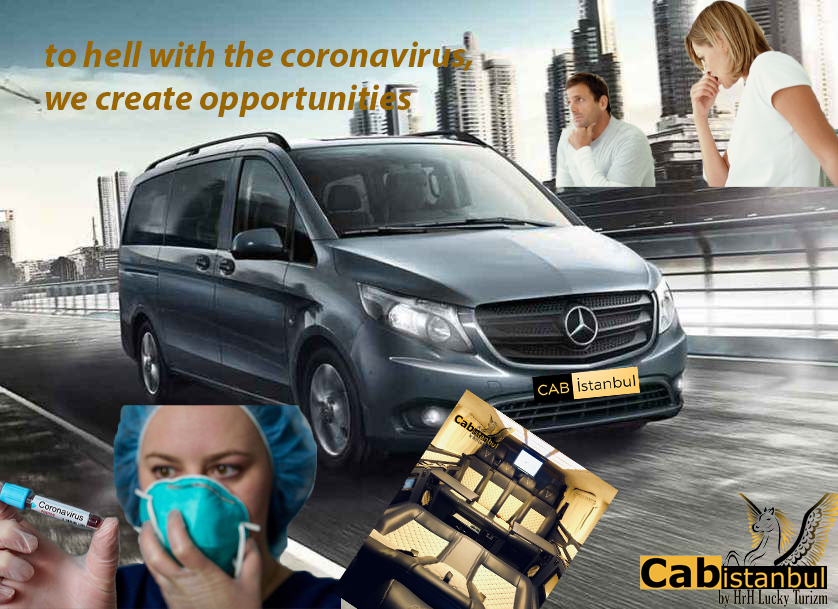 İstanbul Transfer specialized in its business, the aim is to satisfy every visitor of İstanbul happy. The thing we supply best transportation service İstanbul, Book now to/from the new İstanbul airport transfer to any part of the country, enjoy the comfortable and stress-free journey as much as possible.
If you're scheduled to arrive or depart İstanbul in the coming days and need transportation to/from İstanbul, then look no further. The most operative airport transfer company in Turkey is Cab İstanbul. Our goal is to provide, realistic non-stop airport transfers with the least fuss and most comfort. Our team facilitates airport transportation for hundreds of passengers daily, and you'll make certain that you won't find the better service anywhere else in İstanbul
Why Cab Istanbul Airport Transfer?
| | |
| --- | --- |
| No extra charges for booking changes and cancellations | Strengths: punctuality, courtesy, and competitive prices |
| 24/7 Service customer support | Service: efficient and professional. |
| | | |
| --- | --- | --- |
| | | |
| | | |
| Free disabled chair support | | |
Our expertise: İstanbul private city tours, Rent a car with chauffeur, Minibus-Van Rental, Limo Service, Airport Transfer, The Services are Available 7/24.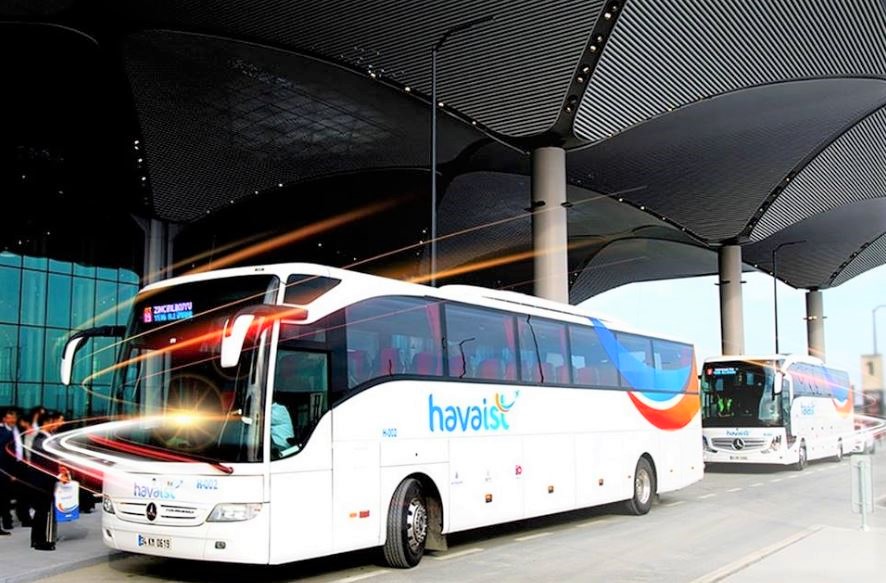 Istanbul airport transport
The bus services are available 7/24 hours for passengers who must use public buses-trams or private tourist vehicles to/from arrive and depart. the town ready for all of your requests especially Istanbul airport transport now much easier with us.
Cheap Airport Transfer İstanbul
Current Airport Public Transport Information. You can reach Istanbul Airport by Airport Taxi and the following public transportation lines.
Avcılar-Bahcheshehir (Bahçeşehir)
Bakirkoy- Bahchelievevler (Bahçelievevler)
Beylikduzu - Chatalga (Çatalca)
Halkalı - Bashakshehir (Başakşehir
Taksim -Beshiktash (Beşiktaş)
Kadikoy-Tepeustu
Esenler Bus Station- Coach Station
Sabiha Gokcen İnternational Airport
Beyazit Square - Aksaray-Fatih
You can access current line information via HAVAİST for Istanbul Airport Transportation
H-1 Mahmutbey Metro
H-2 Megydyekoy, (Mecidiyekoy)
H-3 Halkali
H-6 Yunus Emre Mah. Arnavutkoy
H-8 Hacıosman / Sarıyer
H-9 Cevizlibag - Esenler Bus Station
You can access current line information via İETT for Istanbul Airport Transportation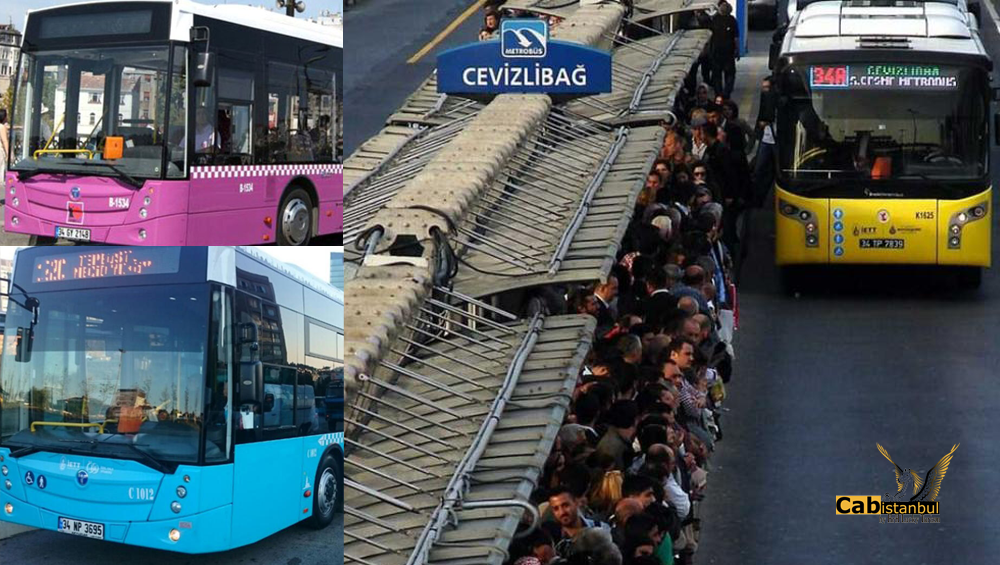 ISTANBUL SEYAHAT
ISTANBUL SEYAHAT Chorlu (Çorlu)-Tekirdakh (Tekirdağ)
ISTANBUL SEYAHAT Luleburgaz - Babaeski - Edirne
Transportation to the Sabiha Gokcen Airport
You can reach Sabiha Gokcen Airport by Airport Taxi and the following public transportation lines.
HAVABUS
Taksim - Sabiha Gokcen Airport
Kadikoy - Sabiha Gokcen Airport
Yenisahra - Sabiha Gokcen Airport
You can access current line information via HAVABUS for Sabiha Gokcen Airport
IETT SABİHA AİRPORT
E3 - 4. Levent - Sabiha Gokcen Airport
E9 - Maltepe - Sabiha Gokcen Airport
E10 - Kadıkoy - Kurtköy - Sabiha Gokcen Airport
E11 - Kadıkoy - Sabiha Gokcen Airport
16S - Sabiha Gokcen Airport - Yenishehyr - Kozyatagı - Metrobus Uzunchayır
18H - Sultanbeyli - Sabiha Gokcen Airport
KM22-Kartal Metro - Sabiha Gökçen Airport
132 - Kartal - Tepeoren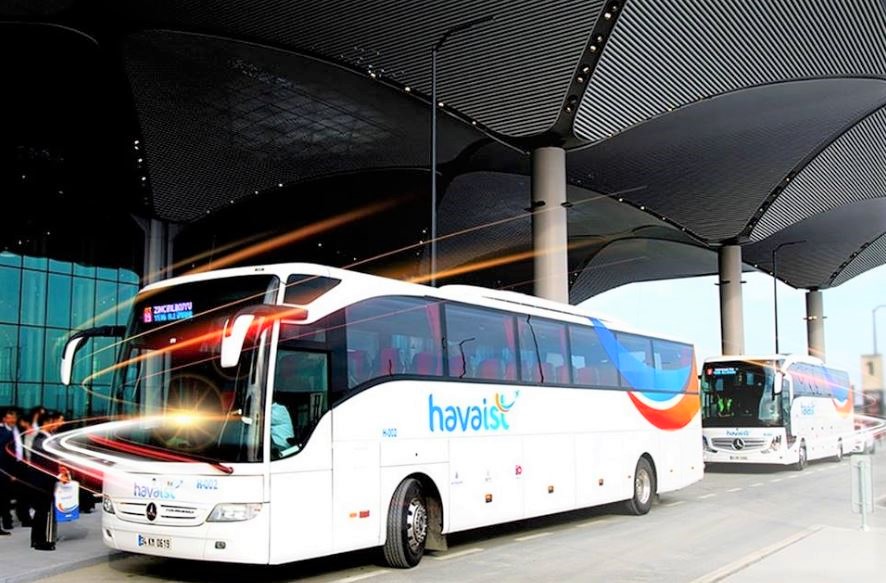 You can access current flight and line information via İETT for Sabiha Gokcen Airport
Sabiha Gokcen Airport - Sakarya- Adapazari
Sakarya- Adapazarı- Sabiha Gokcen Airport
Sabiha Gokcen Airport - Bursa
Bursa - Sabiha Gokcen Airport
Frequently Asked Questions
How to book a taxi in İstanbul?
The easy way is to Cab İstabul Web page and book online within advance at least an hour.
What are the best thanks for transferring from Istanbul airport to the hotel?
From İst airport you'll be able to contact us to own a safe transfer to your hotel.
What is the best company to take the family by private transfer to Istanbul airport?
It is possible to order a private shuttle or minibus for your transfers to Istanbul Airport and you'll contact us now.
What is regulation if a change plan to come to İstanbul?
We are flexible with your plans and schedules if change unexpectedly.
Shell, I take regular transportation because it's cheaper?
Even before coronavirus, we didn't suggest foreigners take regular transportation such as yellow taxis and buses.
Do you have a hygiene certificate?
Transfer from İstanbul airport to a city currently allowed by hygiene certificated cars, also we offer to travels at a pandemic %30 percent extra discount.
How to get to the blue mosque from İstanbul airport?
If you want to see a blue mosque between a transit flight, the safe choice would be our rental car with a driver option to visit
How much cost from New İstanbul Airport to Taksim?
Private transfer Istanbul airport to Taksim Square approximately cost 50 euro.
How far from İstanbul airport to the city center?
From İstanbul Airport to city center approximately 50 km; 60 minutes
How long does it take to reach from İstanbul Airport to Sultanahmet?
İstanbul Airport to Sultanahmet takes about 70 minutes
How much does it cost from Sabiha Airport to Taksim?
Sabiha Gokcen airport private transfer to Taksim Square will cost around 50 euros
How to get from Sabiha Airport to İstanbul?
For foreigners best way to get to Istanbul from Sabiha airport is to make reservations at transfer companies like Cab İstabul.
Which Istanbul airport is closer to the city?
Sabiha Airport is in Asia Side, New İstanbul Airport is İn Europe side the distance of both airports from the city center around 50 km. Because New İstanbul Airport is on the European side, it takes 15 minutes earlier to reach.
Which airport in İstanbul is better?
New Istanbul Airport one of the biggest airports in the world, it's built with the latest technology and started to serve in 2019
What type of car you have for 7 person family?
Mercedes Vito is a suitable 7 person.
How much transfer from Istanbul new airport to Sabiha Gokcen?
İts approximately 80 euros. (for exactly price go-to the online reservation page)
Do you have a 15-person minibus for airport transfer?
We provide transfers for both Istanbul airport vehicles in various sizes, from 8-person minibus to 55-person bus.
Can I smoke in the vehicle?
Sorry, not allowed to smoke in the cars, if you need to smoke, talk to the driver to have a stop that you will determine.
Can I pay by credit card?
Yes, you can pay by credit card, ( we use a 3D secure payment link ).
Can I pay with Paypal?
Unfortunately, we can no longer accept Paypal this option is not used in Turkey.
Can I stop by other places in my airport transfer?
Yes, you can stop wherever you want by specifying the places, while you make your reservation.
Do you have a full-day car rental service with a driver?
Yes, we have a full-day English and Arabic-speaking car rental with driver service.
Do you have a female driver?
A reservation is required for a female driver at least 24 hours in advance.
Do you have a Hotel Transfer service?
Yes, our transfer service available for point-to-point booking at least one hour in advance.
Will the same driver pick me up on the Return Transfer?
Although we are not guaranteed to be the same driver, we try to ensure that it is as much as we can.
How can I find my transfer car on my way back to the airport?
On your return transfer, the driver will be in contact with you by connecting to your room from the hotel reception or by phone. Otherwise, call +905425795656
How can I meet with the driver at the airport?
The driver or one of our team will be waiting for you at the passenger exit door with a sign with your name. (At pandemic: Driver waits at İstanbul new airport exit gate no: 13, Saw airport taxi exit gate)
İs it Allowed to change the transfer date?
For any reason, you can change the transfer date up to 3 hours before, of course, We prefer you to inform us at least 24 hours before.
What are the conditions of reservation cancellation?
Reservations canceled at least 24 hours before are also refunded. (Cab Istanbul is a company focused on providing customer satisfaction, we took a stand in favor of the customer in cancellations and changes during 15 years of service)
Will anyone other than me travel in the vehicle?
During the pandemic period, we only offer you private transfer service, at other times the airport shuttle service is a shared transfer service.
Is it safe to have your vehicles at the pandemic?
The vehicles are disinfected in ministry-certified places after each journey.
Do the drivers wear masks?
Yes, drivers are obliged to wear masks and they are based on the principle of volunteering for public health.
Do you have hand disinfectant and excess masks in your vehicles?
Yes, we have hand sanitizer, 80-degree Turkish lemon cologne, and more masks in all our vehicles.
Do you have a suitable transfer vehicle for ski equipment?
Yes, Mercedes Vito vehicles are suitable for transporting ski equipment.
How can I make a complaint?
Please contact us at order@cabistanbul.com or +905425795656 with a sign stating that you have received service from our company for the service arising from the service we provide, incomplete, incorrect, or unsatisfactory. Be sure that the evaluation of your suggestions and complaints will result in less than 24 hours.
How can I get back my item I forgot in the vehicle?
If you have forgotten something in the car, please contact us. Your found items will be returned by the same car maybe courier according to conditions, depending on availability.
Can I take a pet with me on my airport transfer?
Yes, you can take it with you on your transfer car, as long as it is in the pet cage.
Is there passenger insurance in the transfer process?
We provide transfer services only with vehicles that cover passenger insurance. (This is why our prices may appear higher compared to superficial employees.)
Contact:İnfo@cabistanbul.com
go to Home Page