2021-03-23
Do you want to spend a day inside the nature?
One of the recommended places to visit, close to Istanbul is Sapanca; Cab İstanbul is one of the best alternatives for you , with easy access and reasonable price. Get ready to discover a natural beauty with Cab Istanbul with our luxury and comfort vehicles.
Sapanca Tours is one of the most preferred nature tours that you would love to participate in, as you will be able to see all the shades of green in the spring months .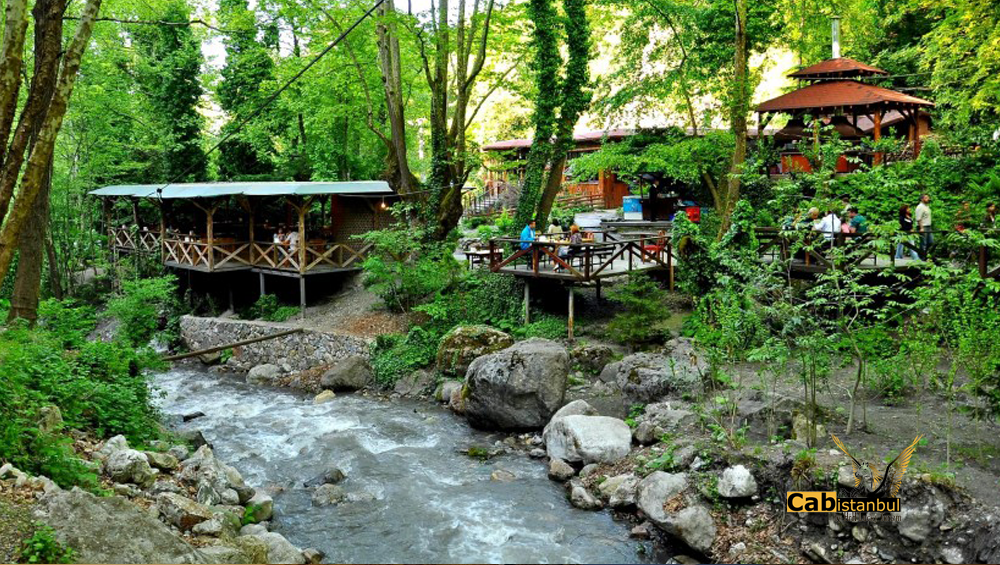 Masukiye
Masukiye is a town in the Kartepe district of Kocaeli. What increases the popularity of this place is its magnificent natural riches. Since it is located 20 km from Izmit, it is flooded with daily visitors, especially on weekends. This natural wonder, with Sapanca lake to the north and Kartepe to the south, is famous for its organic mixed breakfast-brunch and trout facilities. The place you will stop by to get away from the noise of the city and to relax a bit, the best of the places to visit. Short walk in Masukiye, you can start discovering the beauty of cafes and restaurants located by the river, famous with waterfalls.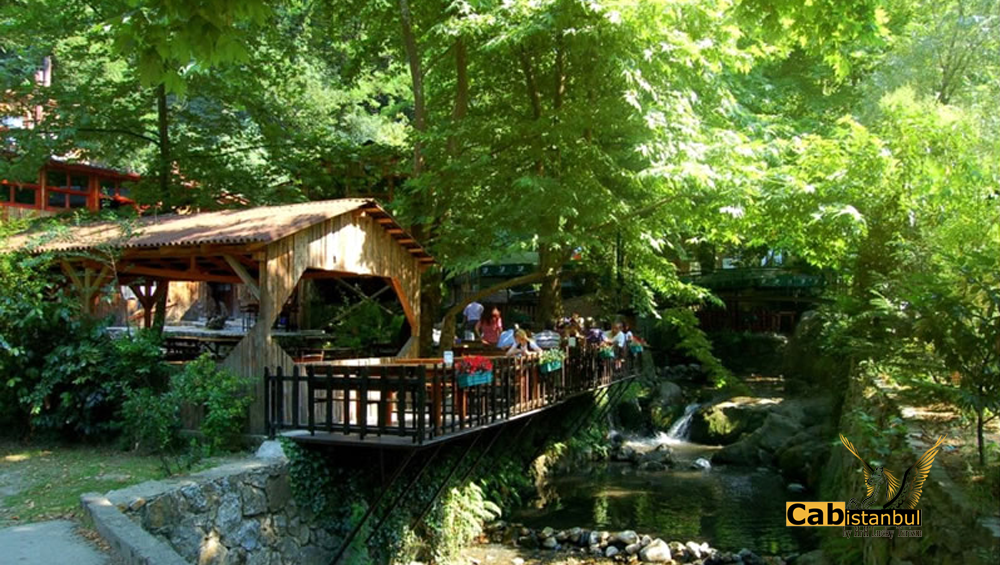 Masukiye cafe-restaurant and activity areas complete with the unique tone of green above the village, you can have a wonderful breakfast or a walk accompanied by the sound of birds and water, and you can tour on certain routes by renting a bicycle or an ATV. Wherever you look at the Masukiye, you will encounter a distinct natural beauty, it is a calm and peaceful place where you can taste plenty of oxygen, delicious food and drinks. Also Masukiye word meaning means the place where lovers meet in Arabic language. It is a region frequented by lovers who want to spend time away from sight.
Kartepe
Kartepe is a region that mainly appeals to skiing during the winter. Many programs are organized in Kartepe for ski center tours, nature trips, picnics and group meetings. For this reason, daily Kartepe tours continue to host tours and excursions throughout the year.
Especially for those who go to ski from Istanbul, a day Kartepe tour is very attractive with its short distance. This tour is adapted for those who want to have fun and relax while away from the city at the weekend, to spend that day in an environment they will enjoy, not on the road.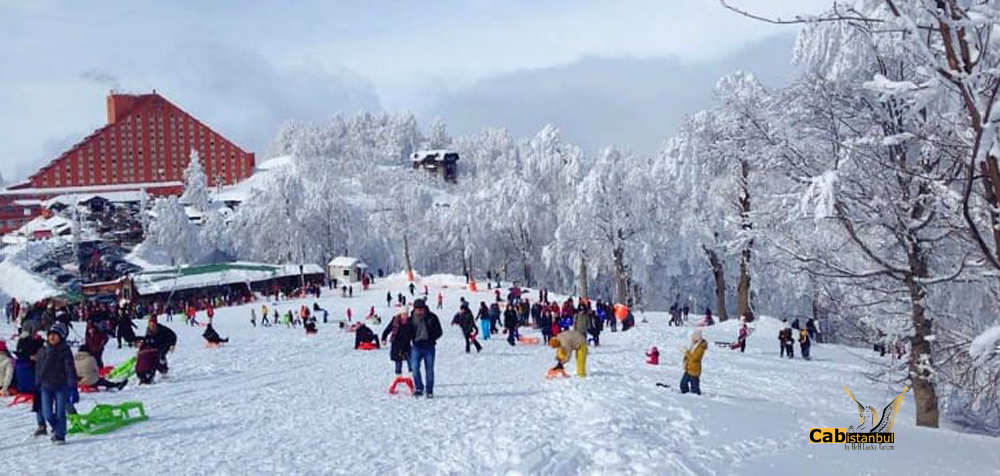 Therefore, Kartepe is a good alternative for Istanbulites to spend a pleasant time in terms of proximity, natural wealth and ski slopes. First of all, it is worth mentioning that there is only one hotel at the Kartepe summit, and that is Greenpark Kartepe. Greenpark hotel operates the ski slopes in Kartepe and when you stay in Greenpark hotel, you will allocate the necessary lifts for the ski slopes. However, it is the highest priced option among Kartepe hotels and has a capacity of approximately 300 rooms.
Sapanca Lake
Sapanca Lake, a tectonic lake formed by the effect of the fault line, the length of Sapanca lake is approximately 16 kilometers and its surface area is approximately 42 square kilometers. The deepest point of the lake, which has an average depth of 30 meters, is 61 meters. Most of the main sources that the lake feeds on come from the Samanlı Mountains located in the south of the lake.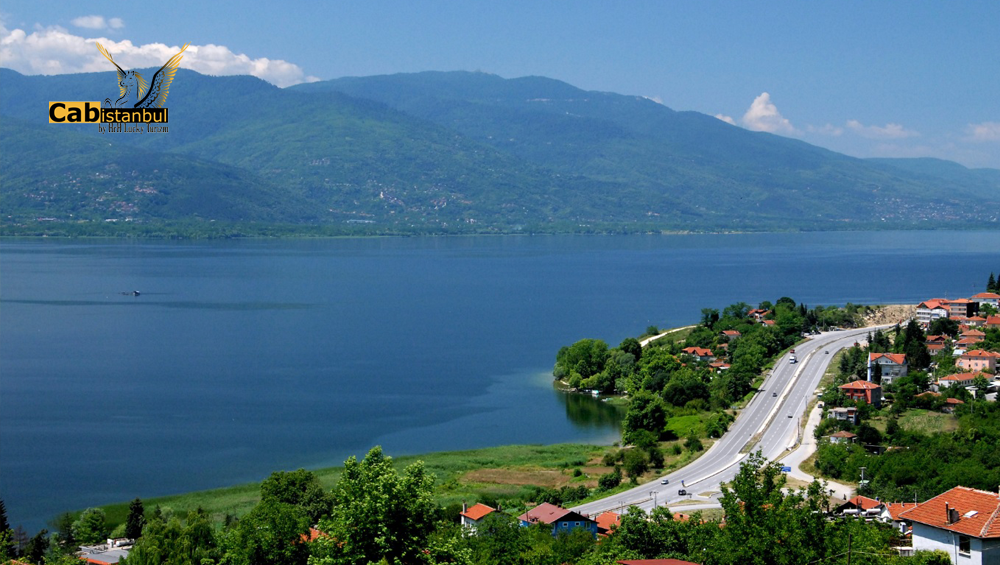 According to the studies, Sapanca lake, where around 80 bird species are observed, offers accommodation for tens of thousands of birds throughout the year.
Located in a stunning nature, the lake is a natural area that can be used to relieve the tiredness of city life.
The lake is also a place where sailing and rowing races are held. In this respect, many athletes attract visitors, you can also enjoy canoeing on the lake.
Naturkoy
Naturkoy, for those who want to go a little far from Istanbul for the weekend and be in touch with nature, there is a hidden paradise with great accommodation choise in Sapanca. The project, which was put into practice in a protected valley between 2008 and 2009, has become a hidden paradise with accommodation facilities.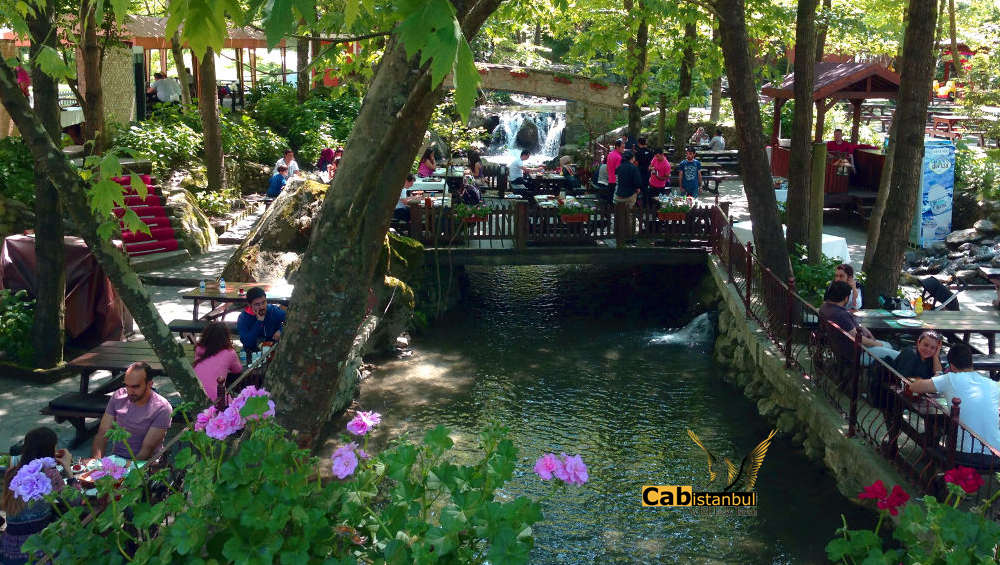 With its walking paths, pond, stream passing through the middle, children's playgrounds, countryside wedding area, waterfall and mini living area reserved for animals, the business, which has become a frequent destination for many people who want to take shelter in nature, is famous for its breakfast as well as its exquisite natural beauty.
Kırkpınar
Kırkpınar is a neighborhood located on the shore of Sapanca lake and 4 kilometers west of Sapanca district center. Kırkpınar, which is an impressive place with its lake view, beautiful climate and spacious atmosphere, is a hidden corner of Sapanca, which can be preferred for short-term holidays such as weekends due to its location close to Istanbul. In addition to the beauty of the plant presence, the beautiful architecture houses in the region adapt to the atmosphere of the environment and are worth seeing. Kırkpınar creates a refreshing effect on its visitors with its clean air. Kırkpınar's environment is very convenient to relieve fatigue and relax spiritually.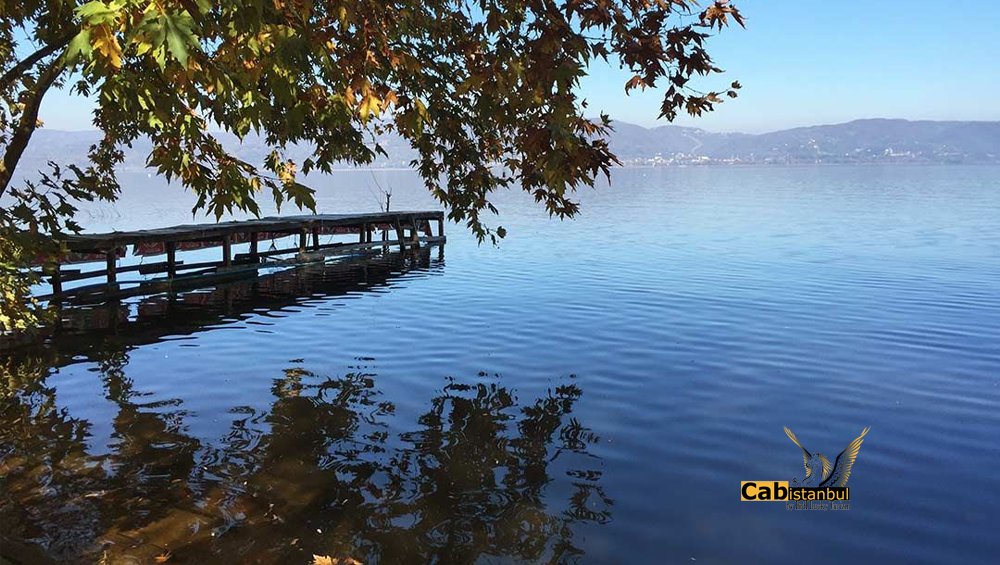 Today, the street, which is called Bagdat street, is an attractive point with its gardens and cafes. This street, which is on the historical Silk Road, is also used as a bicycle and walking path. There are many green areas to be seen in Kırkpınar. One of them, Natural Botanic Park, is a lush green spot. The park has been welcoming its visitors since 2003. Since Kırkpınar is not very rich in terms of historical buildings, it attracts visitors with its nature. Waterfalls, streams, cafes, various businesses and gardens create a suitable environment to relax and spend time in a relaxing way.
Ormanya
Ormanya, Uzuntarla Nature Park, is located within the borders of Kartepe district of Kocaeli (izmit). Turkey is the largest wildlife park, construction of social facilities of the park in 2020 continues. The children's zoo attracts the attention of adults more than children, there are many sections with large and small cattle as well as bird varieties and reptiles. In addition, outside the zoo, the restaurant and cafeteria sections in the park are made suitable for children's taste. Entry to the Zoo and horse riding is free for children.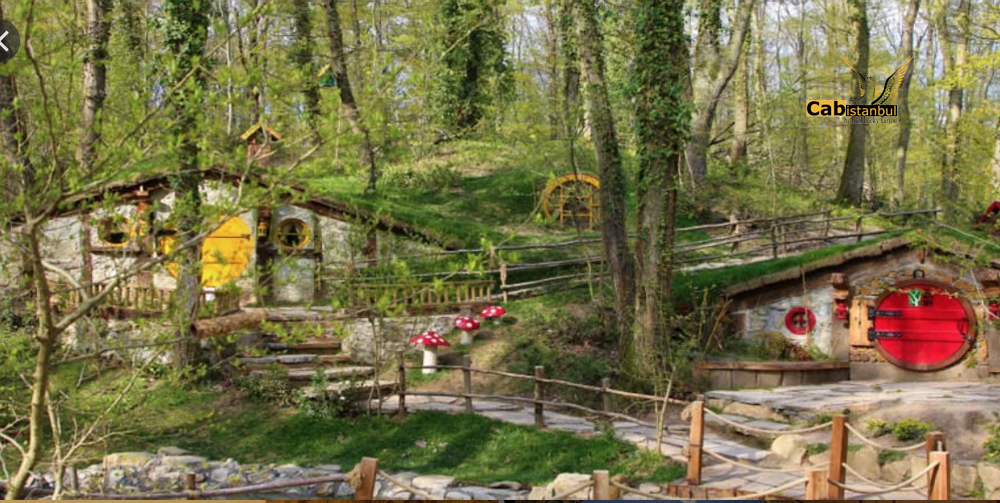 Hobbit Houses were built in the area, which is quite entertaining and expands children's imaginations. The Hobbit Houses, which were turned into a fun area with the renovation work done in 2019, are among the points of interest.
Hobbit houses, which are used as an activity and entertainment area, are not entered, but their surroundings are really worth seeing. The shooting of the movie Gamonya-Land of Dreams, which was released in January 2020, was made in Ormanya.
Beskopru (Justinianus Bridge)

Justinianus Bridge, located on the Cark Creek (Melas Stream), which drains the waters of Sapanca Lake into Adapazarı River, is one of the most magnificent monumental structures in Anatolia of the Early Byzantine Period. The secret of the bridge, which was built by Emperor Justinian during the Byzantine Empire and survived for 1500 years, has not been solved yet.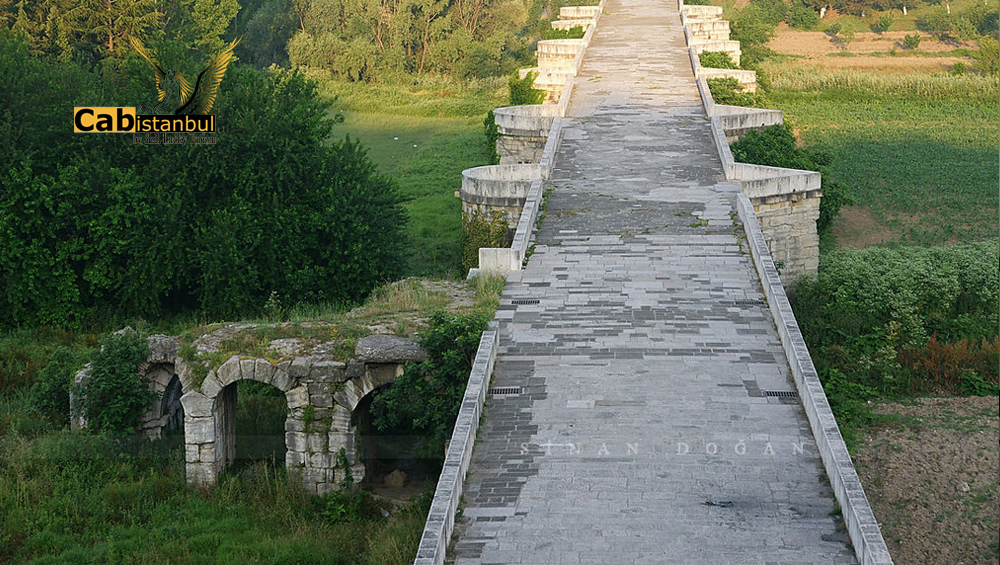 It is thought to have been built to facilitate transportation between the capital (Istanbul) Constantinople and the eastern provinces of the empire.
The historical bridge, known as Beskopru, which is 429 meters long, 9.85 meters wide and consists of 12 arches, is 5 kilometers from Adapazarı (Sakarya), the historical Bitinya (between 377 BC and 64 BC, the capital of Nikea (İznik), Izmit Gulf, Istanbul, Sakarya and The place between Bursa) is located in the region.

Whenever you need transfer from Istanbul airport to Sapanca or Sabiha Gokcen airport to Sapanca, you can check Cab istanbul online booking form and see the details.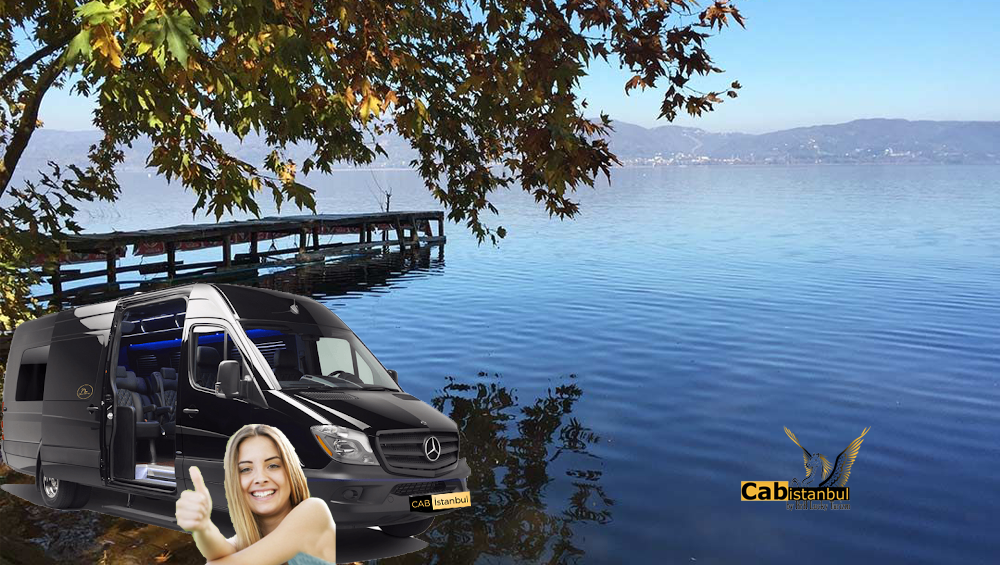 Use our booking form to make your selection for

pickup and drop

off location
Confirm date and times for the required transfer from which airport!
You'll get immediately the availability and

total price & distance on map f

or any kind of vehicle matching with your requirements.
Fill the additional information and confirm the

payment with your card or cash

, pay at arrival!
The confirmation or your booking will be sent immediately to the email address indicated in the

reservation form

.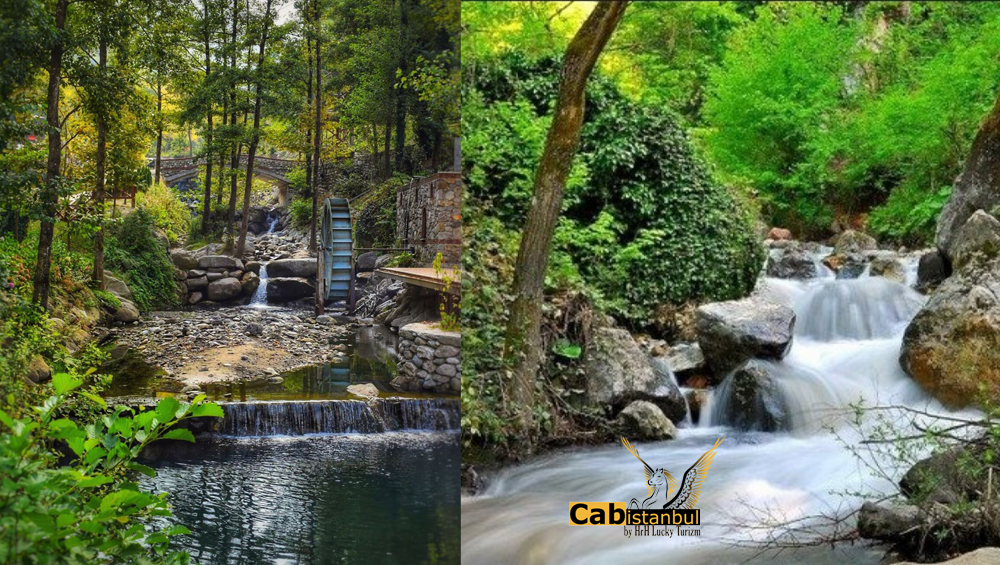 Spending a full day, discovering new places, staying alone with nature, away from the excitement of the city is among the preferences of those who seek peace and quiet. With Cab Istanbul difference, it will be in your interest to spend a couple of hours on your way to peace, with our special guide and comfortable cars, therefore the distance to the destination has no importance at all.
Sapanca; a cute town connected to Sakarya city , including Sapanca lake, which can be called as the capital of natural beauty, is a tour route that we can refer to.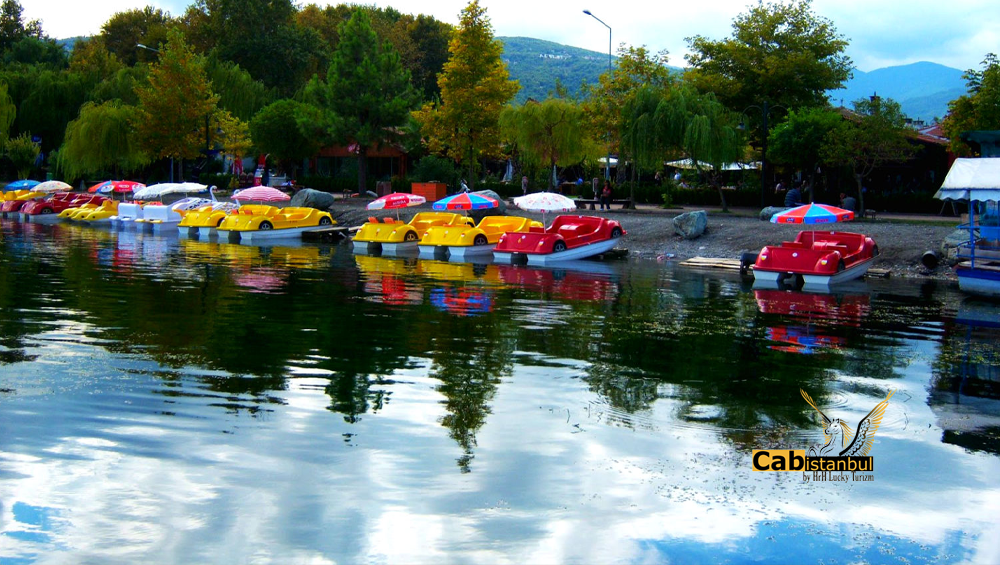 It is a great location where you can leave yourself to the nature with daily trips or city breaks along weekend. Be ready to discover this hidden paradise of Turkey with Cab Istanbul. The deep history of Sapanca, dates back to 1200 BC. While Byzantine was dominating in the region, the name given by the Roman Empire was the Buanes, Sofhan and Sofhang and With the arrival of the Anatolian Seljuk State, it was finally named as Sapanca.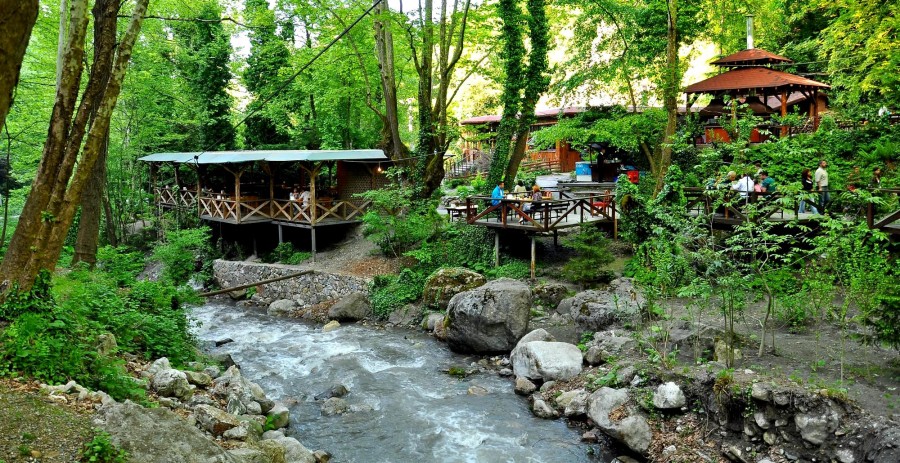 The most appropriate season and time for meeting all the shades of Green in Sapanca, are the months of spring and summer. With the impact of the rain after winter months, Sapanca offers to you all its beauties. It is one of the alternatives of travel tours with spacious accommodation preferences included.
Places to see

with

our Sapanca Tour
Sapanca tour includes a very rich adventure. As a cultural, historical and nature tour It's one of the most preferred tours, in the proximity of Istanbul region. In Sapanca, besides the touristic trips, you can add a little excitement to your peace of mind as well . You can enjoy an adventurous journey by renting an ATV. You can spend pleasant moments in the forest, mingled with the sounds of birds, and leave your bad energy here by walking on the ground.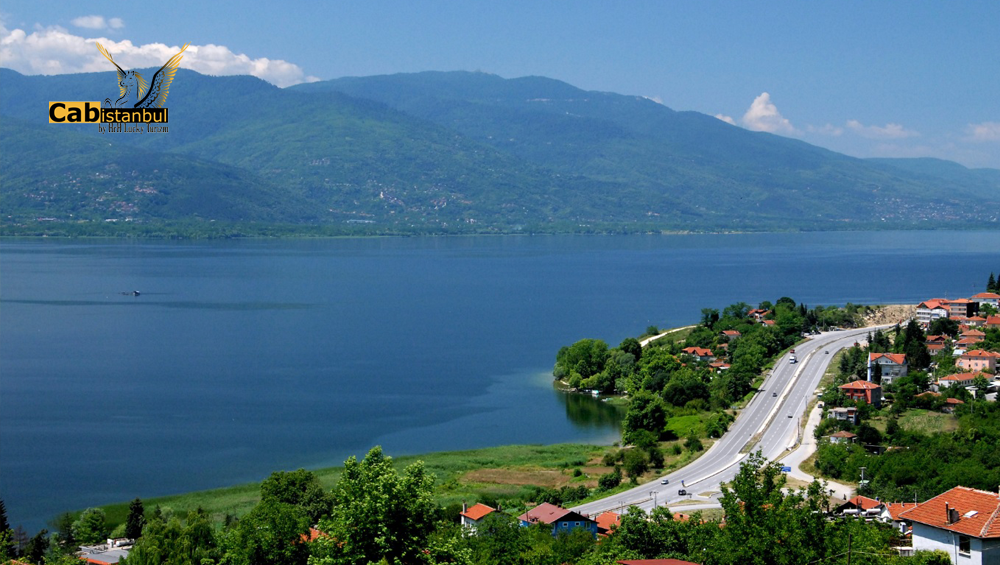 Cab Istanbul adds joy to your journey; We bring you to the tours of happiness, peace and most importantly, satisfaction. We create a travel route for you and provides you with a comfortable and safe way of transportation. Enjoy our luxury vip tours with luxury cars.
Contact us to take advantage of Istanbul Tours and other similar services such as Bursa Tour, Cappadocia tour, Nikea Tour,Yalova tour, Istanbul Airport Transfers, Abant tour, İntercity Transfers, Limousine Service, Bosphorus Cruise Tour With Dinner, Nicea tour, Car Rental contact us for all services…
E-mail: order@cabistanbul.com