2021-02-26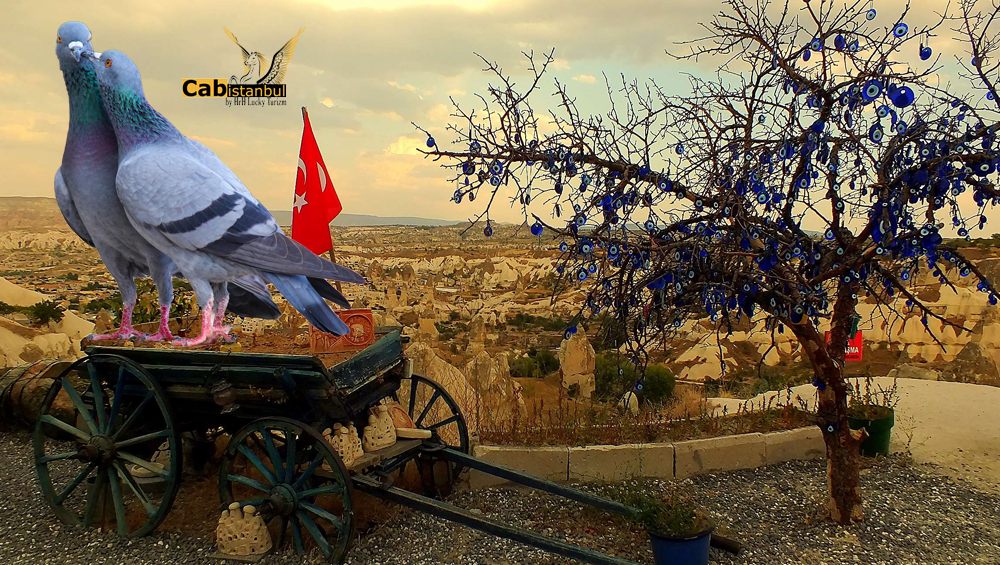 Visiting Guvercinlik Valley (Pigeon Valley) is a great idea. The distance 4 km from Uchisar to Goreme. The local residents of the area did not have sufficient soil for agriculture. They wanted to increase agriculture by using high-energy lava fertilizer and they dug many lavas on the valley's slopes. Once a year, they open the nozzle of the lava and collect the fertilizer from the pigeon bird. You can also see the valley in its most beautiful form the top of historical castle of Uchisar.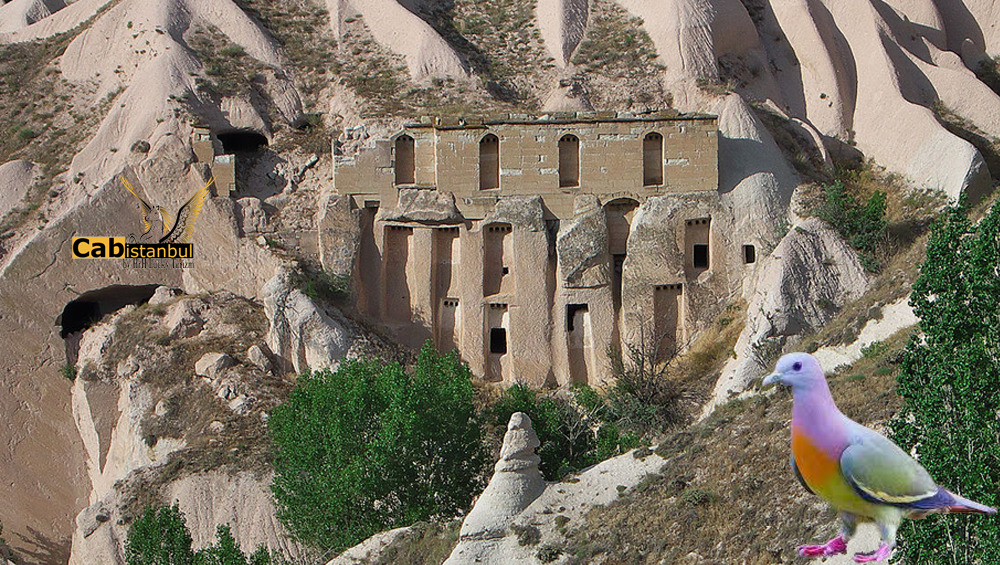 Pigeon Valley is one of the best places to visit in Cappadocia, famous for its colourful balloons. Where every year millions of forigner and local tourists visit the area and dream of seeing the city of fantasy and legends the coloured balloons city Cappadocia. Cappadocia is the same shape of ​​Nevsehir. The following regions also are found in Cappadocia, Nevsehir, Kayseri, Kırsehir, and Nigde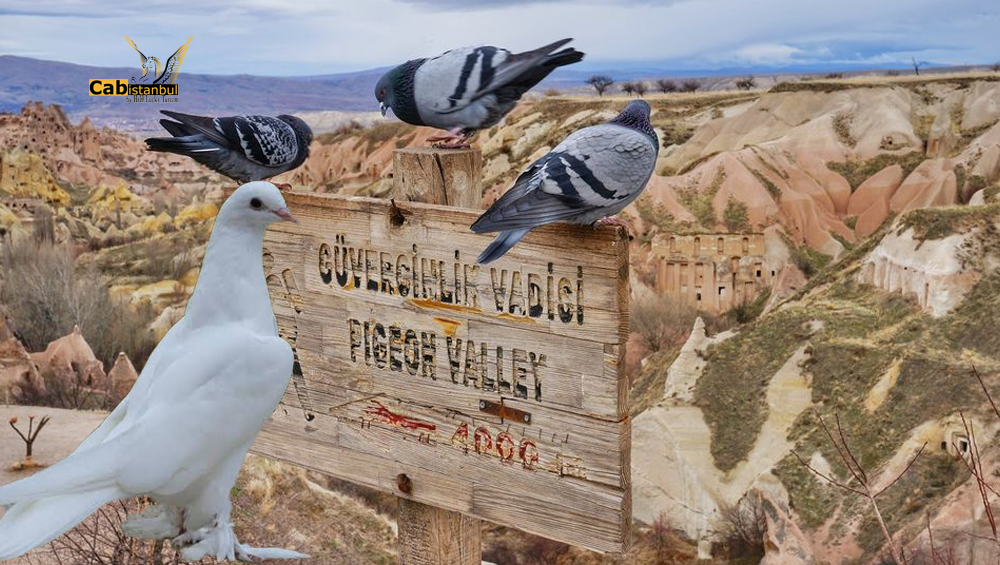 Among the suggested places to visit in ​​Cappadocia: Zelve Valley, Belisırma village, Yılanlı Church, Ozkonak , Derinkuyu and Ayvasil Church. However, Guvercinlik valley is one of the most famous places in Nevsehir Cappadocia, which is influenced by the history and nature of the tourists.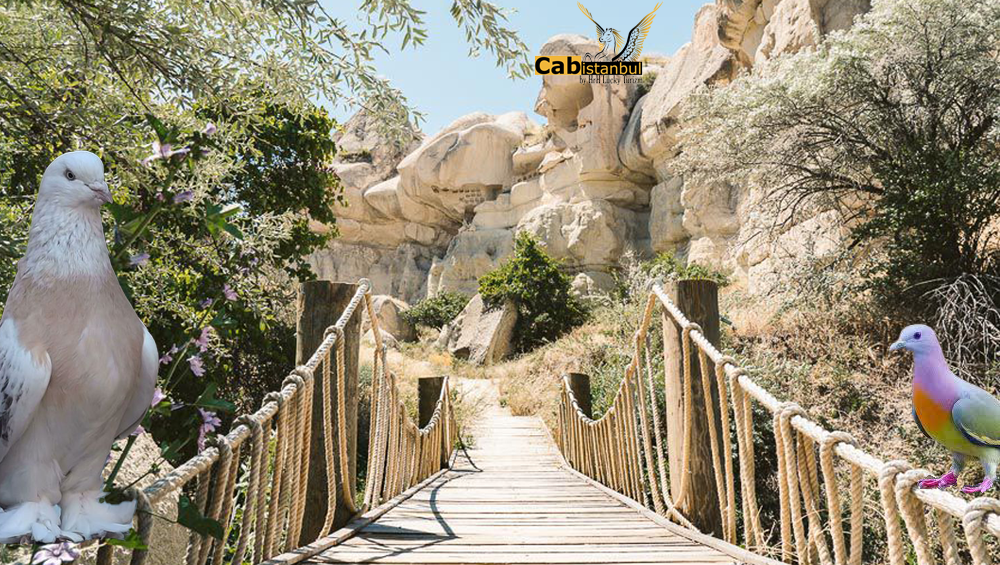 The Pigeon Valley is combined with the interesting history and the story ofPigeon Valley named after pigeon which is the name continues from the past to the present and the story of the pursuit who runaway to freely practice their religious rites and lived in this fictional area. Guvercinlik Valley is known as one of the most interesting places where the fairytale chimneys and other fascinating landscape.
Best way to travel from istanbul to Cappadocia for group or family is rent a car with driver ! in this case you can enjoyed of places betwen istanbul and Cappadocia. Professional english speaking driver will make easy your travel, you will feel confort of private journey! whenever you want you will stop, move or take a rest. Go to page of rent a car with driver for Cappadocia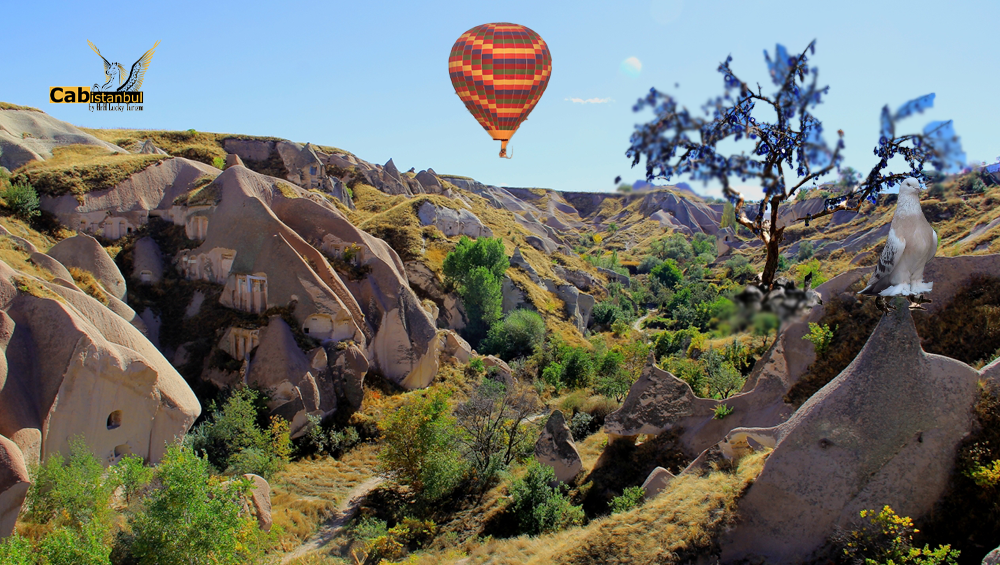 Affordable services like Airport transfer to any place in Turkey. Take advantage of other services such as Limousine services, Cappadocia trip, Istanbul Trip, İntercity transfers, Bursa Trip, Meet&Greet Service, Sapanca Tours, Car hire with driver, Bosphorus cruise tour, Yalova trip, Car Rental contact us now... 
E-mail: order@cabistanbul.com
Go to Home Page