2023-02-07
Three Beauties
Three Beauties Fairy Chimneys Cappadocia you can see on memorial cards, tourist gift cards and Annual Calendar of Turkey you can see pictures of Three Beauties Fairy Chimneyslocated in the Cappadocia area of ​​Urgup. In fact, the region has the most fascinating view. The area of ​​Cappadocia's stunning clouds is so bright the beauty of the landscape is really breathtaking. Three beauties fairy chimneys are also known as Peri bacalari for parents and a child.
Legend of Three Graces

It is possible to see large and small fairy chimneys all over Cappadocia. You can even come across those that are almost the same size as 2-3-storey apartments in Pashbakh. However, the Legend of Three Beauties that makes Three Beauties more famous than others ...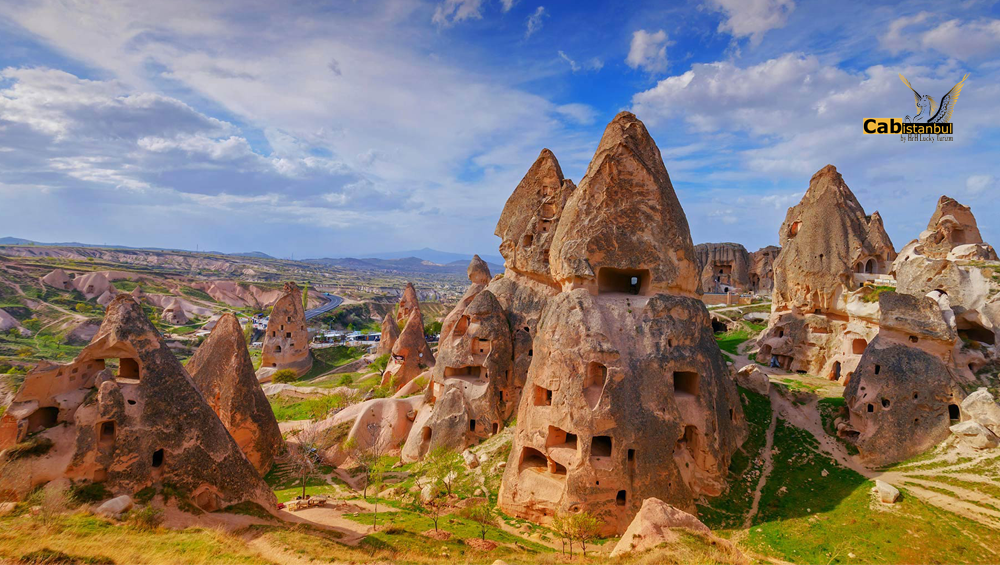 According to the story, the beautiful daughter of the fairy sultan fell in love with a shepherd in Cappadocia. Despite all the obstacles of the fairy sultan, her daughter ran away to the shepherd and they got married. Over time, they also had a child. When the fairy sultan received this news, he got more angry and sent his soldiers to find the shepherd and his daughter. When the fairy sultan's daughter saw the soldiers coming towards them from afar, she prayed to God that she would not separate her and her family from each other. The tale was either accepted and the three of them turned into these three beautiful fairy chimneys and remained together forever.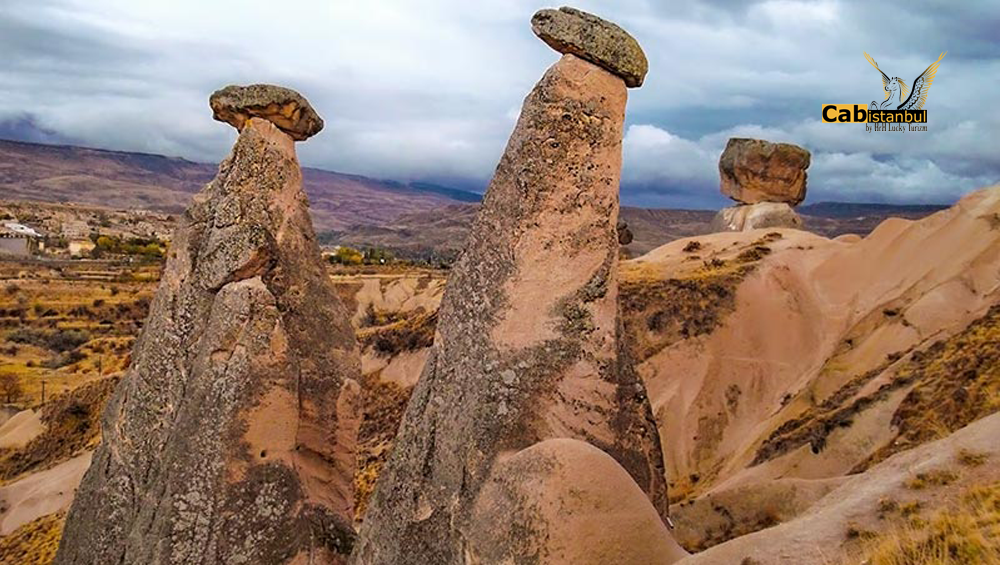 Why Three Beauties Fairy Chimneys are special?
Let's not say that Three beauty fairy chimneys have of factors that shaped differently from other chimneys in Cappadocia the fairy chimneys have hats formations on the top. The chimneys of Cappadocia were formed by the influence of wind and flood waters on volcanic terrain. The wind and flood water were eroded on the ground, while the upper part of the rock was not touched and the hard rock turned into fairy chimneys with funnel-shaped bodies. In addition to the beauty of the landscape of the three beautiful legend, the view surrounding them carries a unique aesthetic image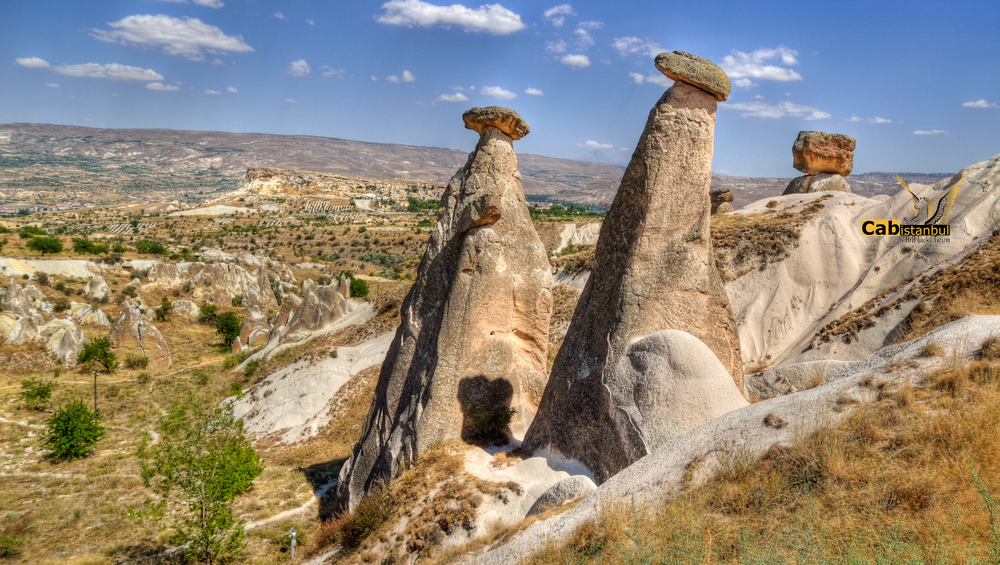 From the Red Rocks and the beautiful Mount Aris, which makes the hobby of landscape photography capture the most beautiful images, especially in twilight and when the sun sets. The region reflects indescribable months with the beauty of night lighting and stories about the region make the tourists belief in the myths that occurred in the past. The interior of the chimneys was closed so you could see the entrance from the top of the cruise. Tourists can also buy a souvenir from a small shop that sell a photo frame of crochet beads or onyx jewelry of the area.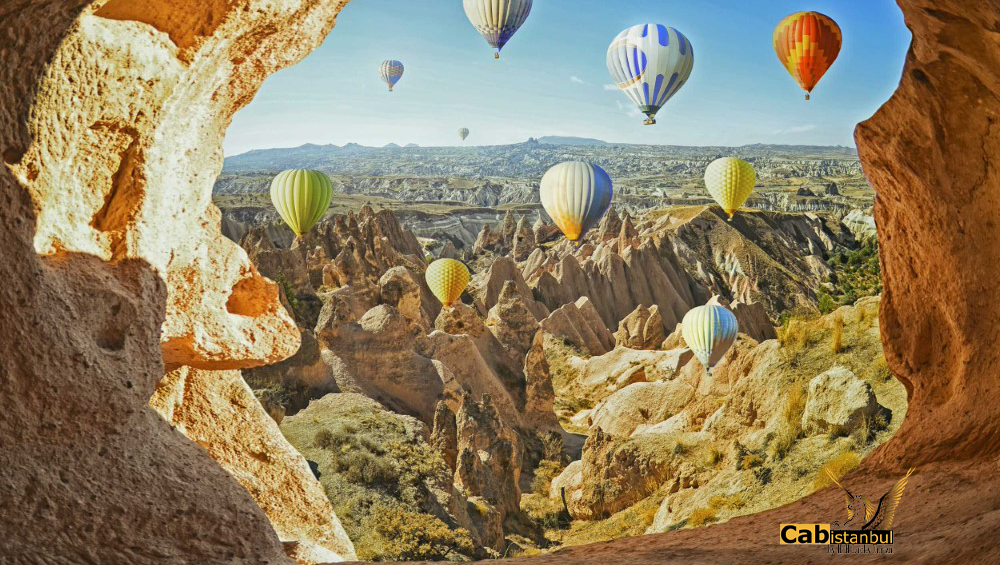 Affordable services likeAirport transferto any place in Turkey. Take advantage ofother services such as Limousine services,Cappadocia trip,Istanbul Trip, İntercity transfers,Bursa Trip,Meet&Greet Service,Sapanca Tours,Car hire with driver,Bosphorus cruise tour,Yalova trip,Car Rentalcontact us now...
E-mail: order@cabistanbul.com
Go to Home Page