2019-06-17 17:09:13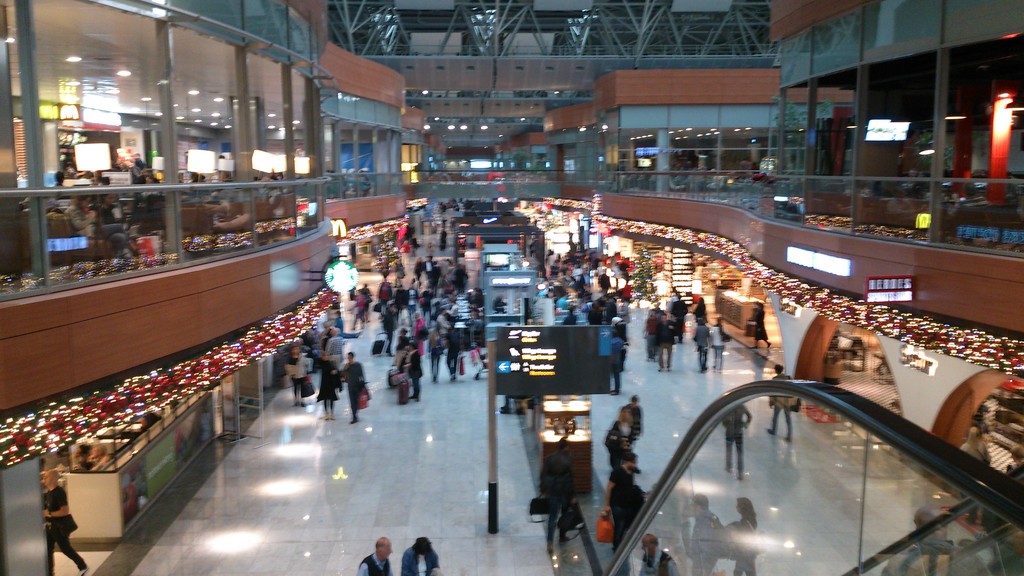 Istanbul's Sabiha Gokcen International Airport (SAW) is located in the Asian continent 30 km southeast of Uskudar, close to Kadikoy and Harem terminals.
Sabiha Gokcen Airport which locates in Kurtkoy offers all flights, including international flights made by major airlines. In fact, it became even more important after Atatürk Airport move to new istanbul airport and its became the first preferred airport. However, it is smaller and has less flight capability than the new Istanbul Airport. It is now considered as " the second airport" after the new Istanbul Airport.
The name of the airport comes from Sabiha Gökçen, the world's first female fighter pilot (1913-2001). She was the first female pilot to fly 22 different fighter and aerobatic aircraft in her long career as a pilot and a teacher. You can visit the Sabiha Gokcen Airport website for more information about this extraordinary pilot.
Sabiha Gokcen has been a pioneer of female pilots and has inspired many pilots.
Since the pioneering work of Sabiha Gökçen came from Atatürk's social reforms emphasizing equal rights and opportunities for women and from the importance of flight, so this inspiration belongs to Mustafa Kemal Atatürk. Air travel and the aircraft industry located in Turkey, with a wide margin, Is crowned with Ataturk's saying "Future is in the skies". The name Sabiha Gökçen, who has written her name in aviation history in gold letters, has become a name that suits the airport.
Sabiha Gokcen Airport Transportation

Transportation between Sabiha Gokcen Airport and the center of Istanbul is provided by our private transfer minibuses.
It takes about 70 minutes by road between Istanbul City Center and Sabiha Gokcen Airport under good conditions, sometimes it may take two hours or more. One way transfer fee is : 50 USD.
From Sabiha Gokcen Airport to Taksim Square
It takes 1 hour and 20 minutes from Sabiha Airport to Taksim Square in Beyoğlu on the European coast. The journey may take at least 60 minutes or more depending on traffic. One way transfer fee is : 50 USD.

Private Transfer Service

The airport transfer service provided by Cab İstanbul transfer company is an exceptional value: Although the charge is higher than the taxi but When you think of the provided services, such as the waiting time compared to taxies, comfort in vehicles of different sizes (minibus, bus, VIP van, limousine, class E, class S), experienced drivers, Arabic speaking drivers and English speaking drivers, Cab İstanbul's Sabiha Gokcen Airport Transfers, service is seen as more economical.
Beside our Istanbul (new) Airport Transfers service you can take a look at our services as Cab İstanbul
such Daily Istanbul Tours and other similar services such as daily Bursa trip, daily Sapanca tours,
airport transfer service, Bosphorus tour with dinner, car rental with driver,
car rental service in Istanbul To benefit from these sevices you can contact us immediately..
E-mail: order@cabistanbul.com