2018-03-14 7:10:16

Those who want to dress up both stylishly and inexpensively, or who want to go to the market and throw strees, the street bazaar that allow us to be a part of the whole and get into the crowd. With its crowds and colorful salesman, street bazaar have an important place into our life today.
Before we go to the holiday, our wedding is approaching, let get a gift for cousin, i should not forget neighbor , there is only one place that allows you to do all this, the street bazaars in istanbul. You can get 5 pieces for the price of 1, hundreds of products where you can find good brands at affordable prices, not to mention the pleasure you will get. Especially for those who do not know Istanbul: we have compiled the best neighborhood markets for you
Monday Street Bazaar Bahcelievler
The only bazaar street markets for shopping in all seasons. Cheap shorts, cheap T-shirts, cheap swimsuits, cheap slippers and so on. People who want to buy products such as the high society market and sell a wide range of clothing from Monday to the garden market. It is located on the street next to the Turkish Foundation (Türk Böbrek Vakfı) in Pazarturk.
Tuesday Street Bazaar Kadıkoy
The raft in Kadikoy is known for its variety of products in the region, where it is one of the largest markets on the Asia'n side.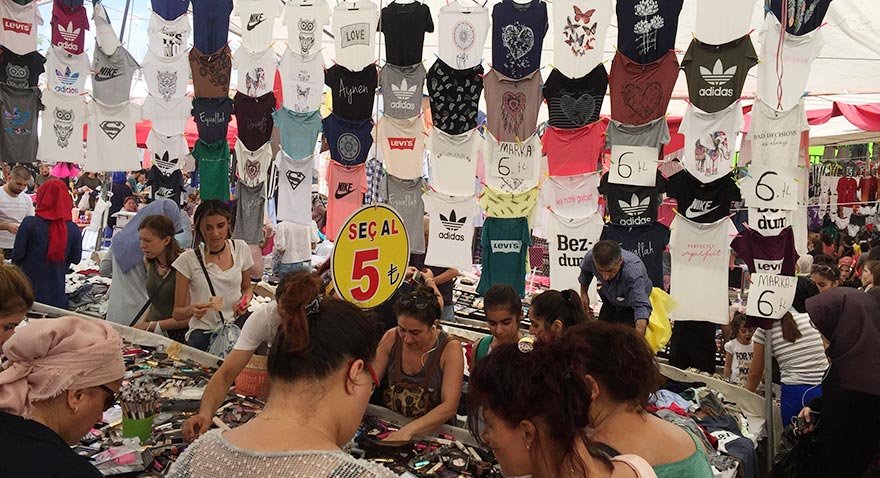 It is one of the biggest markets of Istanbul, which was established in Kadıkoy, behind the Sogutlucesme Metrobus Station.
Wednesday Street Bazar Fatih
You can find and buy many different brands in the Wednesday Street Bazar, which is quite regular and busy. You can also find clothes, souvenirs as well as lots of silver jewelry etc. items.
It is the largest and oldest known bazaar of Istanbul, the bazaar is established behind the Fatih Mosque just on wednesday. There are many products in the market with wide arms, clothing. Glassware, souvenir and night dress.
Yesilkoy Wednesday Bazaar
It has a very good place in the social society markets and the market sells mostly textile products. Firstly, since it is in a covered area, you can easily walk around in summer and winter. Your Sunday pleasure is not divided by rain, wind or sun. Second, the variety of products is simply tremendous. What you see on the covers of fashion magazines, world famous singers and actors, in the wardrobe of fashion icons is in this bazaar.
If you want to reach the latest trends and prices below the floors of the stores, I would definitely stop by here. In addition, cheap clothes, cheap shoes and cheap bags, which we dream to buy, but the budget will be quite difficult to find one-to-one original products (but there are also sellers of imitation products, so be careful).
Thursday Bazaar Erenkoy
Market established on the minibus road between Erenkoy and Suadiye. It is known as the most famous high society market in Istanbul. Most of customers from other districts come to the market to find what they want at an affordable price. popularity of the product range is taking.
Colorful ornaments, textiles and decoration products, of course clothing and much more. Other features of the market where you buy from expensive stores at a much more affordable price.
Thursday Etiler Ulus bazaar
Etiler Ulus bazaar serves every Thursday. There are more than 950 looms in the market. Etiler Ulus Bazaar maintains its reputation and popularity even though we have mentioned displacement problems. The market is still very active, although some say it still hasn't found its old air. The resting places in the market and the test cabins have not been forgotten. From all these angles, the market, where almost all the stalls use credit cards, is a great option for shopping clothes.
Bench owners in the market, the pioneer of fashion is almost! You can see all the trends of the season while visiting. Of course, when you see the shopping begins naturally. Let's mention that the artisans in the market are friendly. They serve a reputation worthy of this place. Therefore, you can look at the products and ask questions while shopping. There are many options for clothing in the market. You can find looms in all areas from clothing to jewelry, glasses and furnishing articles. You can see the surplus products of many famous brands in the bazaar. These products, which are never defective, are waiting for their buyers at half the market prices. Of course, to find cheap and high quality products, you have to take a look at the street bazaar in istanbul!
Where is Etiler Ulus Pazarı ?
Çayır Sokağı | Etiler, Istanbul, Türkiye
Fındıkzade Bazaar Friday
Colorful ornaments, textiles and decoration products, of course clothing and much more. Other features of the market where you buy from expensive stores at a much more affordable price. In the specially designed market area, you can find many products in different price ranges. If you prefer, you can even shop with your credit card at some stalls.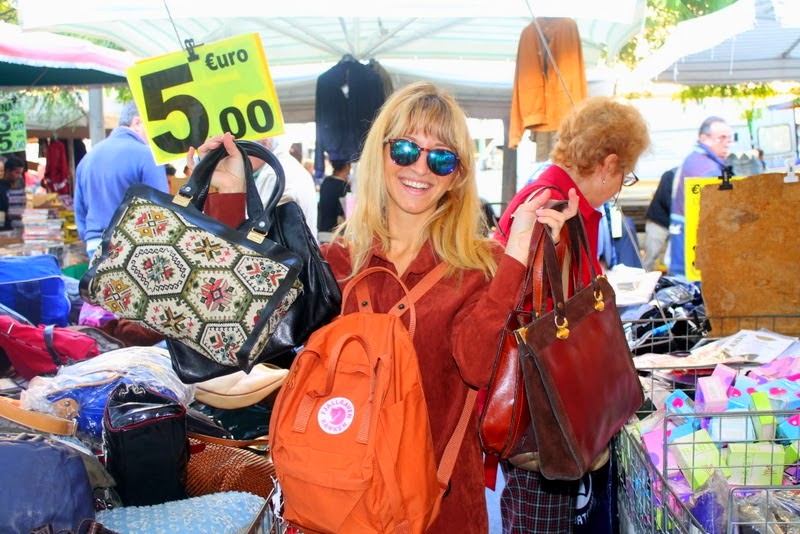 Fındıkzade Bazaar, which has a vision as wide as you can find hijab clothes on clothing in general, offers many different products such as home textiles, women's and men's clothing, shoes and bags as well as food products in some parts. Fruit and vegetables are also available in different price ranges according to the market. The most important factor in the Fındıkzade Bazaar being referred to as a high society market is that it is a market focused mostly on clothing and you can buy half of the store prices even though there are many different products such as t-shirts, sweaters, pants, shirts and tracksuits on the labels of the stores.
Saturday Market Bakirkoy
Bakırkoy street bazaar is one of the most famous street bazaar in istanbul. It is even possible to say that his fame has spread to other provinces. Many people who visit Istanbul want to see this market and want to return to their hometown with gifts. We went to learn the secret of the market, whose reputation has spread so much.
However, the Saturdays established is quite crowded and there is no difference from Eminonu Square. What ever you search you can find; It is one of the reasons why the market is very crowded . It may be difficult to walk around the bazaar in winter. Market is not installed because it is in an enclosed area. Marketers are protected from rainwater with tarpaulins. When you go in a rainy time, you should observe the water that can be poured from the tarpaulins as well as the stalls.