2021-02-26
We recommend that you take your coronavirus (Covid19) measure and go to the Street market. (It is important to use masks and gloves, to comply with the social distance rule) Let us state that open area street markets are safer than covered areas such as supermarkets and shopping malls, provided that the rules are observed.
Those who want to dress up both stylishly and inexpensively, or who want to go to the street market and throw streets, the street bazaar that allows us to be a part of the whole and get into the crowd. With its crowds and colorful salesman, the street bazaar has an important place in our lives today.
Before we go on holiday, our wedding is approaching, let get a gift for my cousin, I should not forget my neighbor, there is only one place that allows you to do all this, the street bazaars in Istanbul. You can get five pieces for the price of one, hundred products where you can find good brands at affordable prices, not to mention the pleasure you will get. Especially for those who do not know Istanbul: we have compiled the best street markets for you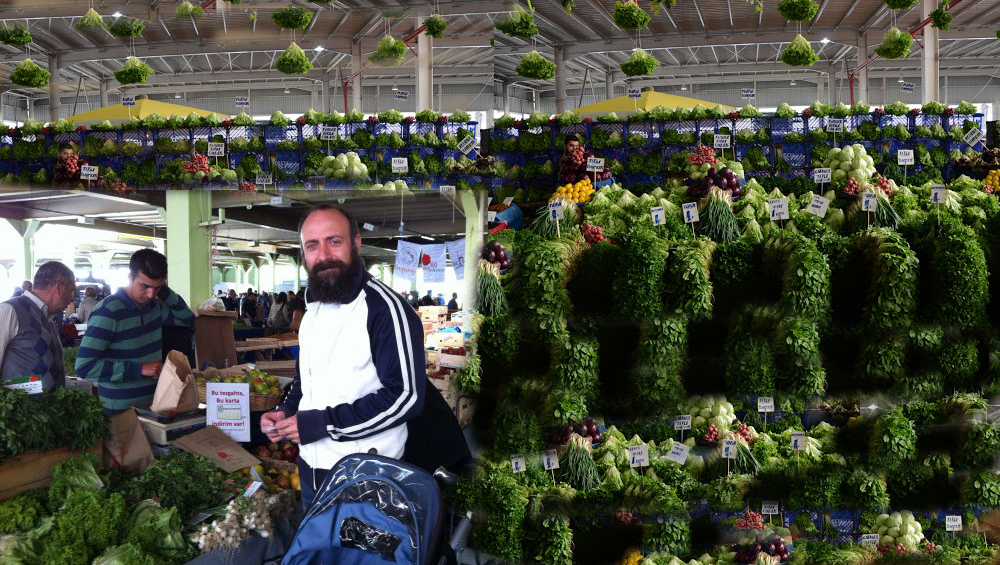 Monday Street Bazaar Bahcelievler
The only bazaar for shopping in all seasons. Cheap shorts, cheap T-shirts, cheap swimsuits, cheap slippers and so on. People who want to buy products such as the high society bazaar and sell a wide range of clothing from Monday to the garden market. It is located on the street next to the Turkish Foundation (Türk Böbrek Vakfı) in Pazarturk.
Firuzkoy Monday market, Avcılar
Firuzkoy street market is a covered market in Avcılar are great demand this bazaar. Having a closed area causes it to be busy in winter.
Address. Firuzkoy Mah., Karay Sok., No: 10, Avcilar, Istanbul
Unkapanı Monday Street Bazzar, Fatih
Alternative to the already famous Wednesday street bazaar in Fatih. It is a street bazaar mostly preferred by those who living or working in the close by Fatih region. In addition, to buy fresh fruit and vegetables, it has undertaken an enormous task for daily shopping.
Address: unkapani district market, Fatih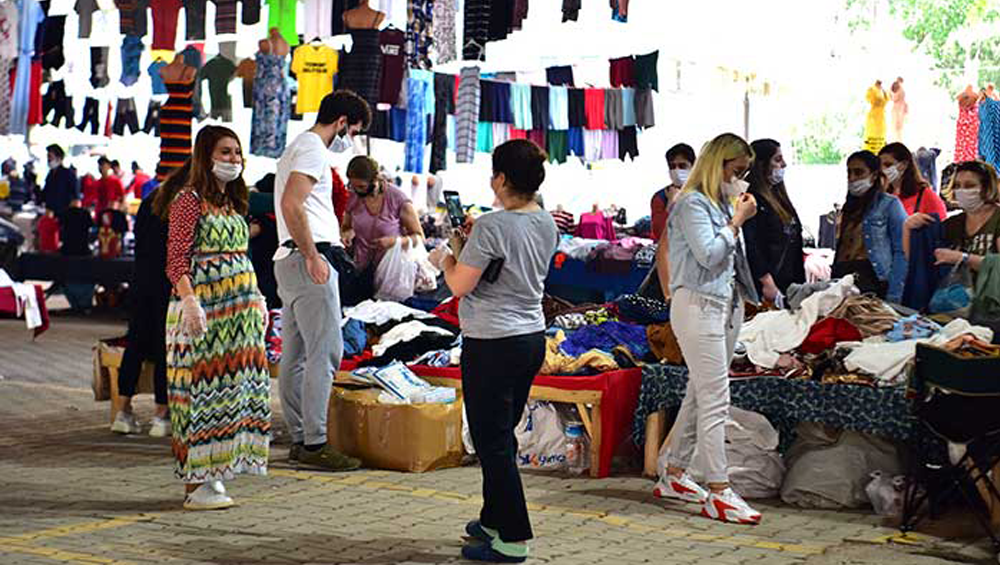 Ferikoy Monday Street Bazaar, Sisli
Ferikoy street bazaar is a Monday bazaar that can meet what you may need in the kitchen on the first day of the week, which is comfortable, mostly good for people who live are, exactly neighborhood market.
Address: Ferikoy neighborhood, Lala Sahin street-SİSLİ
Goztepe Monday Market, Kadikoy
Goztepe street bazaar is a bazaar-like ''one lira for whatever you buy'' rather than the neighborhood street bazaar where you can find what you are looking for. It is a cheap and bazaar that you can find whatever you are looking for. The busiest bazaar on the Anatolian side on Monday.
Address: Goztepe, Feneryolu District Market, Ozguluk Park, Kadıkoy / Istanbul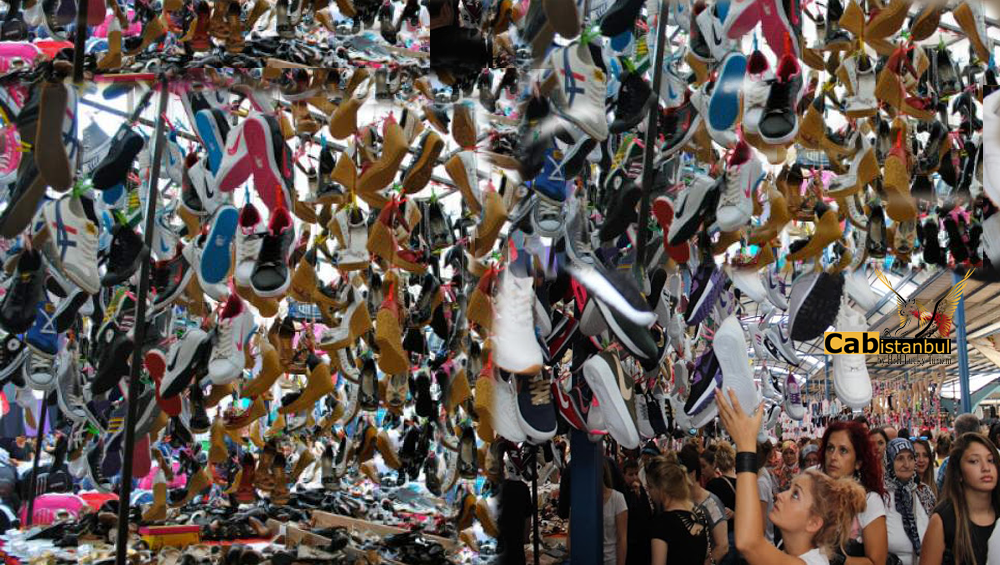 Maltepe Monday Market, Pendik
Another street bazaar on the Anatolian side is the Maltepe bazaar, which is set up on Mondays ... Like other neighborhood markets where you can find many things including fruits, vegetables, and clothing.
Address: Basibuyuk, 34854, Goksel Sk. 9-11, 34854 Maltepe / Istanbul
Cengelkoy Monday Market, Uskudar
Uskudar district street bazaar is a historical market that was famous as a bargain market in the past. A market where you will find some more; As the name implies, the bazaar is cheap of ever.
Address: Cengelkoy District, Albay Husamettin Street
Tuesday Street (Bazaar) Markets Istanbul
Tuesday Street Bazaar Kadıkoy
The raft in Kadikoy is known for its variety of products in the region, where it is one of the largest street bazaars on the Asian side.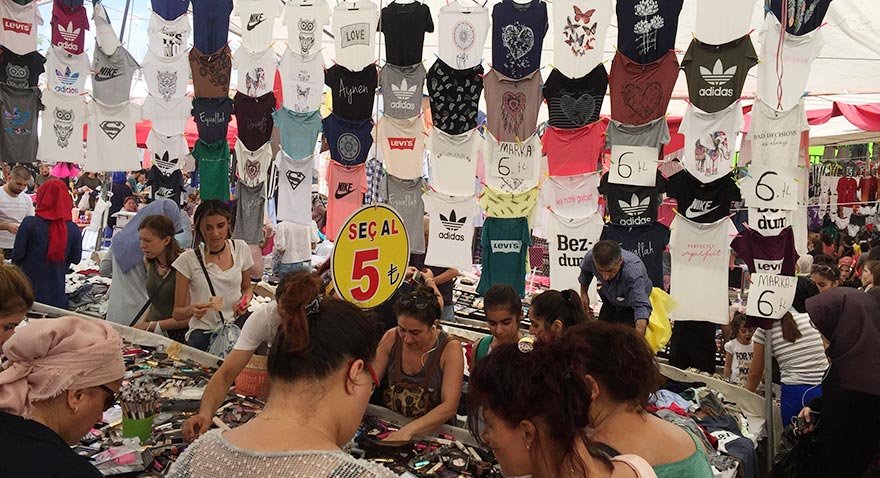 It is one of the biggest markets of Istanbul, which was established in Kadıkoy, behind the Sogutlucesme Metrobus Station.
Tasoluk street bazaar, Arnavutkoy
Although the Tuesday bazaar closest to Istanbul Airport is not a well-known street market, the presence of vegetables produced in the region allows those close to the market to visit. Those who live near Arnavutkoy should definitely visit Tasoluk street bazaar on Tuesdays.
Address: Tasoluk Mah. Rumeli Cad. Arnavutkoy-Istanbul
Anadolu Hisarı Street Bazaar, Beykoz
Anadolu Hisarı Bazaar is an affordable street bazaar for kitchen shopping, where daily needs can be met, appealing to the neighborhood established on Tuesday.
Address: Pazar Sok. No: 37 Anadolu Hisarı Mah. Beykoz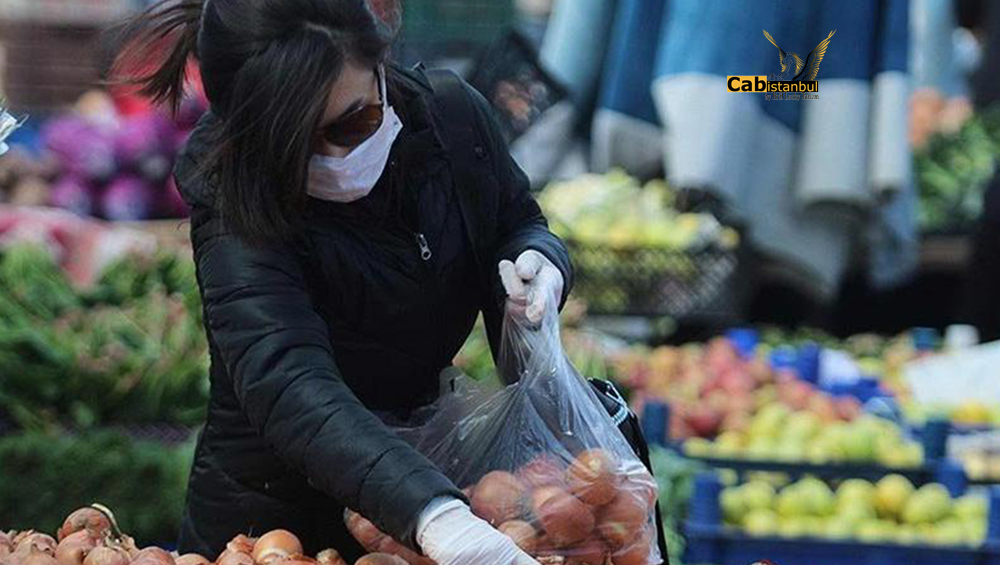 Sirinevler Tuesday Street Bazaar, Bahcelievler
Sirinevler street bazaar is very busy, although it has been getting smaller recently. The fact that the Tuesday bazaar is close to the E-5 highway Yenibosna and Sirinevler districts, the fact those who open daily street markets seeing the potential of the customers and bring products accordingly, ensures that it always remains busy. An inexpensive market with a wide range of options.
Address: Hurriyet district Salı Pazarı- Bahcelievler
Wednesday street markets in Istanbul
Wednesday Street Bazar Fatih
You can find and buy many different brands in Wednesday street Bazar, which is quite regular and busy. You can also find clothes, souvenirs as well as lots of silver jewelry, etc. items.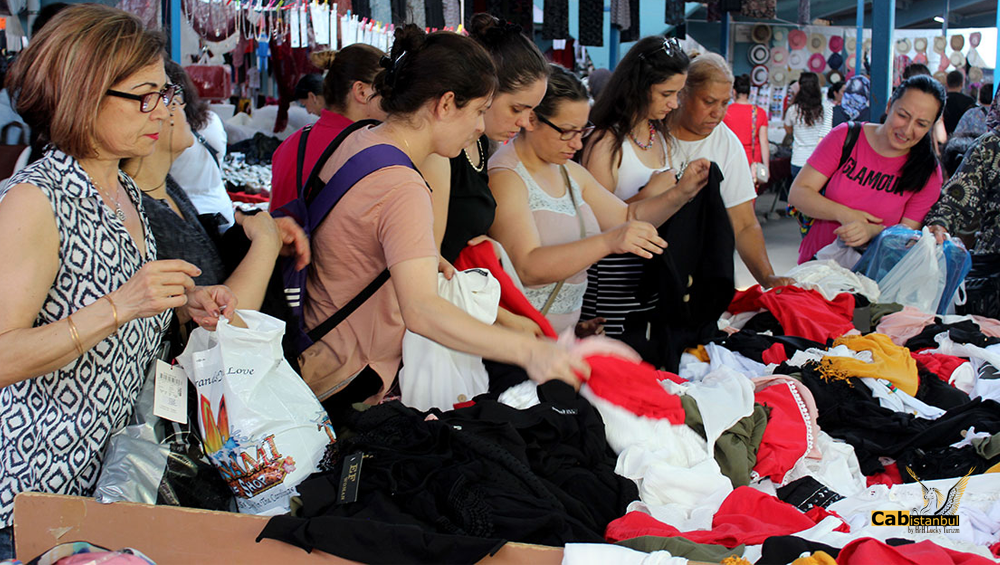 It is the largest and oldest known bazaar of Istanbul, the bazaar is established behind the Fatih Mosque just on Wednesday.
Fatih Carsamba bazaar is a bazaar where you can find cheap clothes, cosmetics, souvenirs, home products, leather products whatever comes to your mind. It is a market preferred by the Syrian Arabs who have settled in our country in recent years, and also by Turkey Arab guests and citizens from other countries who have chosen to live in our country.
We already wrote that there are many products in the market with wide sleeves, from clothing, glassware, souvenirs to evening dresses.
Address: Fatih Mosque Boyacı Kapi-Istanbul
Yesilkoy Wednesday Bazaar
It has a very good place in the society street bazaar and the bazaar sells mostly textile products. Firstly, since it is in a covered area, you can easily walk around in summer and winter. Your Sunday pleasure is not divided by rain, wind, or sun. Second, the variety of products is simply tremendous. What you see on the covers of fashion magazines, world-famous singers and actors, in the wardrobe of fashion icons are in this bazaar.
If you want to reach the latest trends and prices below the floors of the stores, I would definitely stop by here. In addition, cheap clothes, cheap shoes, and cheap bags, which we dream to buy, but the budget will be quite difficult to find one-to-one original products (but there are also sellers of imitation products, so be careful).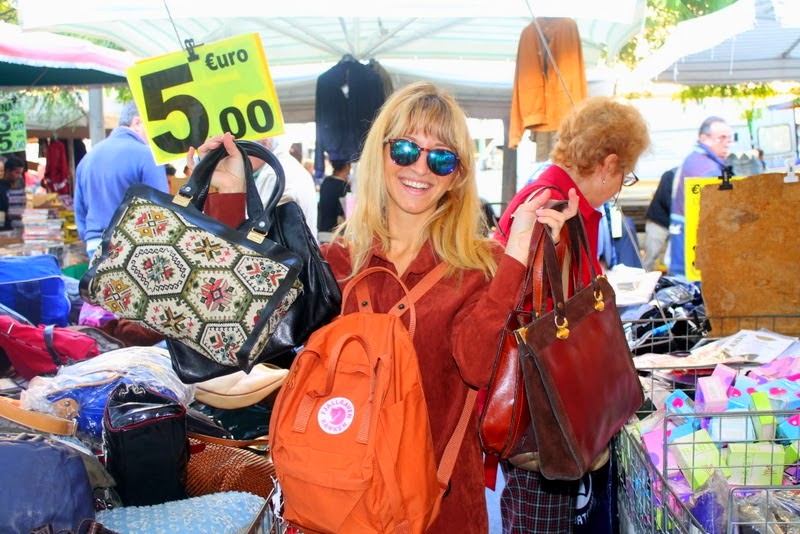 Uskudar Selimiye market

Uskudar Selimiye street bazaar is a market where you can stop by for your daily household needs such as fresh vegetables and fruits, clothing, cereals, and cheese varieties.
Address: Selimiye District, Selimiye Mosque Street
Sultangazi Wednesday Market
Sultangazi Wednesday street bazaar is a very busy market that appeals to its district, a market where you can find what you are looking for at an affordable price, even if most of the crowd is for daily kitchen needs. Do you know, "cheaper than cheap" that is valid for this market?
Address: 50. Yıl, 2133. Sk. No: 85, 34265 Sultangazi / İstanbul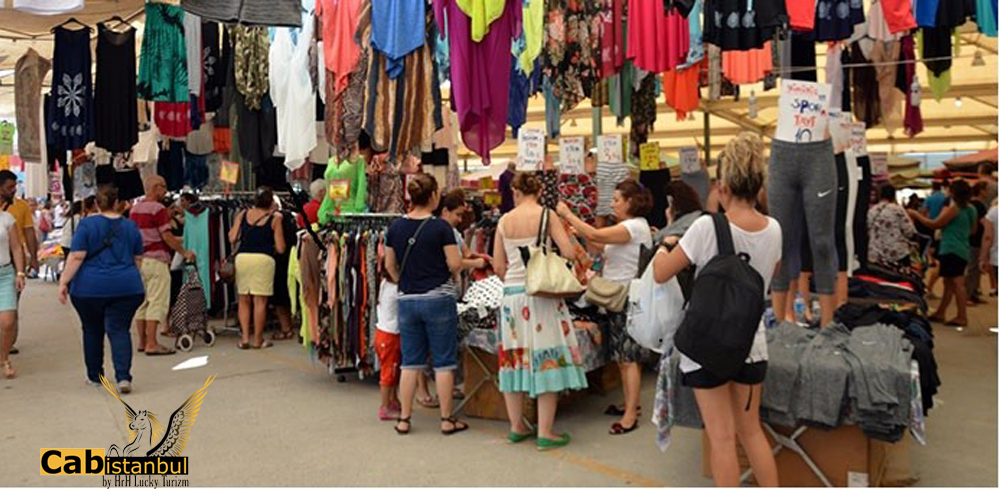 Thursday Street Bazaar in Istanbul
Thursday Bazaar Erenkoy
Very Cheap bazaar setting up every Thursday on the minibus road between Erenkoy and Suadiye. It is known as the most famous society street bazaar in Istanbul. Most customers from other districts come to the bazaar to find what they want at an affordable price. the popularity of the product range is taking.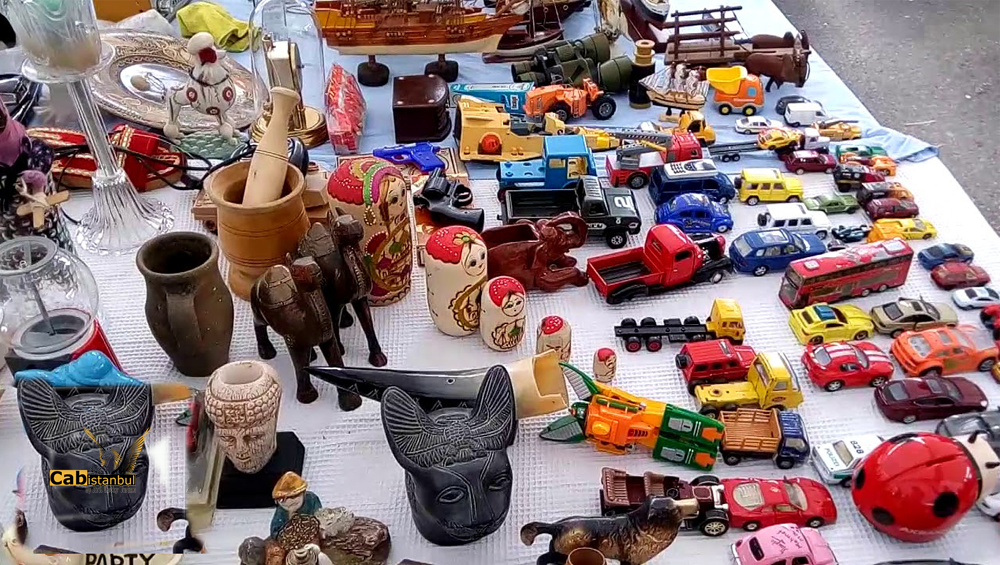 Colorful ornaments, textiles and decoration products, of course, clothing, and much more. Other features of the bazaar where you buy from expensive stores at a much more affordable price.
Address: Erenkoy, Ethem Efendi street No: 84 Kadıkoy / İstanbul
Thursday Etiler Ulus bazaar
Etiler Ulus bazaar serves every Thursday. There are more than 950 looms in the bazaar. Etiler Ulus Bazaar maintains its reputation and popularity even though we have mentioned displacement problems. The bazaar is still very active at Ortakoy, although some say it still hasn't found its old air. The resting places in the bazaar and the fitting cabins have not been forgotten. From all these angles, the market, where almost all the stalls use credit cards, is a great option for shopping for clothes.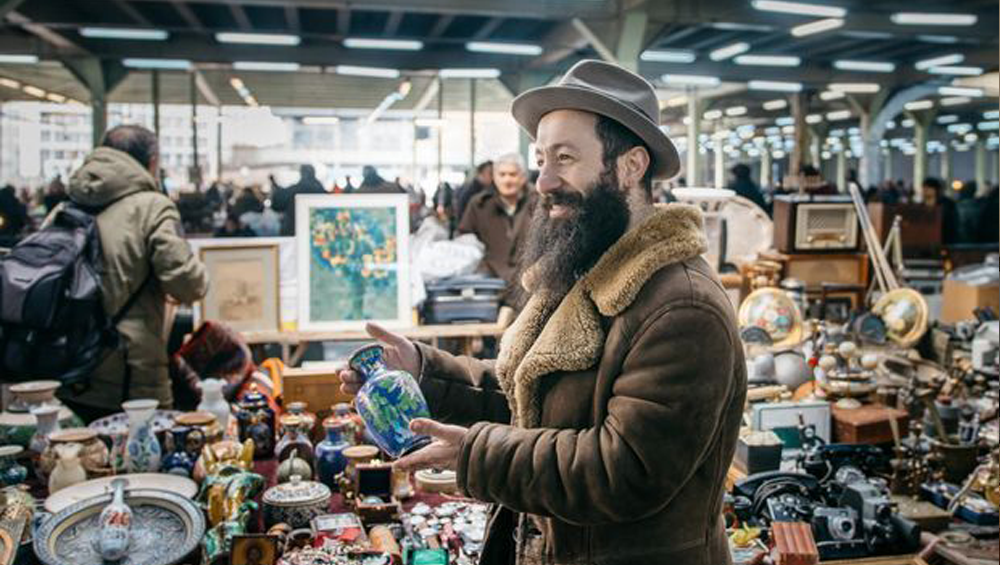 Bench owners in the street bazaar, the pioneer of fashion is almost! You can see all the trends of the season while visiting. Of course, when you see the shopping begins naturally. Let's mention that the artisans in the street market are friendly. They serve a reputation worthy of this place. Therefore, you can look at the products and ask questions while shopping. There are many options for clothing in the street bazaar. You can find looms in all areas from clothing to jewelry, glasses, and furnishing articles. You can see the surplus products of many famous brands in the bazaar. These products, which are never defective, are waiting for their buyers at half the market prices. Of course, to find cheap and high-quality products, you have to take a look at the street bazaar in Istanbul!
Ortakoy Street Bazar
Another bazaar known as Ulus society bazaar, now known as "Ortakoy bazaar". There is a wide choice of home textiles and women's clothing in this bazaar, from online shopping.
Address: Levazım, Korukent Sitesi No: 44, 34340 Besiktas / İstanbul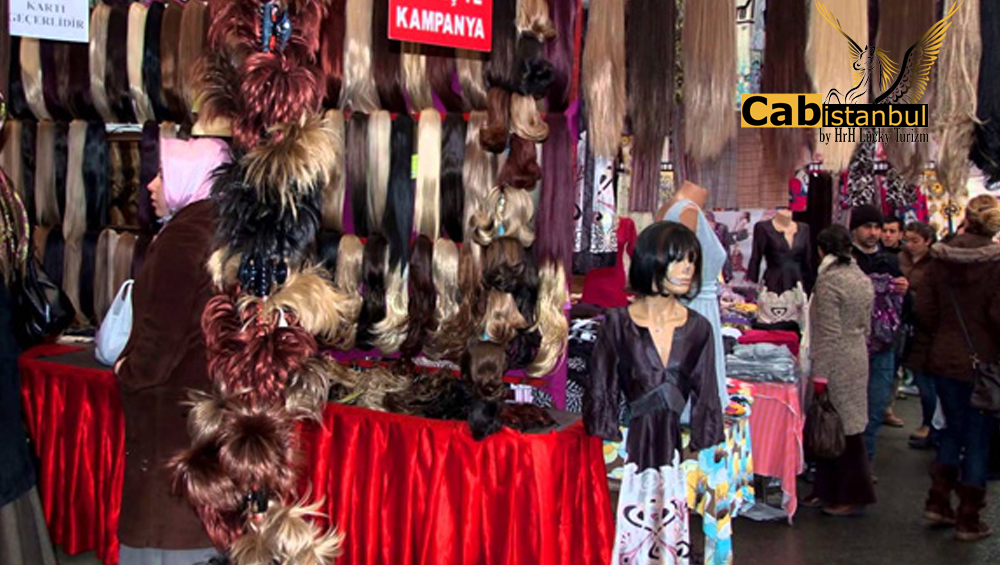 Where is Etiler Ulus Pazarı ?
Address: Cayır Sokağı | Etiler, Istanbul, Türkiye
Karakoy Thursday Street Bazaar
Karakoy Persembe bazaar, I would like to write a different market than what is known to you. The place where you can find all kinds of hardware such as faucet gasket, shipowner, tool bag, electrical tools, work equipment, compressor, the generator is Karakoy Thursday Market with the most affordable price option.
The most important feature of this bazaar is that it can easily find spare parts or sub-industries at affordable prices. You can easily buy an electrical and electronic device you see in advertisements for 30% cheaper.
Address: Persembe Pazari Cd. Azapkapi, 34421 Beyoglu / Istanbul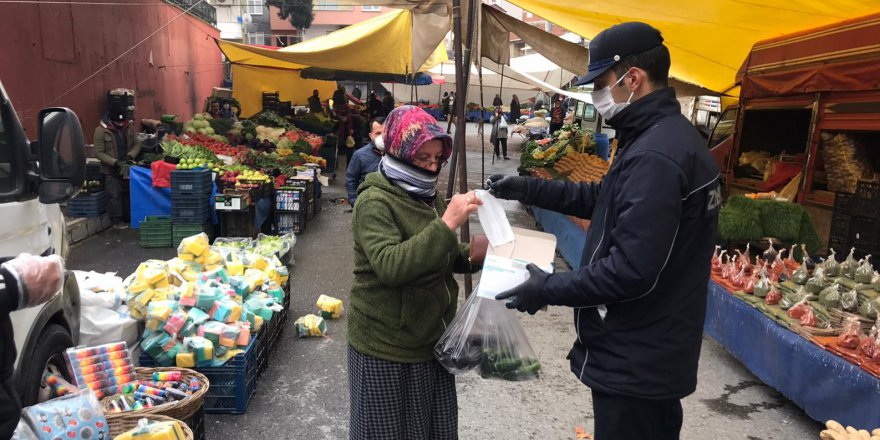 Friday Streer Bazaars in Istanbul
Fındıkzade Bazaar Friday
Colorful ornaments, textiles and decoration products, of course, clothing, and much more. Other features of the market where you buy from expensive stores at a much more affordable price. In the specially designed market area, you can find many products in different price ranges. If you prefer, you can even shop with your credit card at some stalls.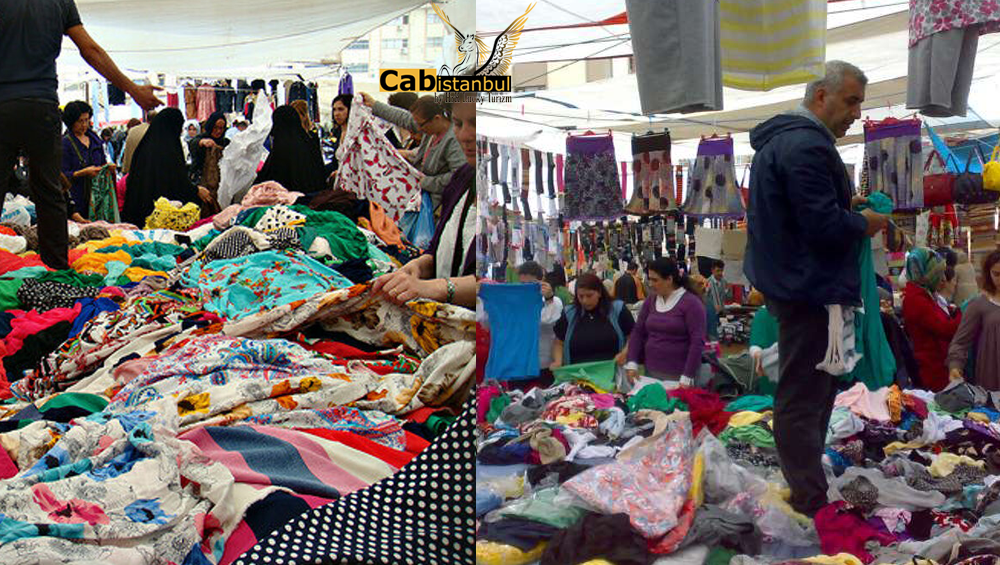 Fındıkzade Bazaar, which has a vision as wide as you can find hijab clothes on clothing in general, offers many different products such as home textiles, women's and men's clothing, shoes, and bags as well as food products in some parts. Fruit and vegetables are also available in different price ranges according to the market. The most important factor in the Fındıkzade bazaar being referred to as a high society bazaar is that it is a market-focused mostly on clothing and you can buy half of the store prices even though there are many different products such as t-shirts, sweaters, pants, shirts, and tracksuits on the labels of the stores.
Kozyatagı Friday Street Bazaar
Kozyatagı Friday bazaar is within walking distance from the Kozyatagı metro stop. The street bazaar area is one of the market areas that are assertive in terms of both vegetables and fruits, clothing, and jewelry.
Address: Kozyatagı, Kaya Sultan Street No: 70, 34742 Kadıkoy / İstanbul
Friday Street Bazaar Uskudar
Friday bazaar Uskudar is an indispensable bazaar for the people of the middle class in Uskudar. The food (vegetables, fruits, cheese, olives) division is small, the clothing division has recently started to grow. It is a wonderful bazaar where Bershka clothes are seen and bought for 10 Turkish Liras .. Let's not forget the aunt who sells Oysho clothes.
Address: Ahmediye Mahallesi, Sunrise Cd., 34672 Uskudar / Istanbul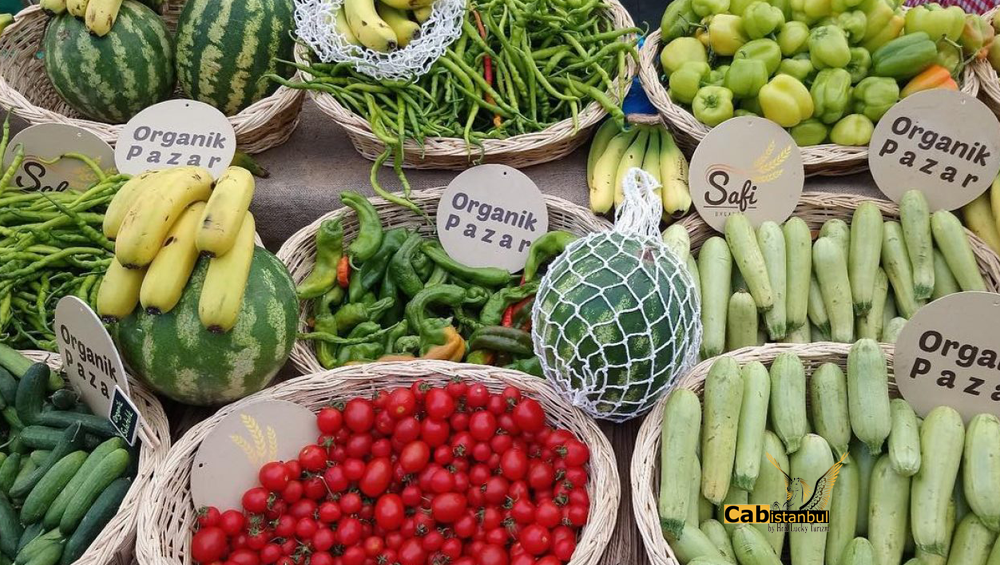 Friday Street Bazaar -Avcılar
Friday bazaar Avcılar, it is because I updated this article about the street markets in the days of covid19 (coronavirus) when the economy balances changed again, that in these days when the hunger limit reaches twice the minimum wage, places that provide cheap shopping such as the Avcılar street bazaar are a kind of savior. It's a kitchen-friendly market.
Address: Mustafa Kemal Paşa Mah. Mimarsinan Cad. AVCILAR
Kasimpasa Friday Street Bazaar
Although Kasımpasa Friday Bazaar is a market that will be needed every day due to its proximity to Beyoglu (Taksim), it has remained a bazaar due to its narrow and uphill location, and the fact that shopping is more concentrated on the Istiklal Street, but it's a market with high potential, from time to time it has great products at cheap prices. you can find.
Address: Kucuk Piyale Mah. Yeni Yol Ara Sok. No: 4, Beyoglu/Istanbul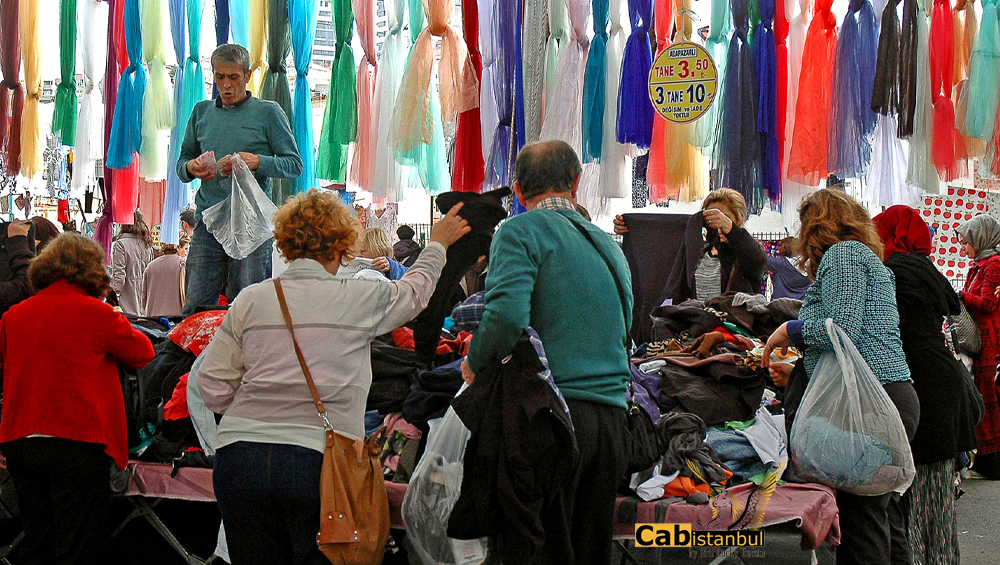 Saturday Street Bazaar in Istanbul
Saturday Street Bazaar Bakirkoy
Bakırkoy street bazaar is one of the most famous street bazaars in Istanbul. It is even possible to say that his fame has spread to other provinces. Many people who visit Istanbul want to see this market and want to return to their hometown with gifts. We went to learn the secret of the market, whose reputation has spread so much.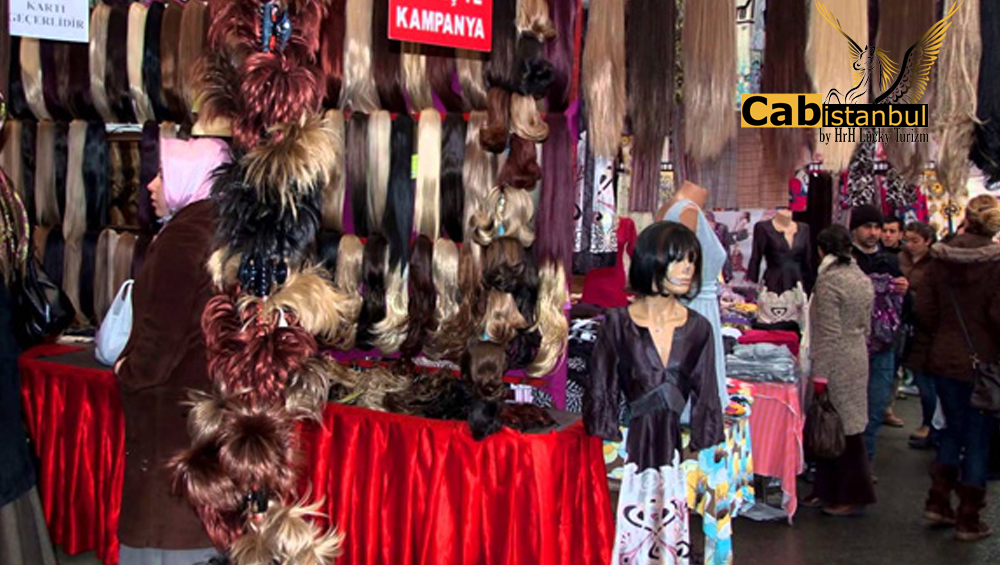 However, the Saturday setting up is quite crowded and there is no difference from Eminonu Square. Whatever you search you can find; It is one of the reasons why the bazaar is very crowded. It may be difficult to walk around the bazaar in winter. The market is not installed because it is in an enclosed area. Marketers are protected from rainwater with tarpaulins. When you go in a rainy time, you should observe the water that can be poured from the tarpaulins as well as the stalls.
Besiktas Saturday Street Bazaar
Besiktas Saturday street bazaar, attracts visitors from all over Istanbul, as Besiktas is frequented by shopping and entertainment. In such an advantageous, finding clothing and food and beverages at reasonable prices keeps it busy. The closed bazaar place consists of separate floors. Fruit and vegetables are sold on the lower floor of the market and household and clothing items are sold on the upper floors.
Address: Turkali, Nuzhetiye Cd. No: 66, 34357 Besiktas / Istanbul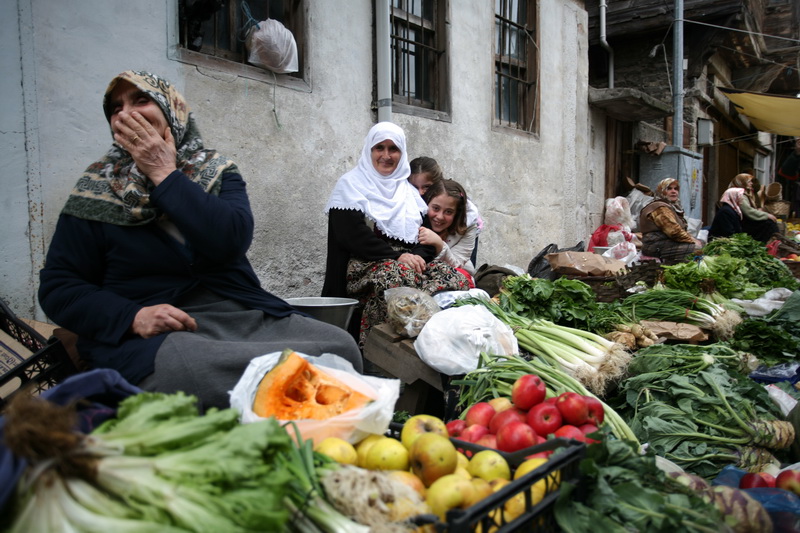 Bagcılar Saturday Street Bazaar
Bagcılar Saturday bazaar is a fresh fruit and vegetable district market setting up in Bagcılar district of Istanbul, where you can find many things from school supplies to clothing, accessories, souvenirs at a more affordable price than the markets.
Address: Evren neighborhood Istiklal street-BAGCILAR
Ferikoy Saturday Organic Bazaar
Ferikoy Saturday bazaar is a marketplace where you can find Organic Fruits, Organic Vegetables, Organic breakfast, Organic egg, Organic bread, Organic milk, Organic cheese, Organic yogurt and provides great advantages to those concerned. Organic-fed shoppers, this market is for you
Address: Bomonti covered market area-Sisli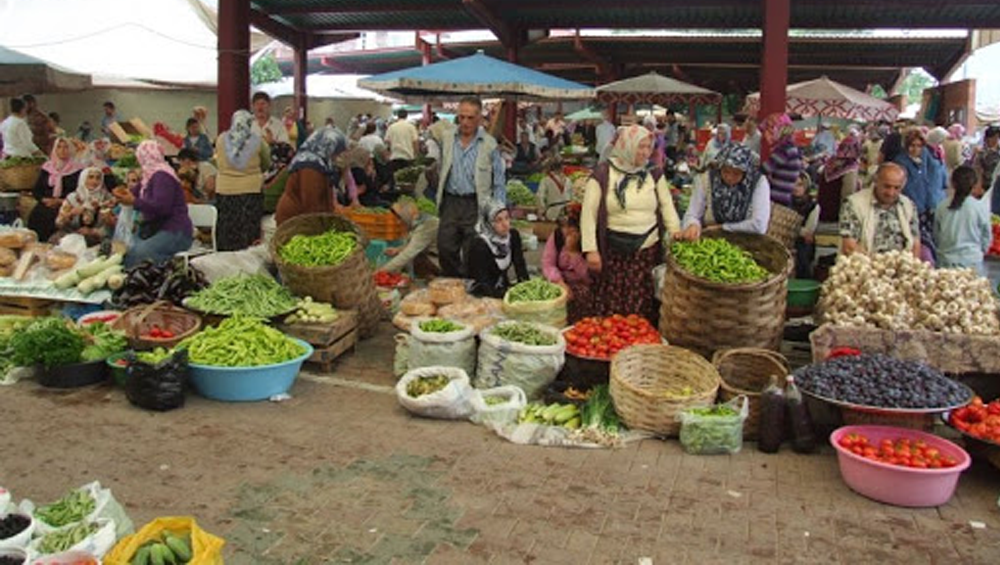 Sunday Street Bazaar in Istanbul
Historical İnebolu Sunday Bazaar
Historical İnebolu Sunday bazaar, Let us state that the products are not bought from the fruit and vegetable form. Let's not come across with society street bazaar, the total number of market people opening stalls does not exceed thirty. It is collected every Saturday from İnebolu-Kastamonu and sold fresh on Sunday. Don't say who wakes up and goes shopping at 06:00 on Sunday morning, every morning when the first stalls are opened, you will see the employees and owners of great restaurants and cafes.
Village eggs, cheese, handmade jam, village bread, corn, village chicken (walking chicken), most importantly, you can feel the village smell in Kasımpasa. (the truth always smells like a village)
Products such as chestnuts, mushrooms, butter, and yogurt are consumed early.
Address: Kucuk Piyale, İSTANBUL, Donanma Cd., 34440 Beyoglu / İstanbul

İnn addition if you transportation a sightseeing service; Check Cab İstanbul airport transfer, it will be first-class regardless of any conditions. Expert driver service will follow your instructions. Call us on WhatsApp if you want to spend a good time in Istanbul. Would you like to spend your holiday in a unique place are a fan of beautiful places and stunning views inside Turkey? Cab Istanbul offersyou a range of services like a Car With Driver, Private Yacht Tour, Bursa Tours, Cappadoccia Tours, Sapanca Tours, and Bosphorus Cruise Tour. Just relax and visit us. Advantages of Cabistanbulservices such as limousine, Meet&Greet Service, Istanbul Tours, and Car Rentals contact us now...