2018-01-04 11:38:08
Swissotel The Bosphorus Istanbul, having Safe Hotels Executive Level Certificate for 2016 -
2017, is a five-star luxury hotel right in the centre of Istanbul on the European banks of the
Bosphorus. Nestled within 65 acres of historical gardens with world-class shopping and vibrant
nightlife nearby, it offers 566 guest rooms and suites, featuring state-of-the-art technology and
exclusive amenities.
 Various meeting space with the capacity of 1000  people, including purpose rooms and a grand
saloon , a team of event planners is on hand to help you hold the perfect wedding at Swissotel
The Bosphorus, Istanbul
Swissotel The Bosphorus  to airport transfer service, airport to Swissotel transfer service and
Rent a car with driver  service
Cab İstanbul online car rental with driver reservation or transfer page and check Swissotel the
bosphorus istanbul to your destination on map, specify number of people, the page will list cars,
will  show distance and how much will cost. Choose your your car go to the online payment or
check payment at the arrival . Click to go Online Transfer Reservation page!!
• Check how far the airport from Swissotel the bosphorus istanbul!
• How long does Swissotel the bosphorus istanbul take from the airport?
• Transfer fee from airport Swissotel the bosphorus istanbul?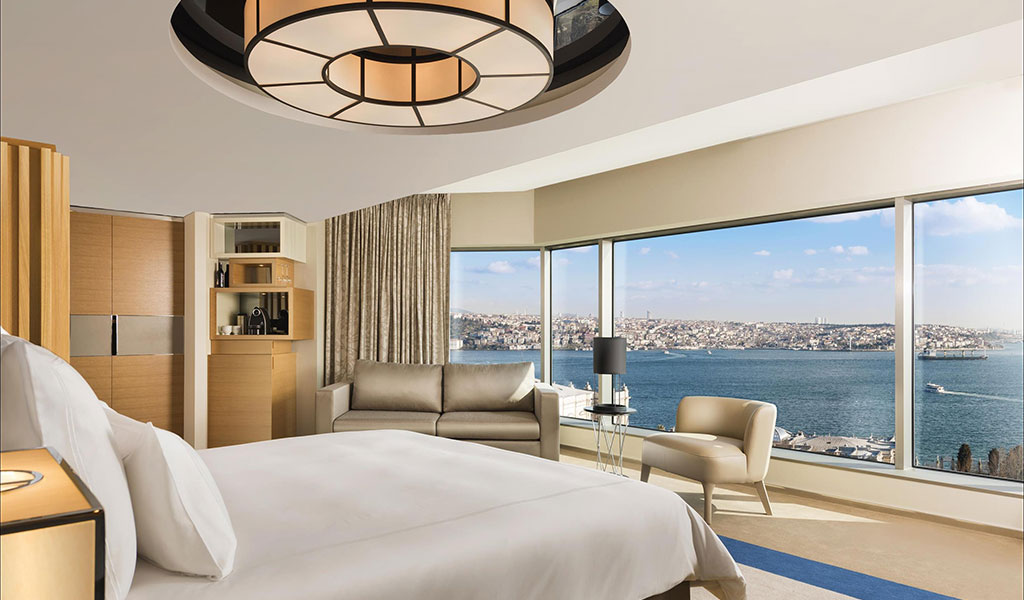 The award-winning Purovel Spa & Sport offers luxurious holistic spa treatments from all over the world.
Swissotel parking is also available for your car while you stay. Swissotel The Bosphorus, Istanbul
offer you with an exclusive istanbul lifestyle experience, thanks to Swissotel Living: elegant
suites in a diversity of sizes, from studio to one to  five, bedroom, provide the perfect in
style  and luxury,  allow guests to enjoy the full span of hotel services, Best think is an exclusive
rooftop pool for our guests within the comfort of their own four walls.
Check for İstanbul airport transfer to swiss otel price-Sabiha Gokcen Airport transfer price and 
 Car rental with driver hourlu-daily prices
Go to Home page