2021-02-26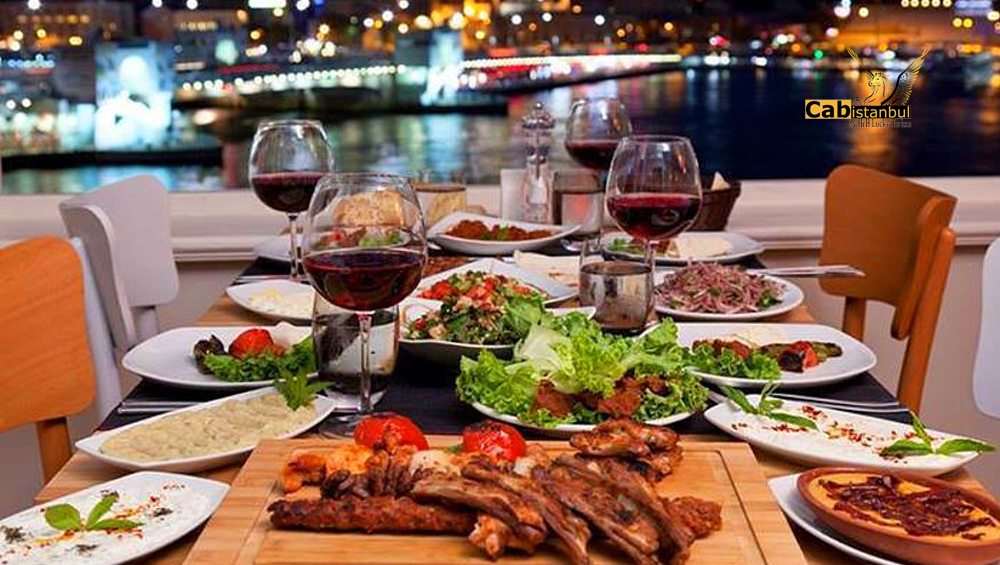 Best Istanbul Restaurants
Best Restaurant of İstanbul, there are various options for all tastes and expectations for those who want to have a nice dinner in Istanbul. There are popular but quiet places for people who are active. For those looking for a secluded dinner, we have compiled a number of delicious restaurants for you.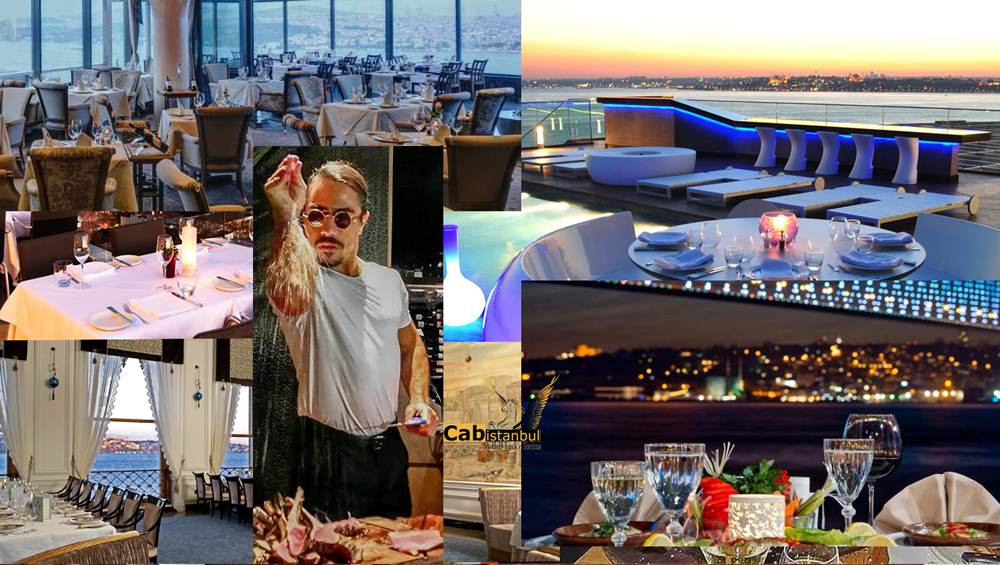 Top Quality and Delicious Istanbul Restaurants List
Nusr-Et Steakhouse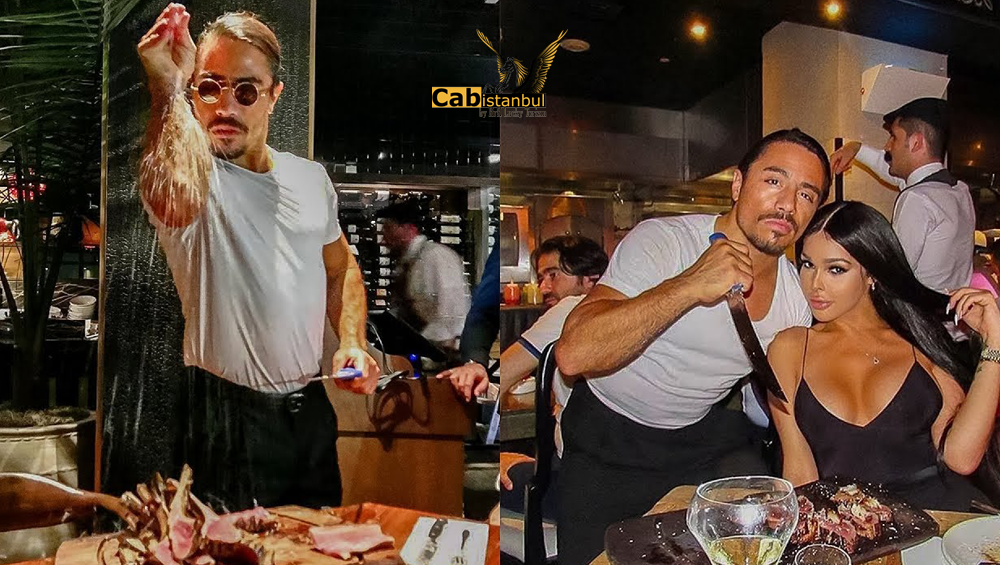 Nusr-Et Steakhouse, one of the most popular placesfor meat lovers in Istanbul, has been serving since 2010 with its first restaurant in Etiler. The menu, where you can find all kinds of veal and lamb, brings a different interpretation to the meat restaurant culture.
Nusr-Et, which stands out with its quality and cooking methods, converted this experience new delicious Nusret burger , which gained worldwide fame with its salt spreading movement, opened branches in Miami and Doha under the Nusr-Et Steakhouse brand. You can taste special burgers at Nusr-Et Burger branches of Nusr-Et Nişantaşı, Bebek, Kanyon and İstinye Park branch.
Leb-i Derya Restaurant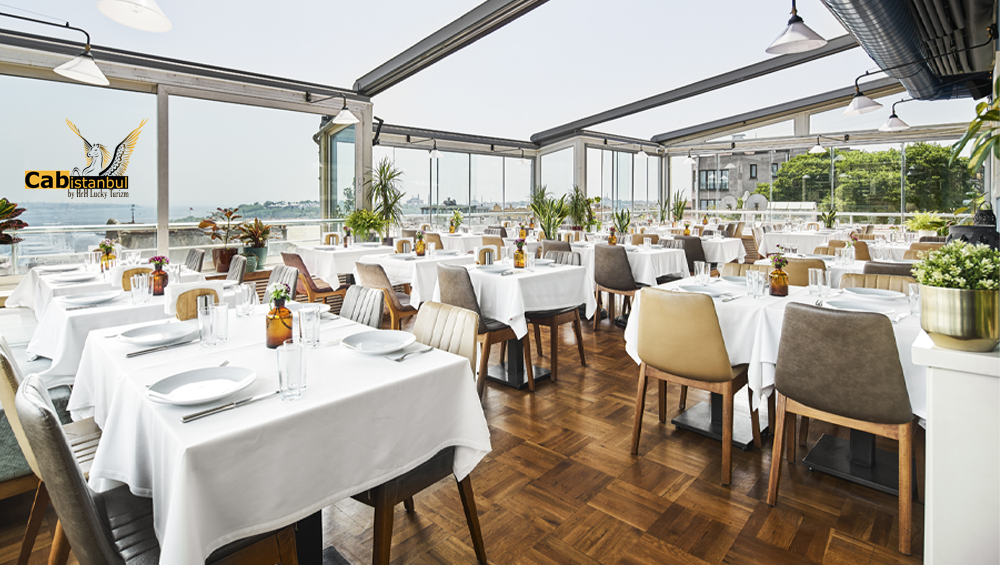 Lebi-Derya restaurant, an indispensable place for wine lovers in Beyoğlu, which attracts attention with its viewand unique cocktails.
In addition to the cold appetizers and hot snacks, you'll always find plenty of full-bodied home-made ravioli, forty spicy tenderloin and daily fish. High quality meals, the view of the Bosphorus and enjoy a good meal accompanied by appetizers and DJs. This restaurant combines sea views with fine dining and entertainment.
Sunset Grill & Bar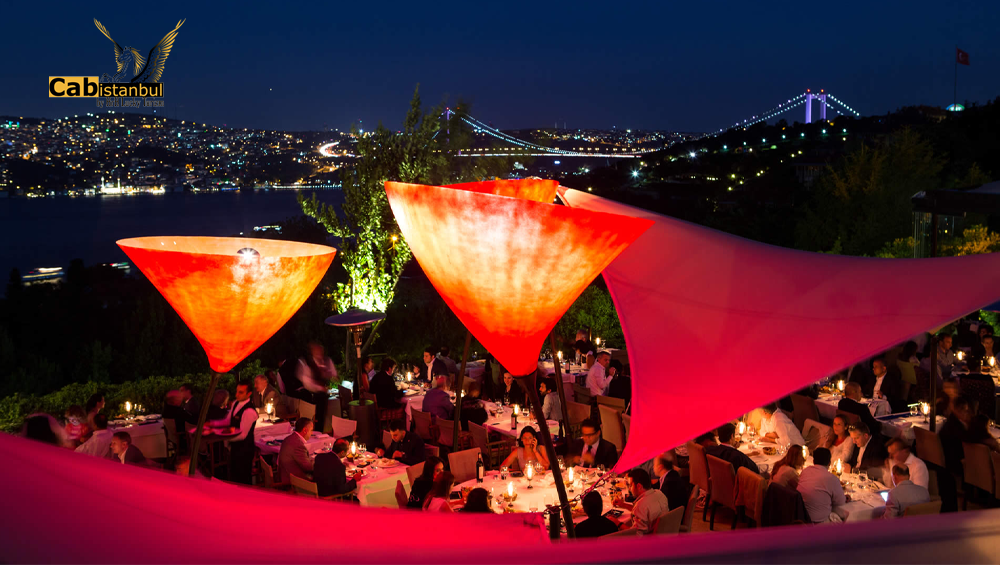 Sunset Grill & Bar offers Bosphorus views, it's in Ulus Park since 1994. Sunset, most popular restaurant in Istanbul
Sunset Grill Bar, one of the best ''Fine-Dining" restaurants. The menu, which has been created with the flavors of the World Cuisine, has every kind of taste with its various tastes added to the menu, Sushi Bar has been offering the customer the best Japanese flavors for 10 years. And what distinguishes Sunset from other restaurants is the bar section inside. Dozens of Sunset Grill bars in a pleasant atmosphere
Murver Restaurant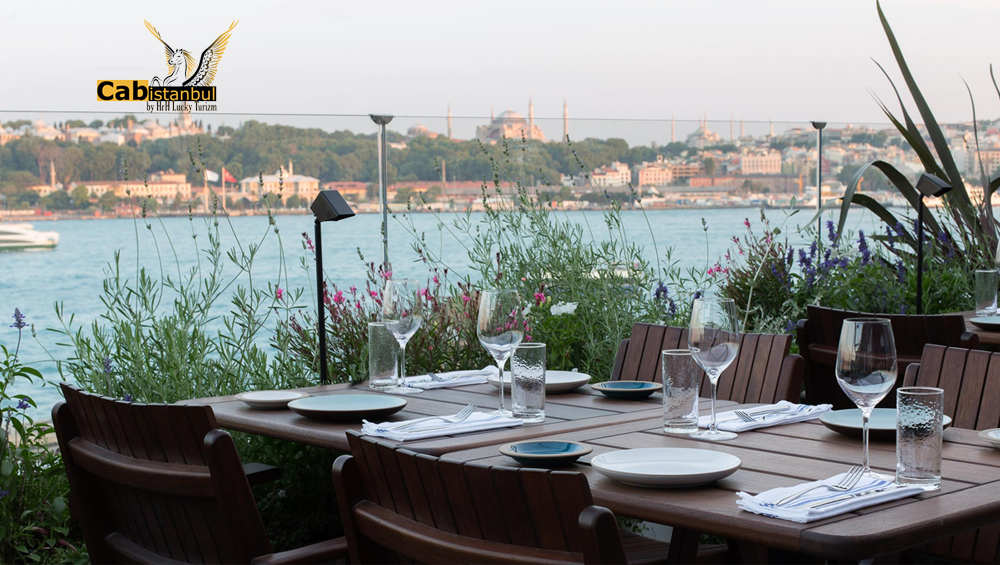 Murver restaurants, has incredibly good kitchen, which provide the exquisite views of Istanbul, creates a warm and lively atmosphere with its constant fire on the Novotel's terrace in Karakoy. The menu includes kebabs on open fire grill and wood-fired delicacies.
After being cooked in the oven, the calamari served on the grill is served with roasted Aegean herbs and the meat remaining on the grill is cooked slowly on wood ash. In short, everything is cooked on a wood fire.
Murver Retaurant owner Yılmaz Ozturk, known for his Mancar and L'Escargot restaurants in Alacatı, plans the menu under the supervision of Mikla's chief Mehmet Gurs.
Mikla Restaurant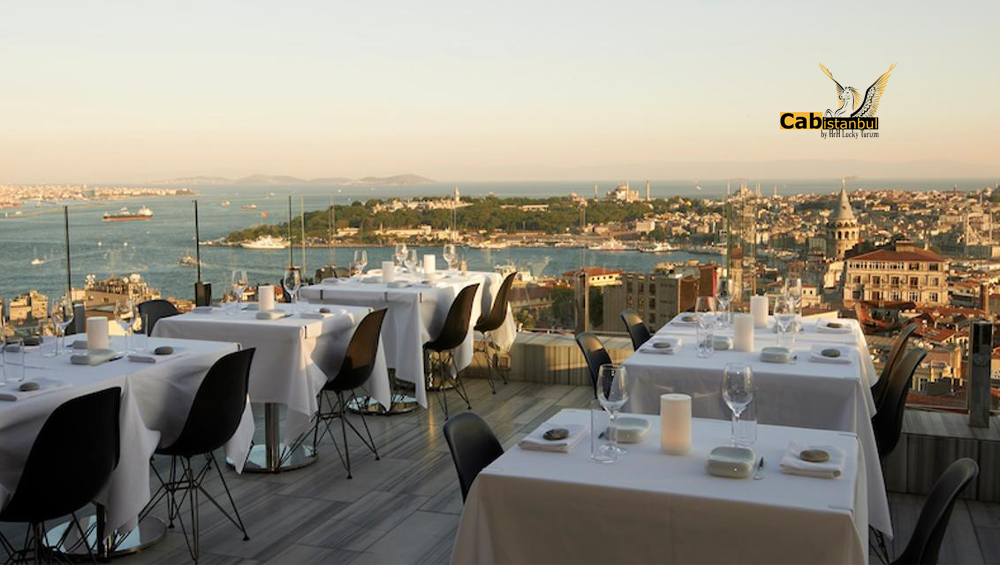 MiklaRestaurant, is located on the top floor of The Marmara Pera Hotel and has been working under the management of Mehmet Gurs since 2005 a unique place where the simplicity and cooking methods of Scandinavian cuisine and Turkish cuisine blend with the traditional tastes of Mikla.
Mikla, which is a contemporary Istanbul restaurant, reflects its own style with carefully selected ingredients from every corner of Anatolia with the concept of 'New Anatolian Cuisine' created in 2012. According to Chef Mehmet Gurs, Anatolian Cuisine has a very open structure for innovations and global development. We can say that the wine born in Anatolia is a must for this menu. Wine on the menu; There is diversity from France to Chile, from Spain to Australia. You can choose according to your meal and add excitement to your evening.
Zuma (Japanese restaurant)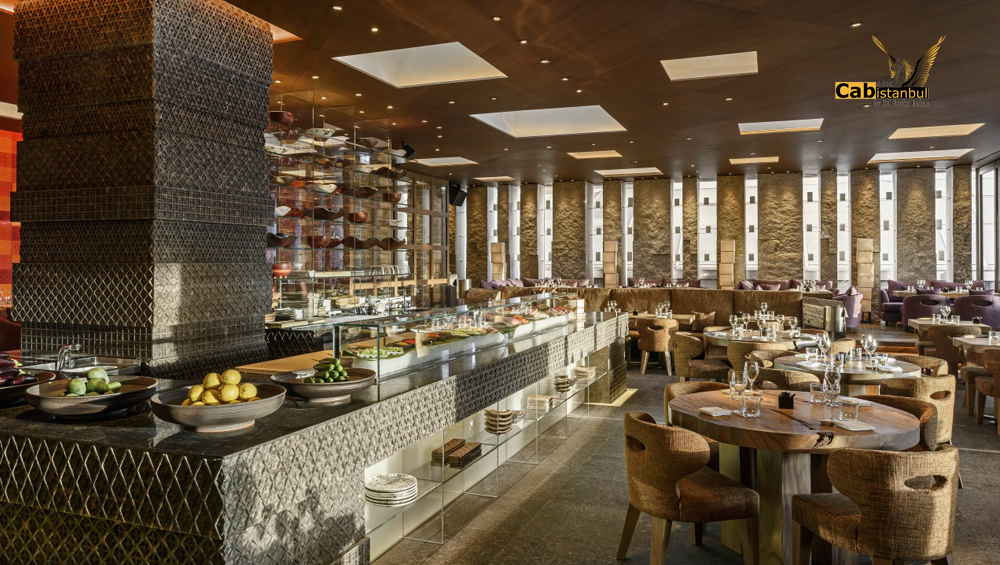 Zuma Restaurant (Japanese restaurant)famous in London, opened in Ortakoyat 2008; now serves in İstinye Parkwith its extraordinary decoration.
Zuma Restaurant, which has a branch in Hong Kong and has become a worldwide brand, offers real Japanese delicacies in traditional Izakaya style. Decoration products and even plates come from Japan and have many options including seafood, meat dishes, meat grills and of course Zuma specialties, sushi, vegetables, soup and rice. Zuma prepared menus for lunch and has a welcoming atmosphere with minimalist style. Zuma Restaurant (Istinye Park) is one of best Istanbul restaurant
360 Istanbul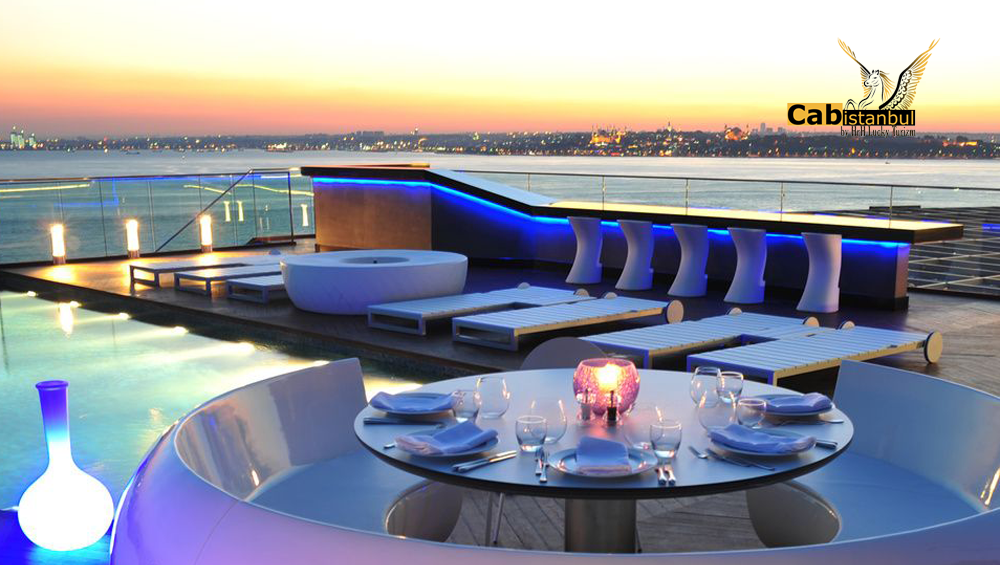 360 Istanbul Restaurant, located on the top floor of the historic Egyptian Apartment, 360 Istanbul has many international awards. Offering a rich bar menu with selected wines, lunch and dinner at overlooking Istanbul view, the 360 turns into a club after 22:00 on weekends.
360 Istanbul rich menu includes, World Cuisine and Anatolian Cuisine, including cherry duck and Gaziantep meatballs. 360 İstanbul has taken its place among the best Istanbul restaurants in the last 10 years. the restaurant on the Egyptian Apartment Terrace on Istiklal Street
Vogue Restaurant
Vogue Restaurant, opened in 1997 on the terrace floor of the BJK Plaza in Akaretler, Vogue serves international cuisine with Bosphorus views.
Voguerestaurant has a simple, elegant and comfortable atmosphere, offers many unique tastes, from sea bass to baked lamb shanks. The Vogue Restaurant offers a wide range of dishes, from Thai fish to artichoke tortellini and you can taste Japanese delicacies from the sushi menu.
Vogue Restaurant with Bosphorus View in Besiktaş-Akaretler
Chiya Sofrası (table)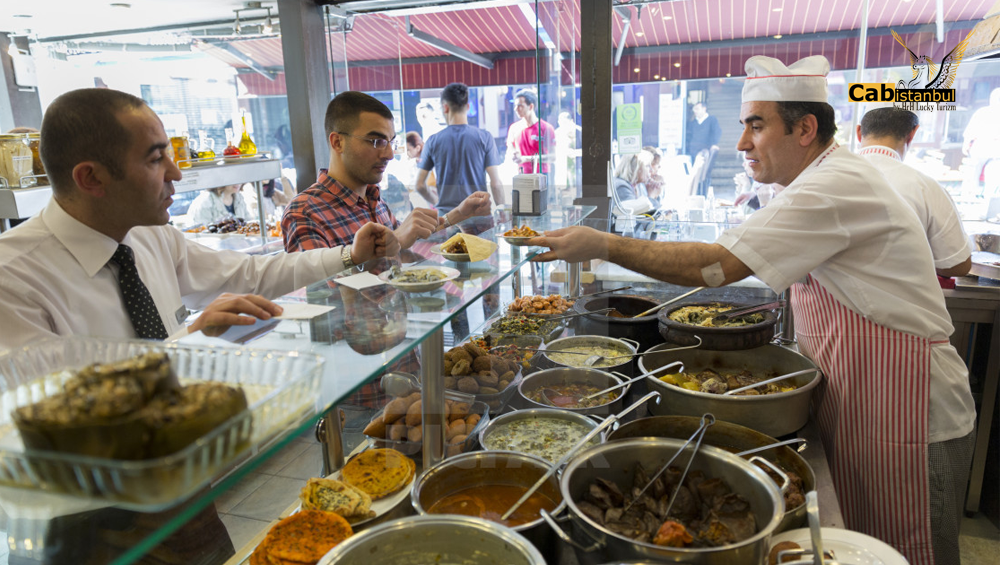 Chiya Sofrası, which defines itself as the garden of lost cultures and forgotten flavors, you can find almost every taste of Anatolian cuisine. The adventure of a place where you will definitely meet foreign tourists at any time of the day, started in 1987 with just five tables in Kadıkoy.
Chiya restaurant, which serves in the same place today, also has a separate lounge for kebab and lahmacun. The menu includes a wide variety of flavors, from dry eggplant to stuffed cabbage. The fixed tastes in the daily changing menu are olive oil, appetizers and kebabs. Desserts are also quite varied.
Chiya Kebap Restaurant in Kadıkoy Bazaar
Gunaydin Steak House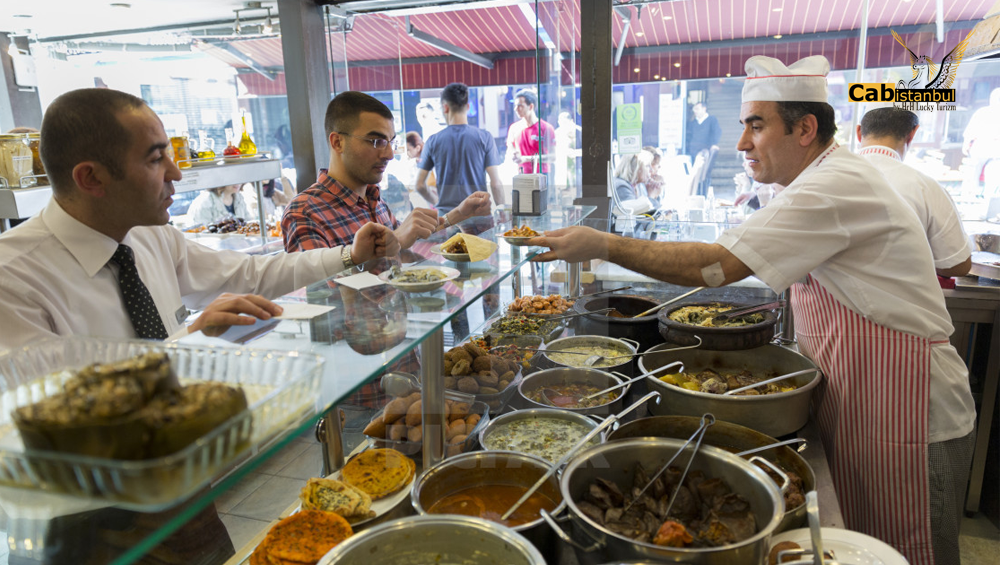 Gunaydın restaurant, one of the symbols of the transition culture from the butcher to the restaurant, starts in 1965 in a small butcher shop in the Butcher's Bazaar in Bostancı. Gunaydin Steak House, which is an important start for the dissemination of culture steakhouse restaurants in Turkey, today popular restaurants chain with many branches in Asia and Europe side of İstanbul
Gunaydın Restaurant, where you can find almost all kinds of kebaps, doner, steak, is one of the important flavor stops for meat lovers. Gunaydın Meat Restaurant in Etiler, Bostancı and many other places
Viktor Levi Wine House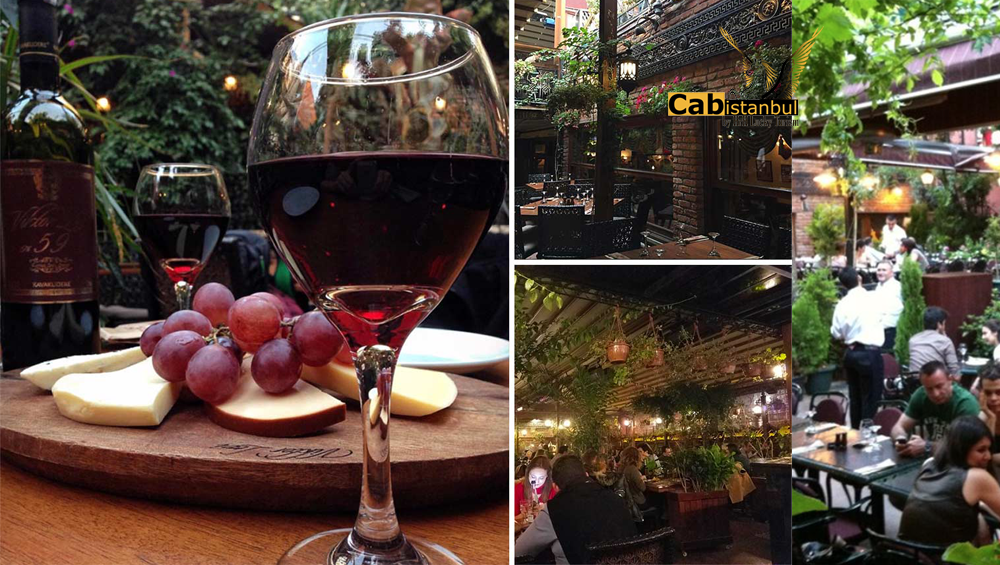 Viktor Levi Wine House, which you will see on the left as you go down the Rexx Cinema in Kadıkoy, is a wine house that produces its own wines. In addition to Viktor Levi, indispensable imported and local cheese dishes, a special option for liver and meats, a fine dinner with homemade wines.
Viktor Levi's wine journey that began in Bozcaada continues at the current Viktor Levi Winery. The garden of the historical mansion, which has been restored to its originality more than 20 years ago, has an atmosphere that wine lovers will appreciate. Popular Victorian Wine House in Kadikoy
Ajia Restaurant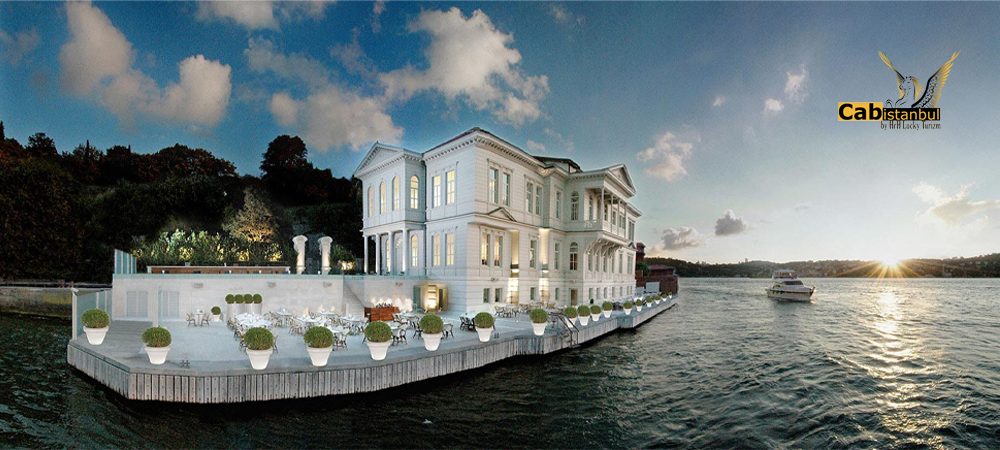 Ajia Restaurant, located within Ahmet Rasim Pasha Mansion, has been serving in Kanlica since 2004. The menu, prepared by Chef İzzet Ayva and his team, offers the tastes of Mediterranean and World cuisine accompanied by the view of Kanlıca Bosphorus.
Ajia Restaurantbar, which was awarded the "Five Star Diamond award'' given by the American Academy of Hospital Services, is open until late at night. You can also choose Ajia Restaurant for breakfast or brunch. Ajia provides private transportation by sea every day except Monday. Ajia is located in such a great location that one of the best Istanbul restaurants can be found, even with a magnificent view.
Amazing Ajia Restaurant on the Asian Side of the Bosphorus
Moda Terrace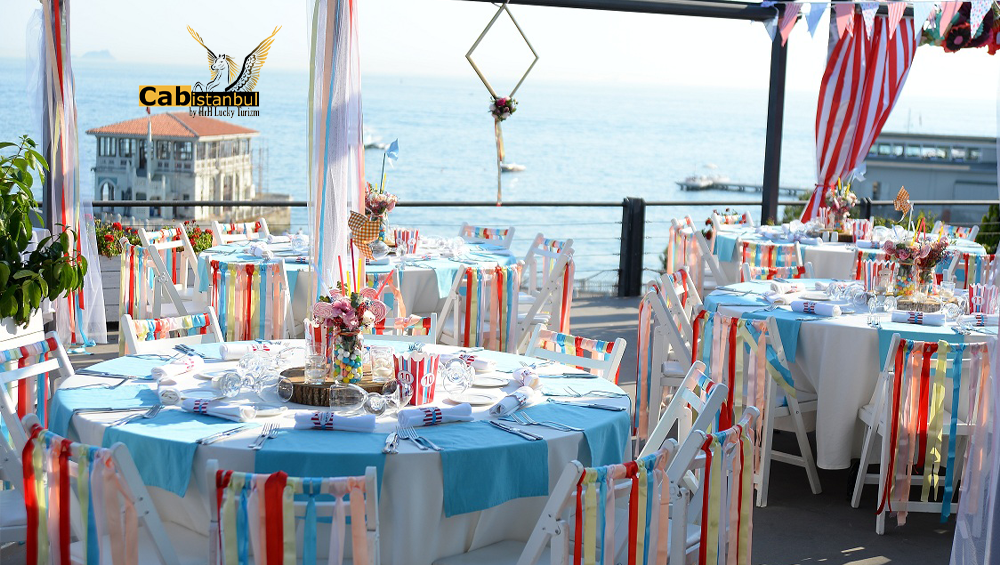 Moda Terrace Restaurant, brunch and entertainment venues on weekends. The restaurant can also be preferred for events such as corporate dinners and birthdays. You can enjoy a nice dinner with a wonderful view from Kalamıs to the Princes islands
Hatay Medeniyetler Restaurants (Civilizations Table)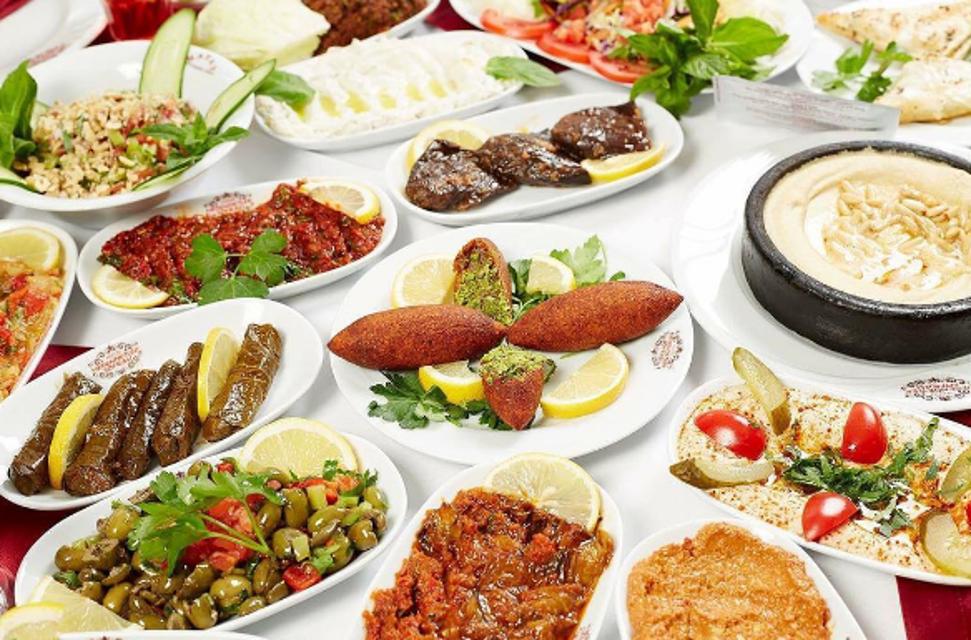 Hatay Medeniyetler Restaurants, which is famous with Hatay cuisine, offers a variety of kebabs and desserts, the restaurant (CZN Burak restaurant) provide best kind of Anatolian dishes appetizers to guests, taking advantage of Hatay's rich food culture for years.
Hatay Medeniyetler Restaurants this extraordinary and rich experience of the dazzling Hatay cuisine offers an extraordinary service with its carefully selected staff. The rich table of 90% of the products supplied from Hatay region is presented to you in the most privileged way.
Hatay medeniyetler sofrası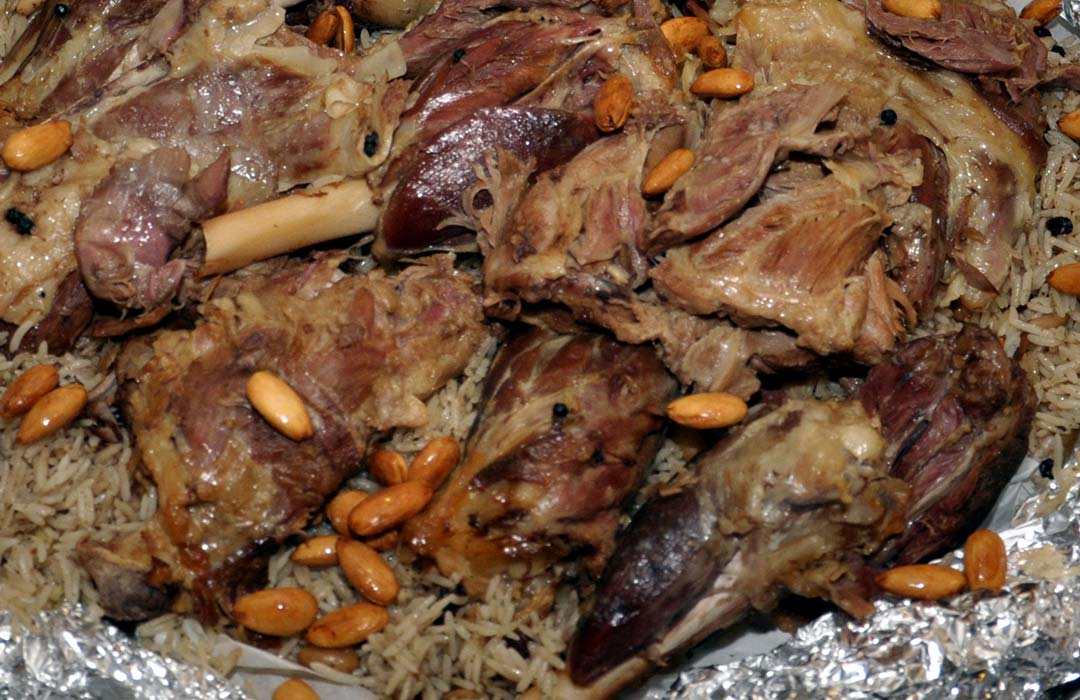 If you are planning to have an unforgettable special dinner experience uniqe istanbul night, you can contact us to reserve the limousine from Cab İstanbul7/24. Also continu to enjoy your trip with clean, comfortable, desenfected luxury cars.
In addition, airport transfer service and car rental with driverservices are more convenient to use.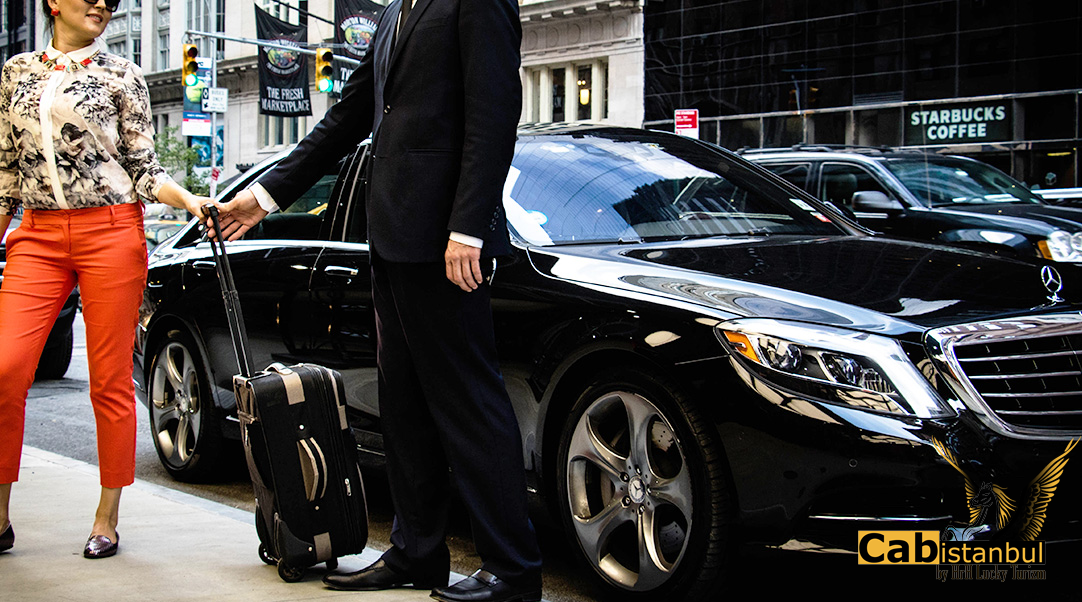 You can visit our pages for details of private and groupBursa tour,Sapanca tour and Abant tours, we offer thebest limousine forMeet&Greet servicein both Airport of İstanbul, with the best possible prices with various transportation options
E-mail:order@cabistanbul.com